High-end BDSM creations, handmade in the United Kingdom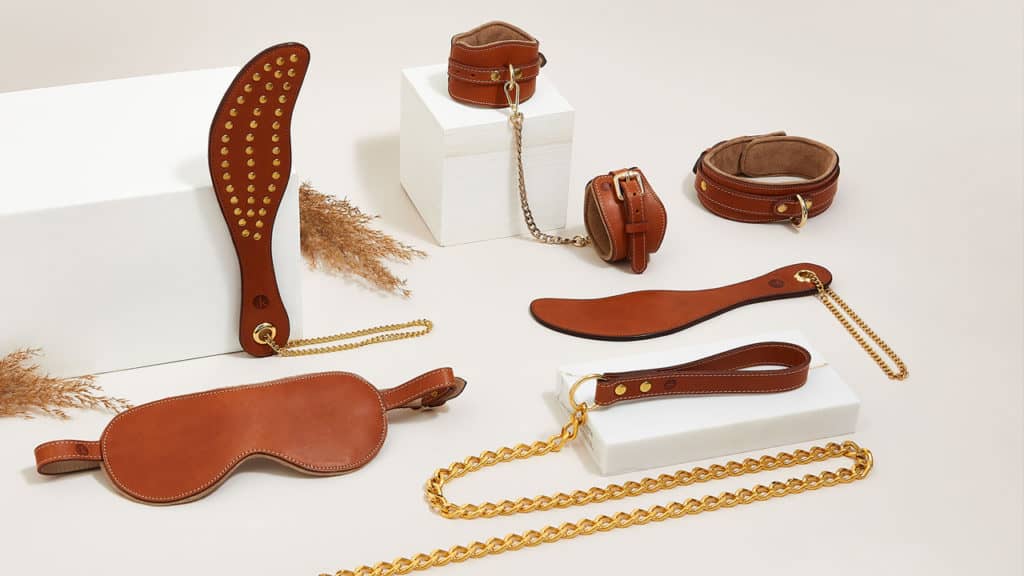 BDSM thought by women for women...
Kilter Luxury leather accessories for liberated women!
All sets are made from quality materials, combined with an exclusive design to combine comfort and pleasure. Reveal your sexual potential and liberate the woman in you!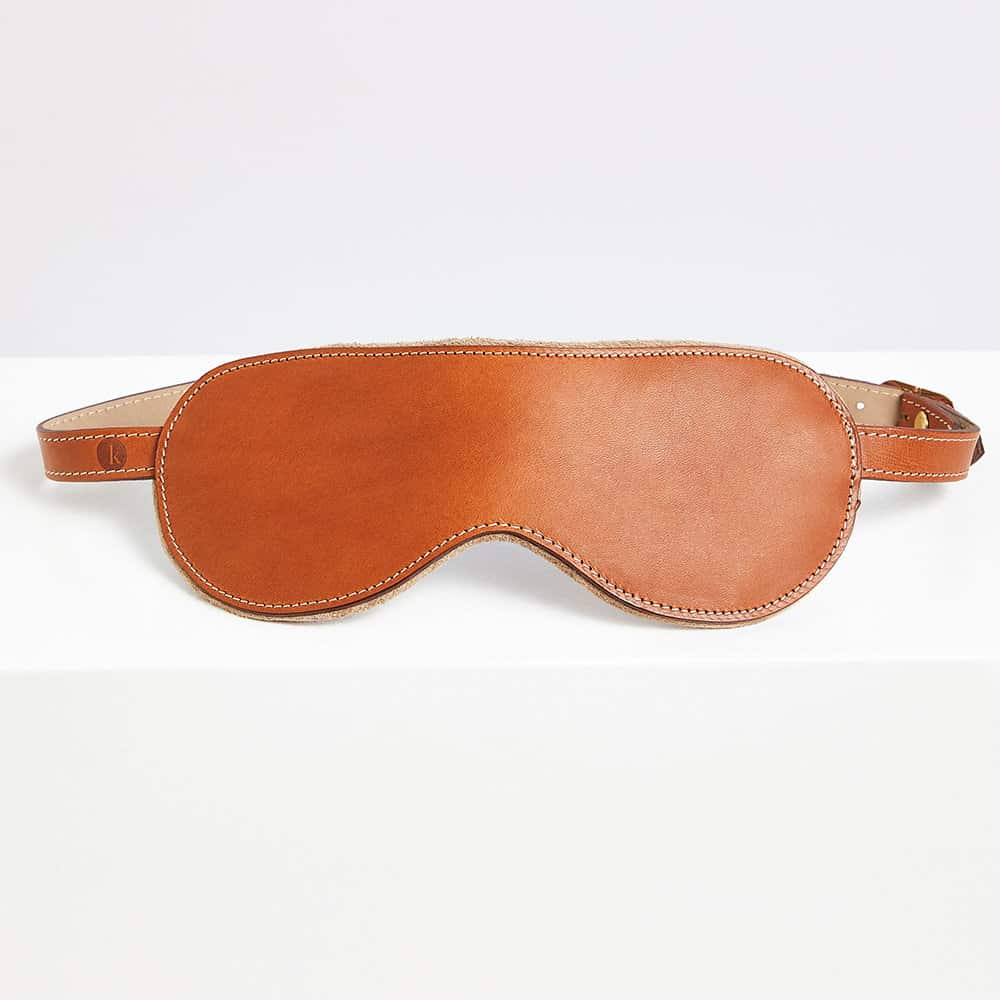 The new sensation BDSM from across the Channel
The new high-end English brand Kilter was designed by an exceptional woman for exceptional women, women who are liberated in their heads, bodies and with sex. Born out of a desire to create luxury leather pleasure accessories for women who don't play by the rules, Kilter is designed for those with a discerning taste for celebrating everyone and every body. Kilter is about respecting each other's pleasure and wants to allow women to feel comfortable with their sensuality and develop their own sexual style.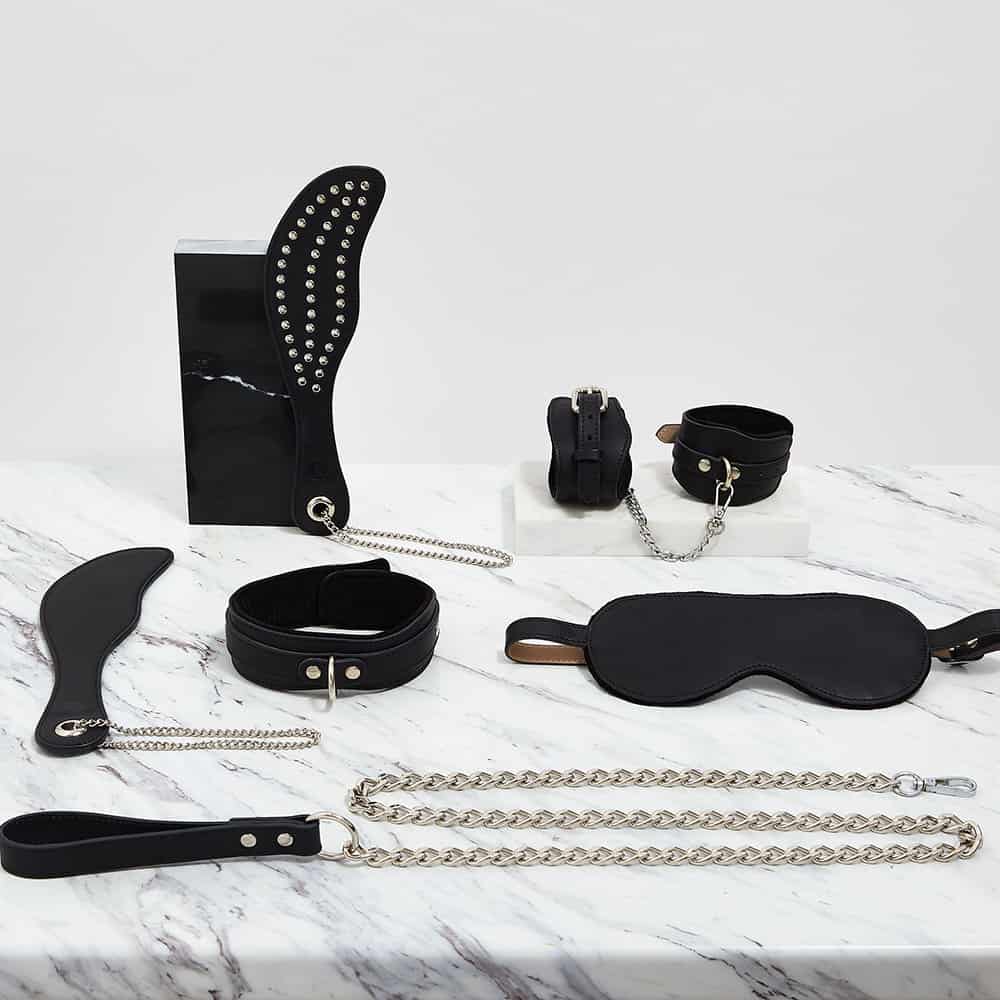 BDSM consent
When done safely and consensually, BDSM is a powerful way to improve relationships through trust.
From handcuffs, to necklaces, to paddles, Kilter offers a complete line to help you find what feels good and feel restrained only when you want to.
The products are made from high-quality vegetable-tanned Italian leather with soft suede linings and sturdy metal hardware, because when it comes to sex and sensuality, nobody wants to feel out of place.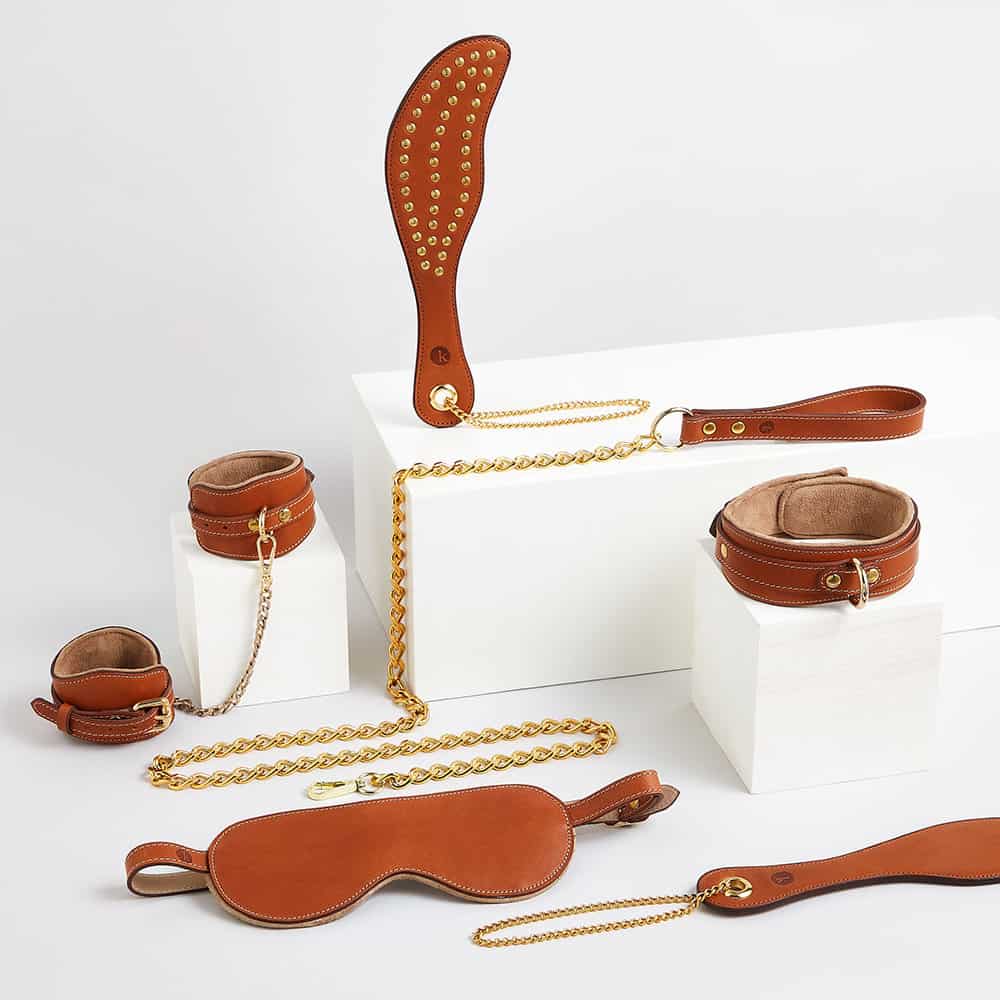 Kilter, a luxury BDSM brand committed to women.
Luxury leather pleasure products to allow liberated women to confidently pursue authentic intimate experiences. We can't really incorporate this into our brand DNA without recognizing that the movement for gender equality is still being fought for, so not all women are truly liberated. In many countries around the world, women continue to fight for our safety, our healthcare and against gender-based violence among many other inequalities. As a company, the brand is committed to donating 5 % of their gross profit to the Global Fund for Women.
Find in the collection Constraint, Wrists handcuffscollars, submission collars, leashes, masks and paddles in tan and black colors.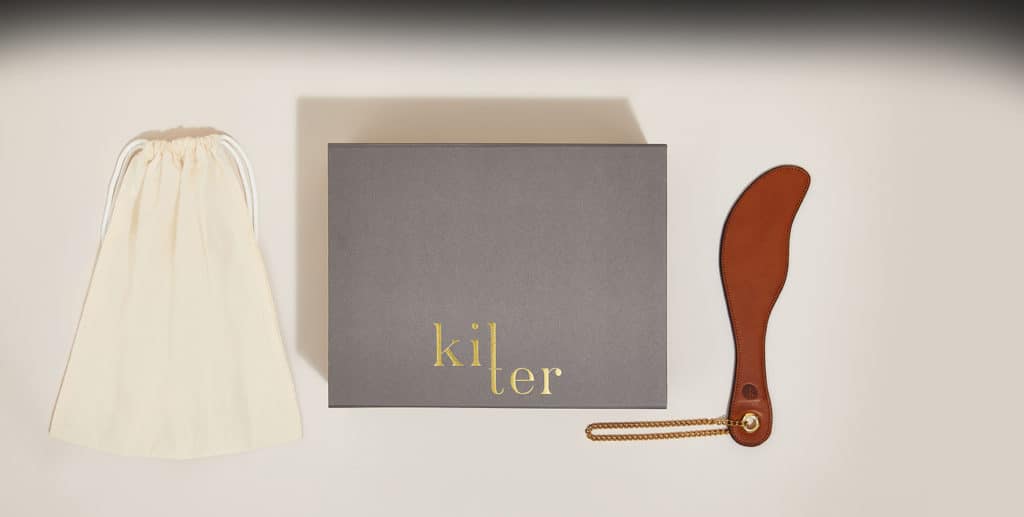 BDSM & Bondage Accessories
Looking for new sensations? Brigade Mondaine embodies erotic luxury Parisian style, you are in the right place. Feel the sensuality, the eroticism and the desire touching your skin. Discover our BDSM accessories, for your most erotic and sensual games. Between the bondage boxes, the whips BDSM, none of these bondage accessories will leave you indifferent. Add a painful touch to your intimate games with these SM accessories. Brigade Mondaine concentrates the creators of luxury in the field of bondage but also of the a. What are you waiting for to dive into this world of pleasure and pain?