Are you starting to explore your sexuality a little more and wondering about anal plugs? You want to try it but don't feel informed enough? No worries, this article will hopefully answer all your questions!
What is an anal plug?
First of all, what is an anal plug? Still quite unknown, plugs allow to reach a little requested pleasure. They are often conical and smooth in shape to be inserted more easily, but they can also have relief or shapes that can provide even more sensations.
Anal plugs also have a wider base to make them easier to insert and hold, but more importantly to prevent suction. You wouldn't want to get stuck with an anal toy.
Beyond this practical function, this base can also be stylized with diamonds or other fantasies and becomes a real anal jewel. Although they are more adapted to the anus, they can also be inserted in the vagina, to each one his preferences...
Whether it is a male or female anal plug, it is used to stimulate the anal area which, contrary to what one might think, is extremely innervated. So if you haven't already done so, don't hesitate to explore this area which deserves more attention!
How to use an anal plug?
Now that you know a little more about this little pleasure procurator, it's time to delve into the subject of its use. As we said before, it can be used by both men and women. No shame in exploring these new areas in your own way.
While in men it will stimulate the base of the penis as well as the prostate gland to provide more important erections and tenfold orgasms, in women it will rather press the vaginal walls which will reinforce the pleasure during vaginal penetrations and may even facilitate access to the G-spot!
As we have seen, it can be used on its own and provide some pleasure during intercourse or solo, but it can also be used to prepare for anal penetration. Indeed, its small size and conical shape facilitate penetration and make it the perfect tool to gently relax the sphincter muscles.
There's no point in starting straight away with a big anal plug, go at your own pace once you're comfortable with the smaller sizes you can increase or even move on to a penis!
In any case, whether you plan to stop at the plug or go to the next level, there are a few rules to follow to make sure everything goes smoothly. Preparation is the key. Before exploring this area, it is important to be well prepared. You have to be patient and listen to your body so you don't go too fast.
Hygiene first! Remember to clean your plug before and after each use. You don't want your fun times to be spoiled by nasty surprises.
Speaking of nasty surprises, if you wish, you can prepare for a foreign body by performing an enema with an enema bulb. However, we advise you not to do this too regularly.
Lubrication is a step that should not be missed! This area is not used to receiving foreign bodies and is not naturally lubricated. For a smooth insertion, the area should be lubricated and massaged with a suitable lubricating gel before inserting anything. This helps to relax the muscles. Once this stage is over, you will have to introduce the plug slowly by turning it on itself and if necessary by making back and forth movements.
After that, all you have to do is enjoy this new experience.
How to choose your anal plug?
Now the question is which plug will suit you best! It is certainly a question of taste but it is also necessary to take into account your capacities. As we said before, there is no point in going too fast, don't take any risks and listen to yourself. Now that you know a little more about this little pleasure procurator, it's time to delve into the subject of its use. As we said before, it can be used by both men and women. No shame in exploring these new areas in your own way.
For the novice who wants to be in the know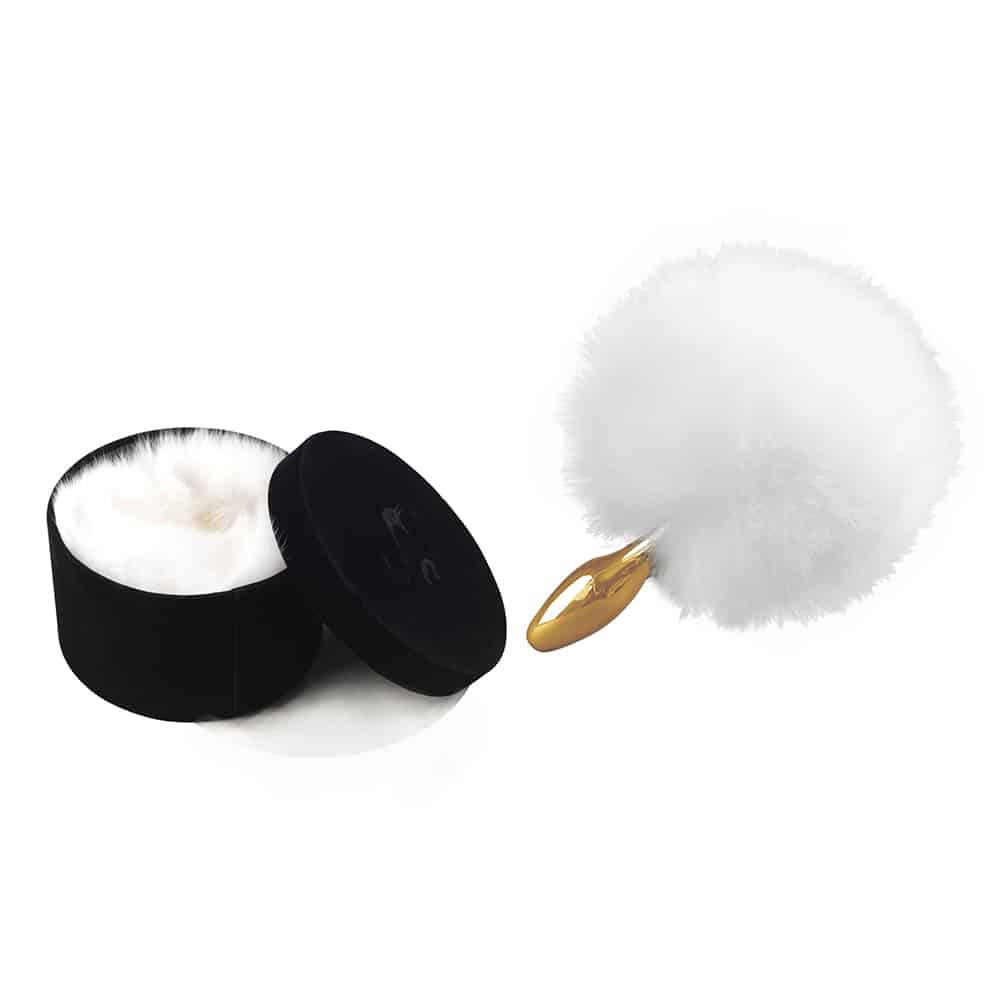 For the beginners we propose you the plug Bunny White or Plug Fur White of brand Upko which are the perfect size for beginners. They will allow you to feel pleasure without risk and in style.
Indeed, at Upko we follow the trends and with these little wonders you will be at the top of the trend in erotic luxury. So let yourself be tempted by a fox or rabbit tail plug and have a good time!
For fans of the plug queue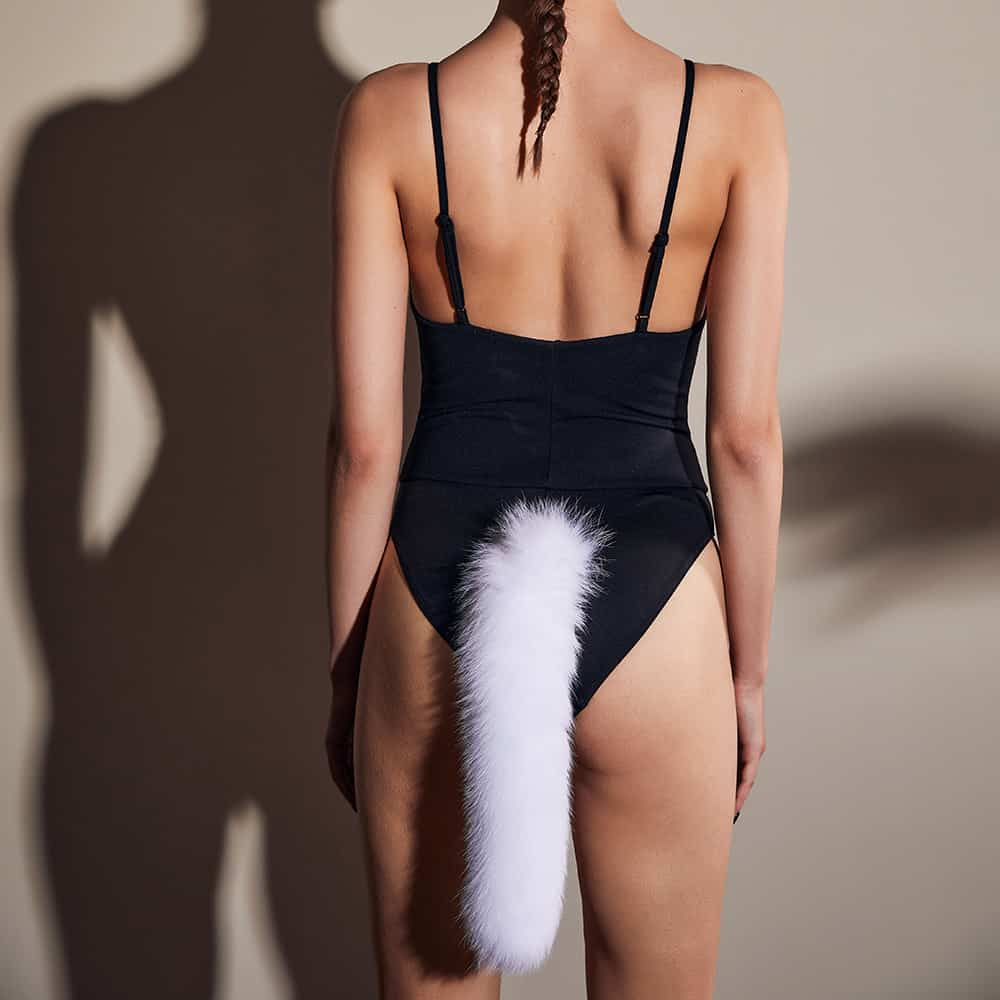 If you're looking to combine aesthetics with pleasure, you've come to the right place! These medium sized plugs will be great for the well prepared beginner or small regular.
The Leopard Bud from Crystal Delights will bring out the feline in you! Not only will you be able to enjoy the sensations provided by the plug itself, but the role-playing you can imagine will transport you.
The medical Borosilicate glass used for this plug will give you the sensations you are looking for.
The pony tail plug baby pink from Crystal Delights will make you feel like a princess. This medical Borosilicate glass anal plug will manage to give you maximum pleasure.
The Tailbud, this metal anal plug will bring out the mare in you. Unlike the previous plugs, this one is made of surgical steel which allows you to vary the pleasures by heating or cooling the plug to increase the sensations. Moreover, the swinging of the tail will accentuate the internal oscillation of the plug for even more pleasure.
For people who are looking for fantasy
If you are looking for an original sextoy, these Bunny Glitter plugs from Cristal Delights will satisfy you. The mixture of these small glitters enclosed in the glass and this rabbit tail will enchant your pleasure parties. The dimensions of this plug are reasonable for well-prepared beginners but also suitable for the more experienced.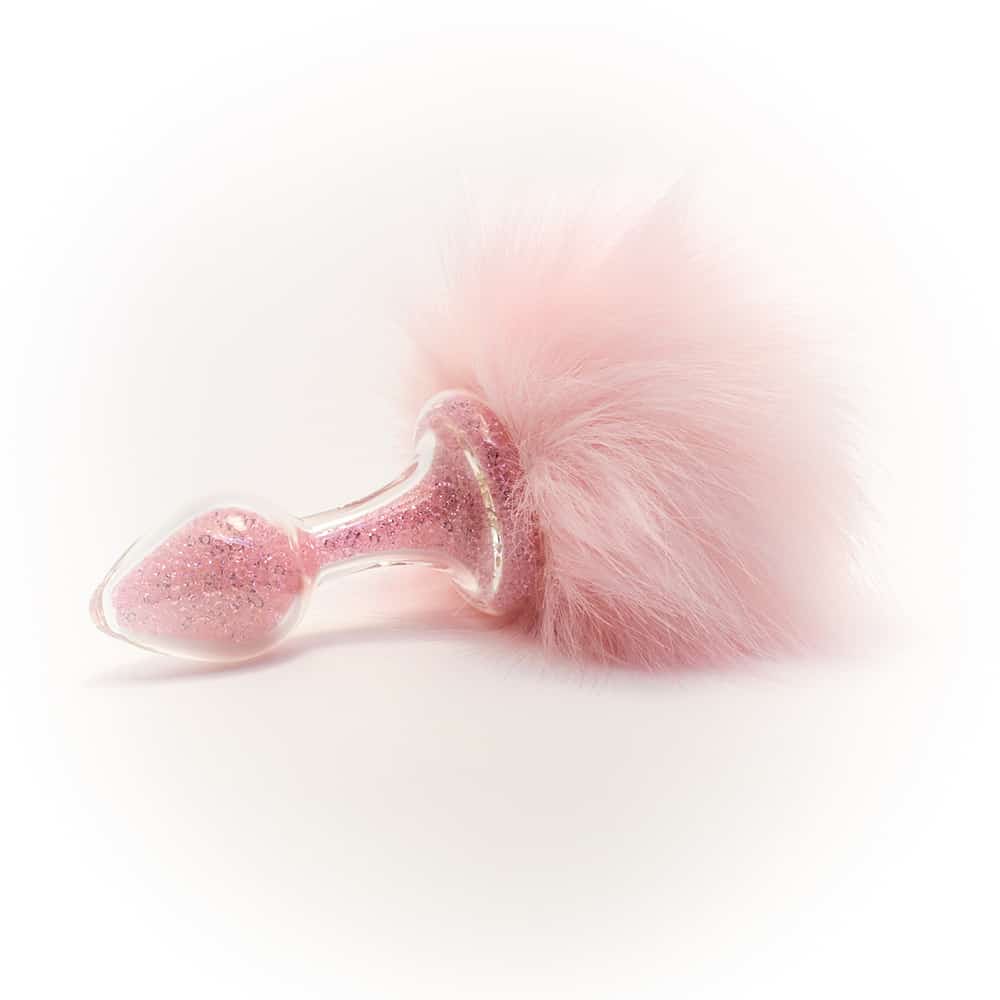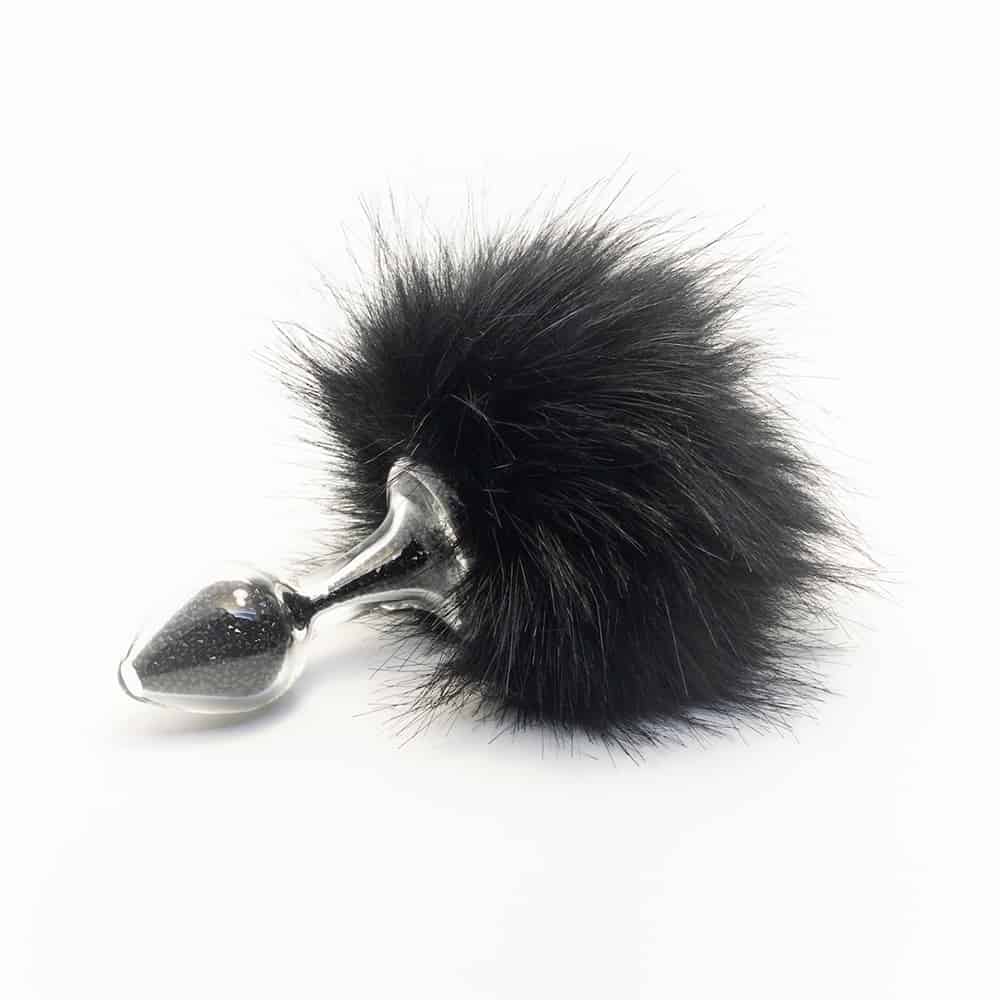 For the great experts
If you are already well versed and would like to take it to the next level we also have a selection for you. If you want to try the XXL anal plug we can offer you this Sheriff Star plug from Rosebuds. This giant by its weight and size will make you go to the seventh heaven. Whether it is by stimulating the prostate or by putting pressure on the vagina, everyone will find something to their liking. The dimensions being important we advise this plug Rosebuds XL to the hardened and well prepared persons.
For more diversified sensations we have this Swarovski ring plug in Pink or Blue. Much more than a simple plug, this Swarovski diamond makes it a real jewel plug. It offers you a whole new way to use it by wearing it on your finger, but also more sensations thanks to its extra ball between the conical part and the ring. And then honestly, who wouldn't want a diamond plug?
In a few words
Whether it's to discover, to have fun with original toys or to go even further, we have all the types of plug you need!
After all these explanations we are sure that you will no longer wonder what an anal plug is for! We hope that this article has answered your questions and inspired you to spend real moments of pleasure.