Luxury lingerie par excellence, Crystal Eyez, a unique designer piece made to order.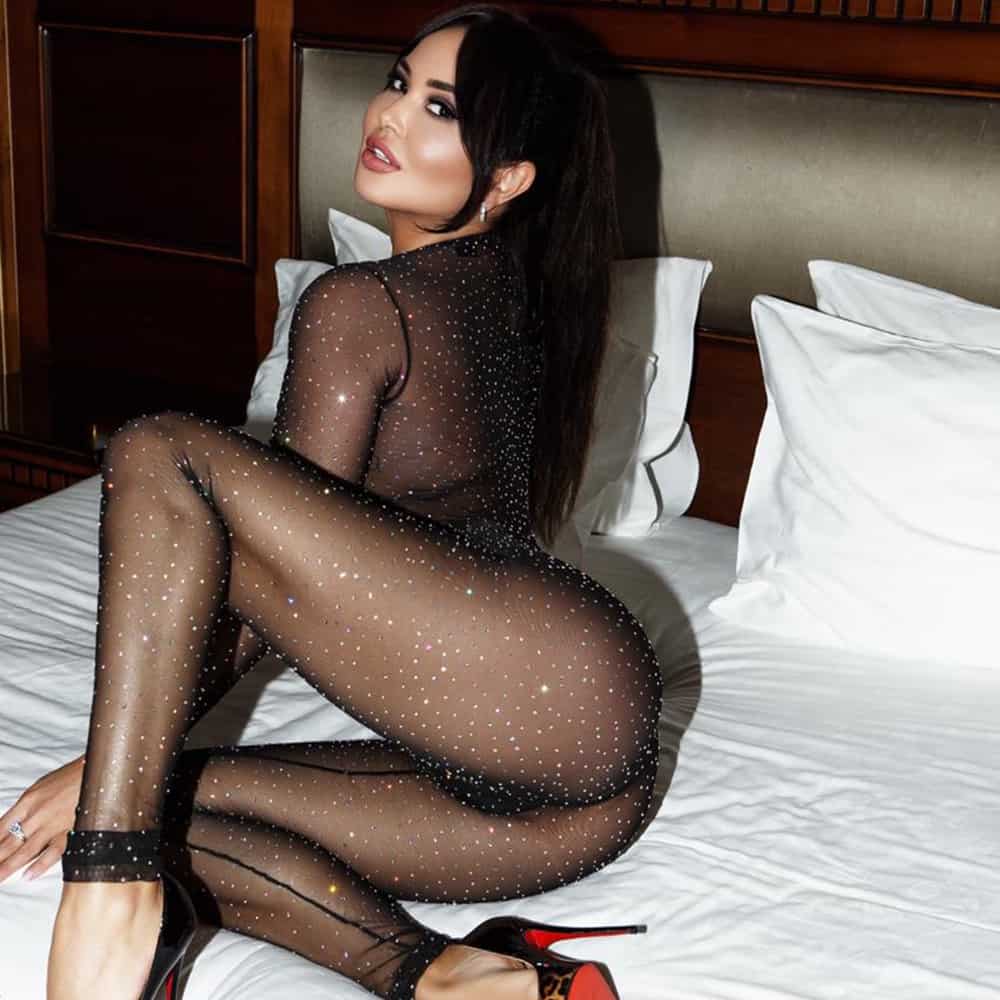 Extra-soft tulle mesh with the highest quality finishes and delicate seams make this catsuit unique.
The fishnet is encrusted with several hundred Swarosvki crystals, applied one by one by hand;
This piece requires 2 days of handwork!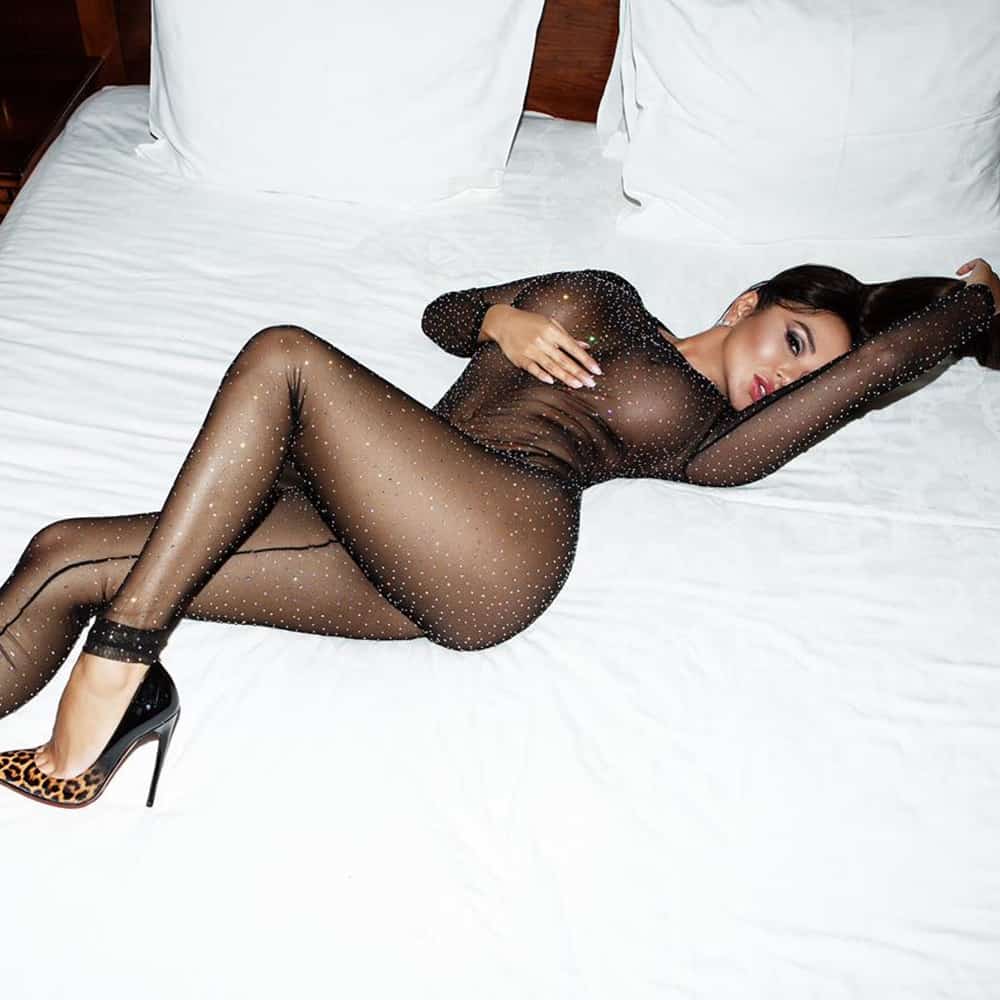 The Phoenix Crystal Eyez jumpsuit is sleek and form-fitting and will ensure you look feline🐾
Crystal Eyez creations are stretchy and easily adjustable to all body shapes.

A confident woman is a beautiful woman!
Express your confidence with this irresistible outfit by Crystal Eyez.
Crystal Eyez
Crystal Eyez lingerie creates seductive and delicate pieces of sexy lingerie, from the accessories from a erotic, erotic bodyss, of the dresses  but also tights for women who want to shine...
All Crystal Eyez creations are made in their workshop in Russia, from soft and transparent mesh inlaid with Swarosvki crystals, applied by hand for an amazing and sparkling result. Each piece is unique. Each piece is made like a jewel. Crystal Eyez makes the woman shine and gives her the confidence to feel irresistible.
A confident woman is a beautiful woman! Feel like a Khaleesi, become the heroine of your fantasies.