Angela dresses by Bordelle are the ultimate embodiment of elegance and refinement. Conceived with care and unrivalled attention to detail, these dresses immediately captivate with their unique design and exceptional quality. Each Angela dress is a timeless work of art, subtly combining feminine grace with a touch of seduction bold.
Angela adjustable bondage dress Pink Magenta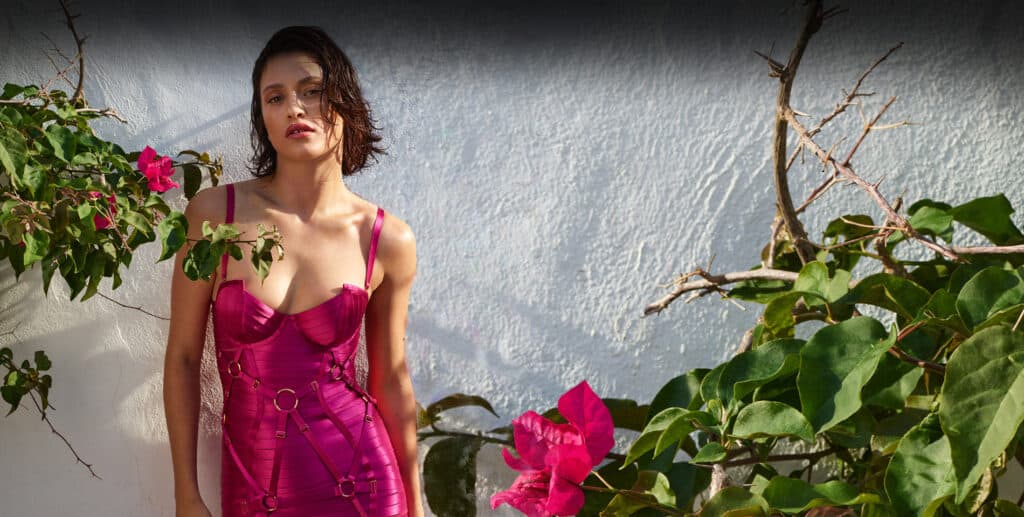 Porter an Angela dressTo wear one of these dresses is to wear unshakeable confidence and an aura of self-assurance. Every detail has been meticulously thought out to offer absolute comfort while exalting the wearer's natural beauty. Angela Bondage adjustable dresses from Bordelle are an undeniable choice for those who want to feel beautiful, powerful and unforgettable.
These dresses harmoniously combine the power of seduction and the art of design to create unique pieces that will leave no one indifferent.
A limited-edition, captivating pink. This intoxicatingly feminine color embodies softness and passion. The seductive lines of this dress accentuate the body's natural beauty, while offering freedom of movement thanks to its precise fit. It's a piece that inspires confidence and boldness, allowing the wearer to feel both sensual and powerful.
Angela adjustable bondage dress Eden Green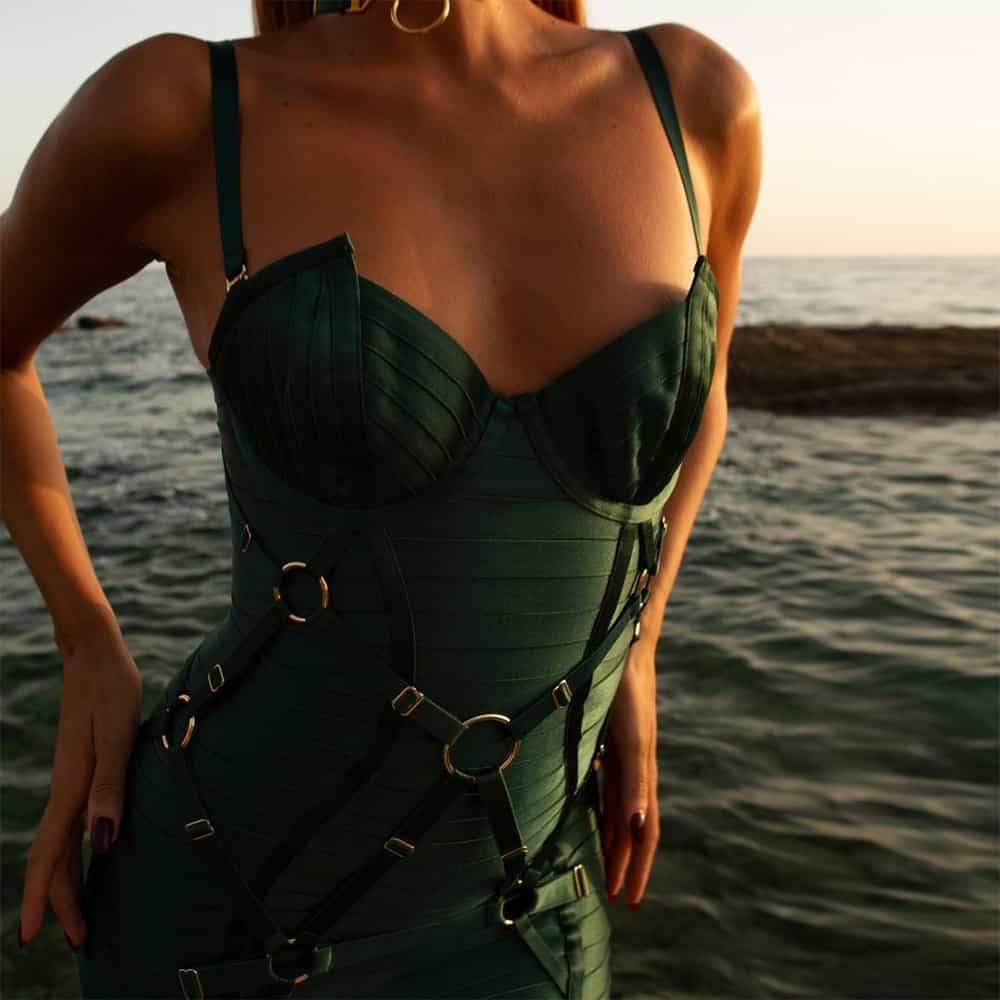 Crafted from luxurious materials and finished in gold plating, these dresses delicately wrap the body, enhancing curves with understated elegance. The Eden color adds a fresh, modern touch to the already popular collection.
Emblematic Bordelle details add a touch of refinement and luxury to each model, creating outfits that are both sensual and sophisticated.
A deep Eden green, evoking the lush beauty of nature. It delicately envelops the body, creating elegant lines and captivating shapes that irresistibly draw the eye. This bewitching color embodies both power and softness, offering an unforgettable visual and tactile experience.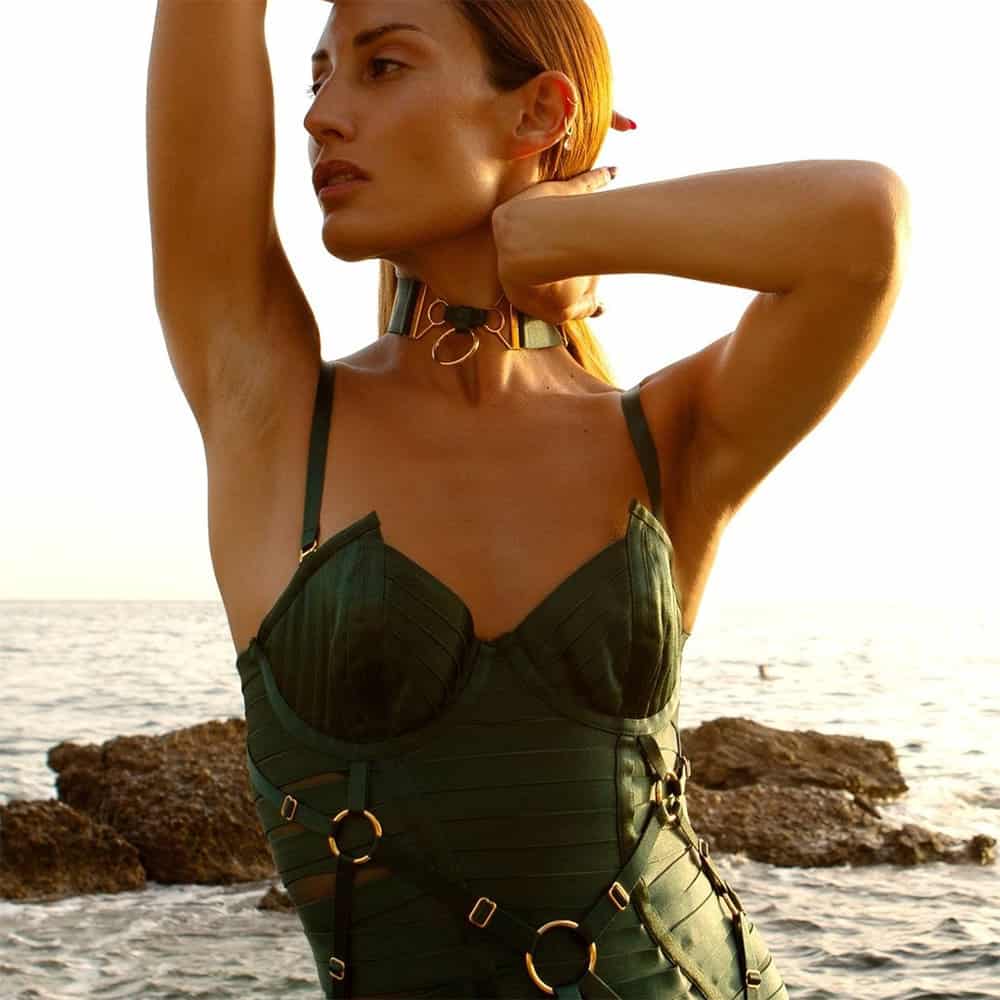 Angela adjustable bondage dress Navy
Each dress in this collection is a unique and exclusive piece of art, designed to bring out the wearer's inner confidence.
Sophisticated Navy expresses timeless elegance. The perfectly fitted curves of this dress enhance the silhouette with infinite grace. Refined details and impeccable finishing add a dimension of luxury to this piece, creating a feeling of glamour and absolute confidence.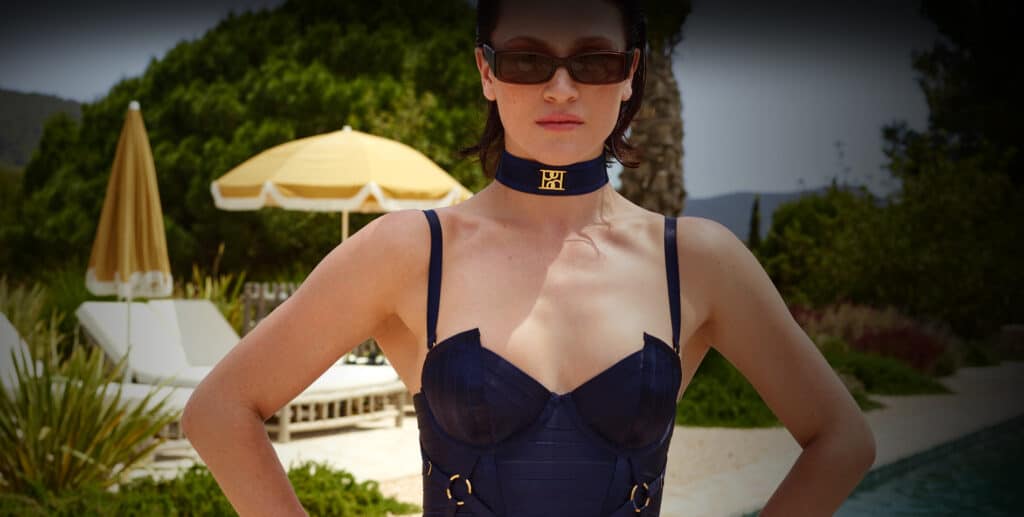 Adjustable bondage dresses from Bordelle in Eden Green, Blue Navy and Pink limited edition are the perfect expression of beauty, luxury and audacity. Make a splash and leave a lasting impression with these haute couture creations at the cutting edge of erotic chic.
Bordelle's three adjustable bondage dresses are bold creations that seamlessly merge the world of fashion with that of seduction. Each dress embodies the essence of feminine power, combining sensual designs with high-quality materials.
These adjustable dresses gracefully hug the figure, thanks to straps and details emblematic of the Bordelle brand.These bondage dresses bring a unique blend of sensuality and luxury, bringing out the inner confidence and natural beauty of the wearer.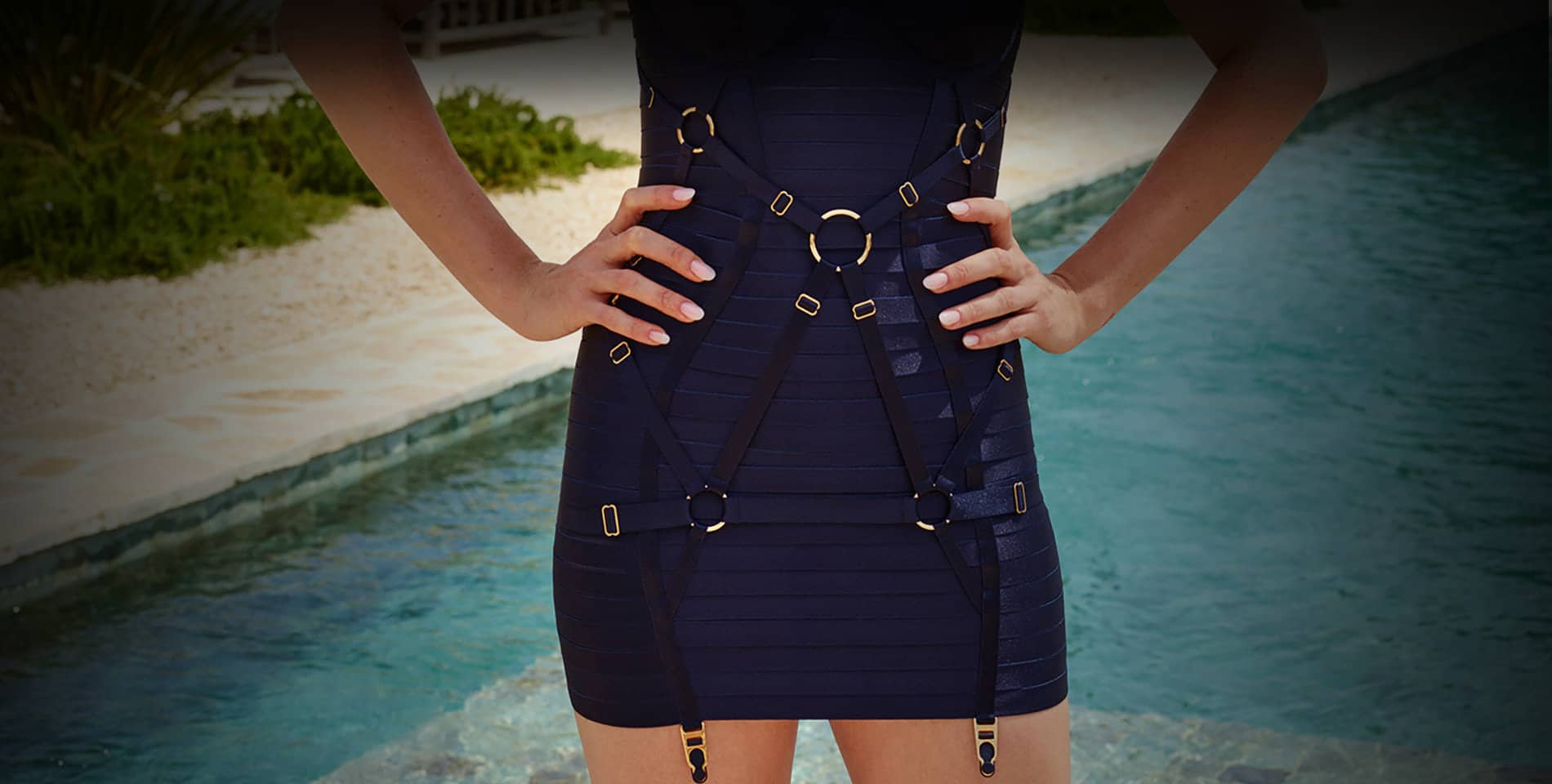 Showroom appointment
– Private and customized shopping –