The brand of luxury lingerie Bordelle has caused a stir with the launch of its brand-new collection for Spring/Summer 2024: Mari. This bold and sophisticated collection, subtly combining navy, black and magenta pink, features unique lingerie pieces, including open bras, garters, panties and garter belts. Handcrafted lace and well-chosen patterns, combined with gold-plated finishes, lend each piece exquisite elegance. Discover with us this captivating collection that reinvents lingerie refinement.

Mari, the ultra glam collection from Bordelle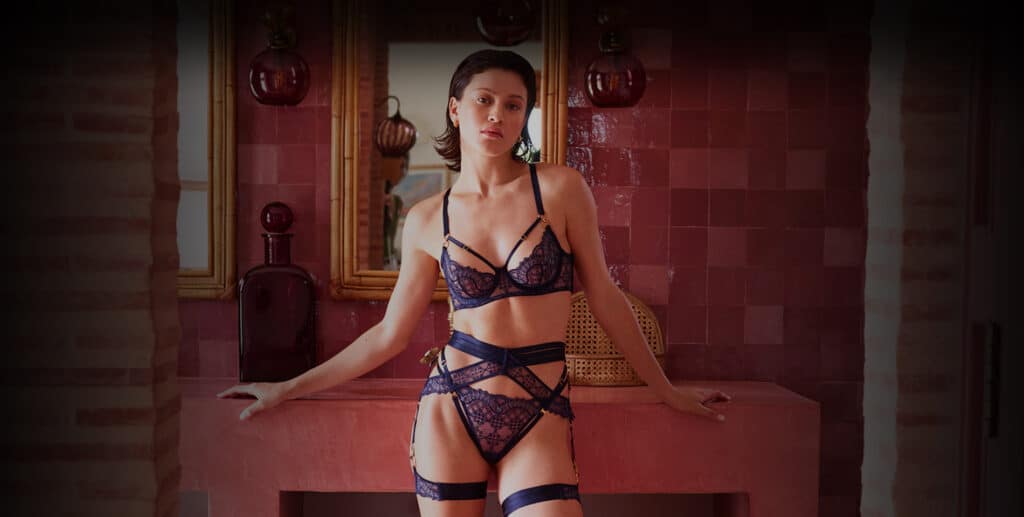 Bordelle's expertise is reflected in every detail of the Mari collectionThis is particularly true of handmade lace. Each piece is created with meticulous attention to pattern, adding a touch of elegance and sensuality. Handmade lace offers a soft touch on the skin, providing unrivalled comfort while enhancing the silhouette of the modern woman.
Bordelle still the leader in niche lingerie
Mari stands out for its bold choice of colors: navy, black and magenta pink. These captivating hues are carefully combined to create striking contrasts, bringing visual depth to the pieces in the collection. Whether you want a classic look in black, a touch of mystery in navy or boldness in magenta pink, Bordelle has thought of everything.
The Mari collection offers open bras that enhance the natural beauty of the décolleté. These sculptural pieces provide perfect support while subtly revealing the skin. Embellished with gold-plated details, these bras are both sensual and luxurious.
Complete your ensemble with garters, knickers and garter belts from the Mari collection. These pieces are designed to add a touch of glamour and seduction to your outfit. With gold-plated finishes and meticulous detailing, each piece is an invitation to feel confident and express your femininity.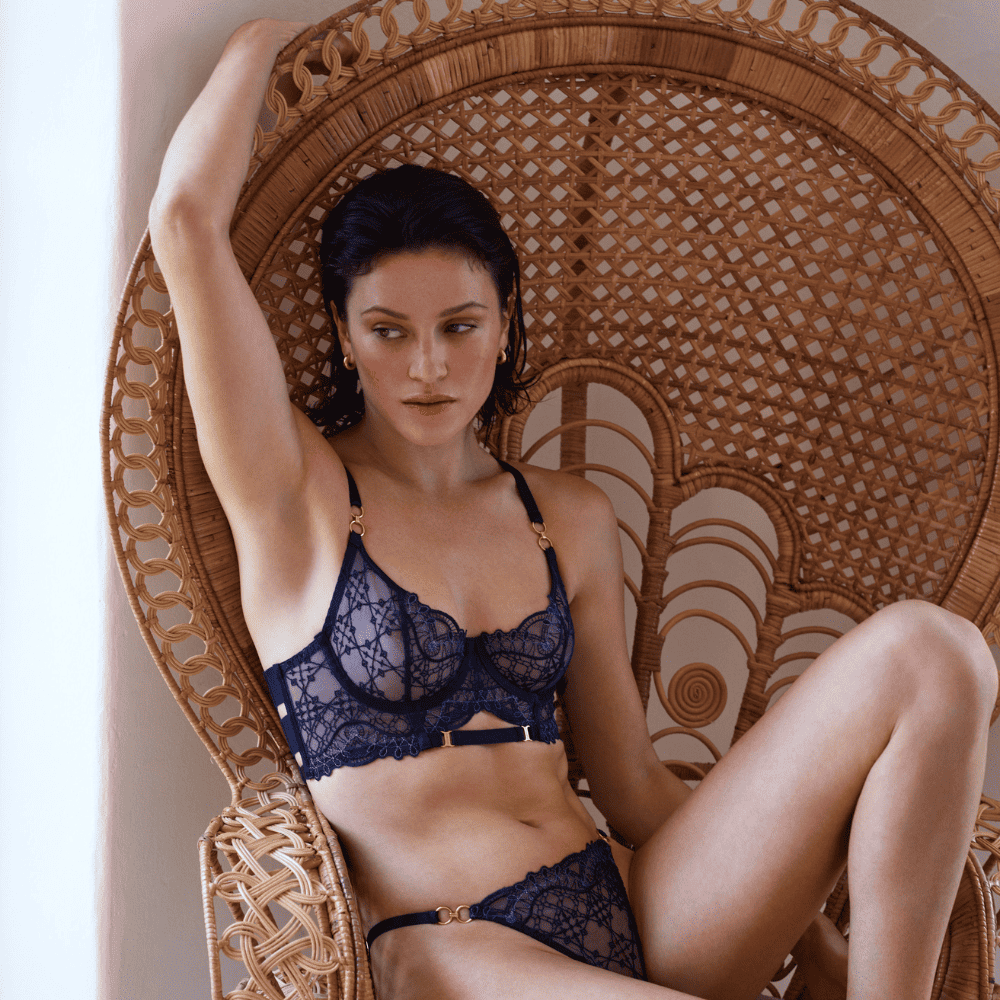 Bordelle's Mari collection for Spring/Summer 2024 is a true work of art that celebrates the beauty of the modern woman. With bold colors, handcrafted lace and gold-plated finishes, each piece offers a luxurious and refined experience. Whether you're looking to feel seductive or express your self-confidence, the Mari collection will meet your expectations.
Discover this sensational collection that pushes the boundaries of high-end lingerie.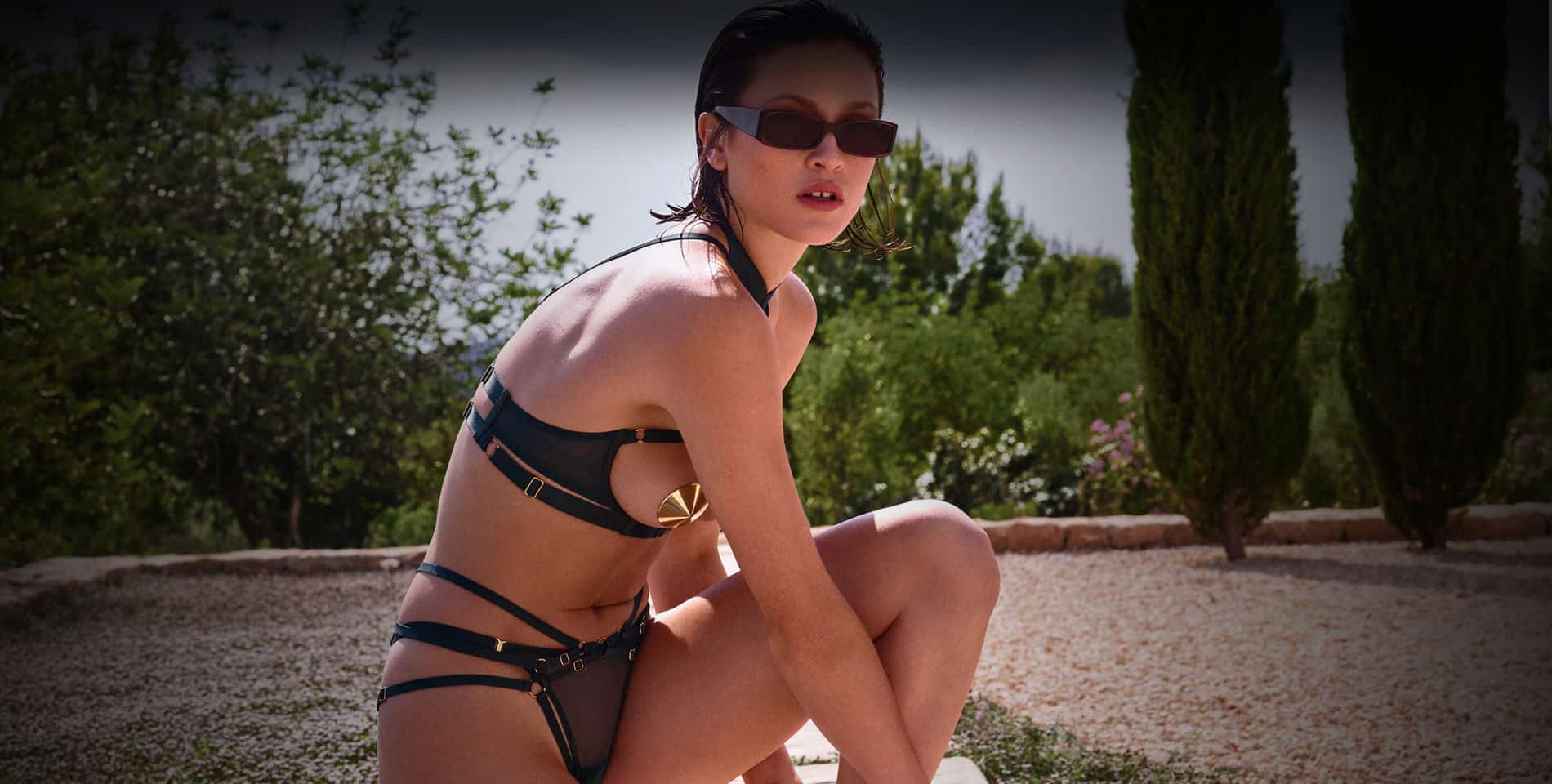 Showroom appointment
– Private and customized shopping –