Saddle up with The Equestrian!
The leading brand in the luxury and high-end BDSM world is now available at Brigade Mondaine with its "The Equestrian" collection.
For over 20 years the Japanese brand Liebe Seele is dedicated to the art of seduction, the art of beauty and the art of eroticism. Their authenticity in the world of BDSM has earned them a reputation for bold, high-quality products. Liebe Seele is a designer brand always on the lookout for new identities for each of their customers, offering different collections inspired by various horizons.
A singular, dominating collection: The Equestrian by Liebe Seele
Directly inspired by the world of equestrianism and horsemanship, this bold, timeless collection is one of the brand's bestsellers. This collection stands out with its noble, robust materials, while remaining sensual, elegant and a touch reckless.
Tame your partner with this collection that will not leave him/her indifferent. Indulge in forbidden practices to increase your desire. In "The equestrian", Liebe Seele offers a selection of whipsThe whip is a must-have accessory for all BDSM lovers, whether you're looking to indulge your deepest desires and take power over your partner. The whip being an essential BDSM accessory, let yourself be carried away by these!
A true collection of submission and constraint, the 19 products on offer are designed to intensify sexual pleasure and desire. Made from genuine leather, they're highly resistant and can withstand whatever you want to inflict on your partner, thanks to
Want to enrich your life as a couple and explore new sexual horizons? The Equestrian by Liebe Seele is there for you! A multitude of accessories have been created to satisfy your desires while maintaining an aesthetic that will not leave you indifferent. Timeless handcuffs, collars and leashes are also an integral part of The Equestrian collection!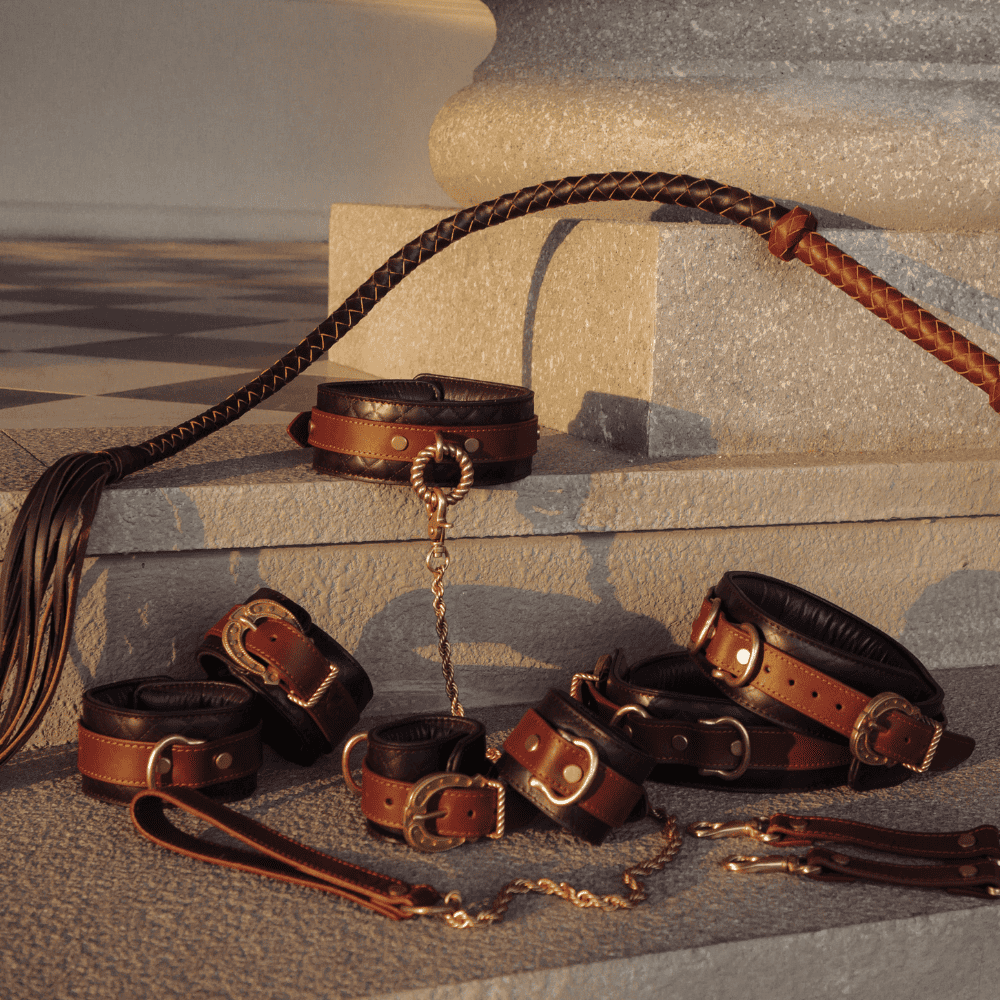 Even more iconic and daring, Liebe Seele offers you ladies leather lingerie that will make all the difference in your dressing room, and for you gentlemen, domination accessories, because you're entitled to them too! Get a sneak preview of our cavalry-inspired saddle. The Equestrian draws its inspiration from the art of horseback riding, and is distinguished by its robust pieces made from the highest-quality materials and genuine, hard-wearing cowhide. You'll also find harnesses, posture collars and masks, all in the spirit of domination.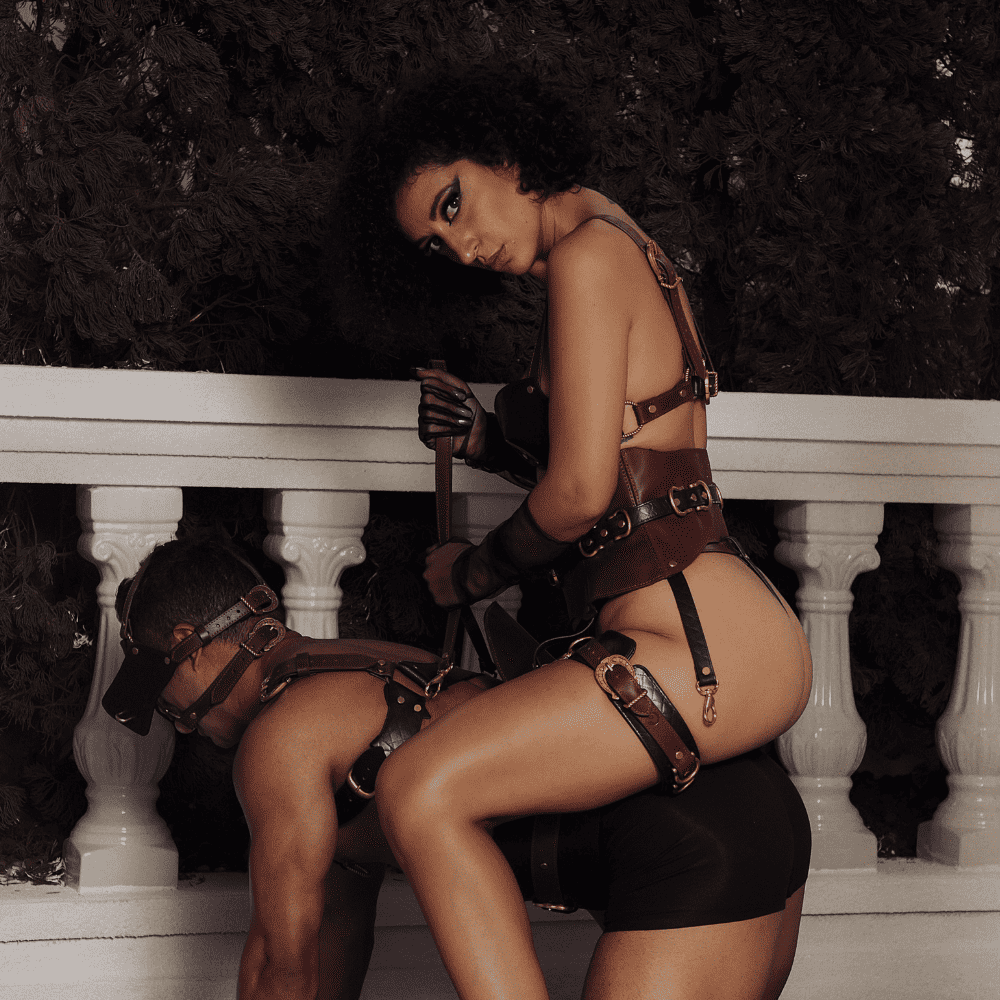 For the wiser among you, opt for leather lingerie sets, just as seductive as the BDSM accessories. Their unusual, Liebe Seele-style designs are full of character. From thongs and panties to bewitching corsets, the lingerie will make all the difference. Seductive and intrepid, these pieces will enhance your curves to make you ultra-sensual and adventurous.
Discover The equestrian by Liebe Seele at Brigade Mondaine!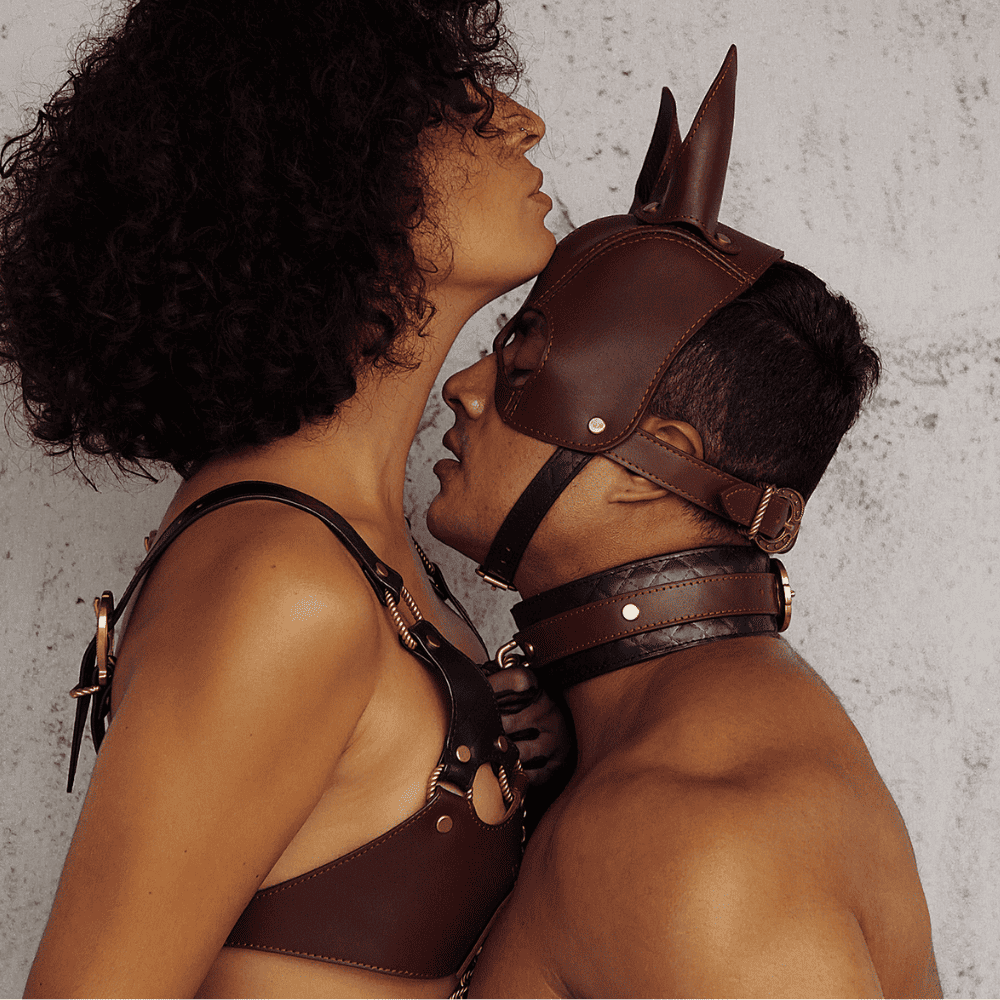 Showroom appointment
– Private and customized shopping –