Onde Sensuelle mixes graphic lace, cut-out and golden jewels.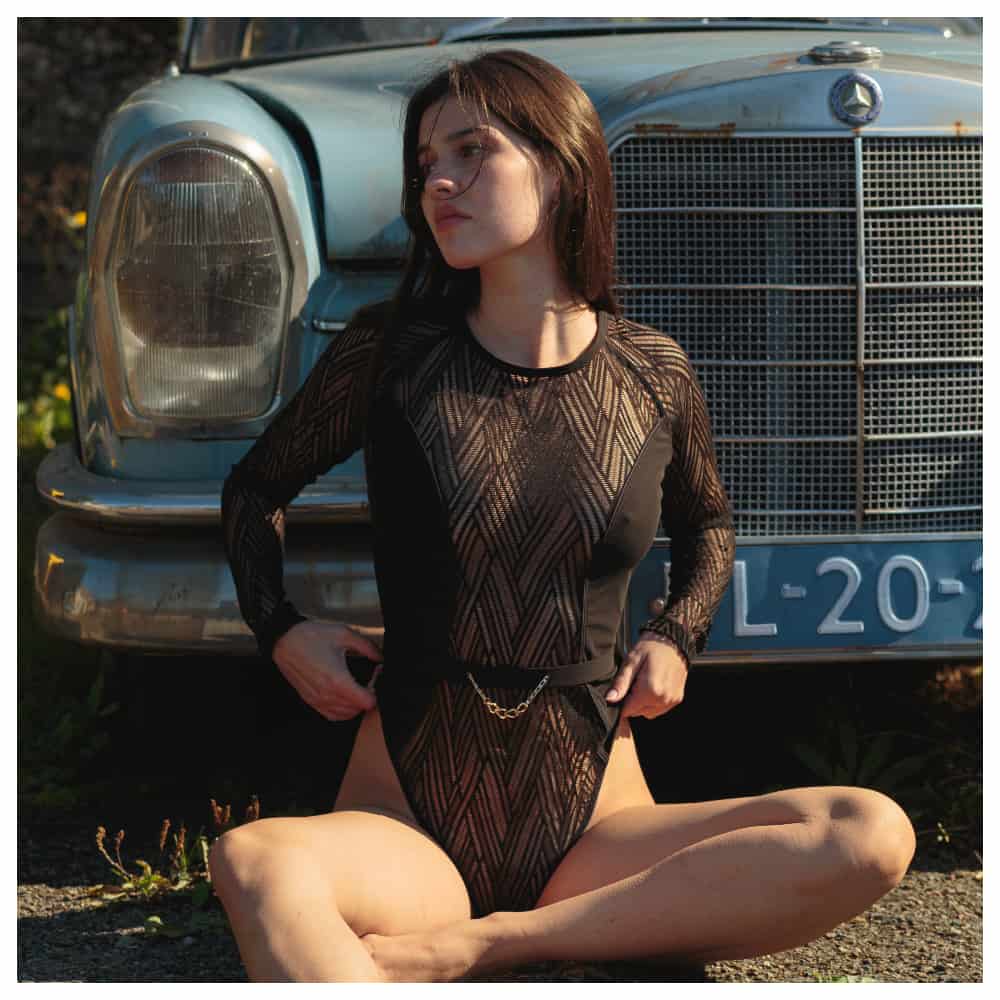 Winter will be warm with the Onde Sensuelle collection... an elegant and sexy mix of black mesh, graphic lace and golden elements.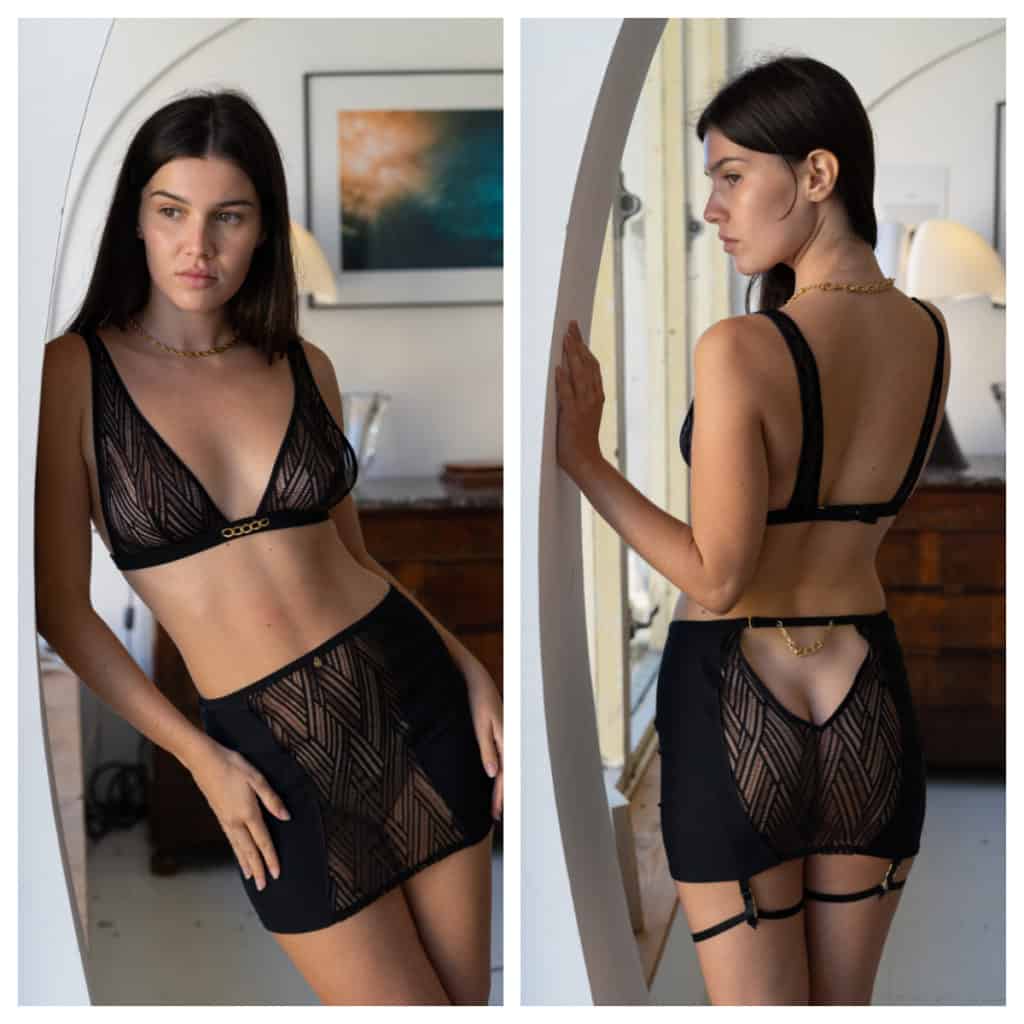 Discover new pieces, which are perfect for the holidays. Delivered in small black pouches, the Ondes Sensuelle pieces are the perfect Christmas gift!
Which set will you choose for this woman's gift?
After Midnight | Atelier Amour
After Midnight, by the Parisian brand LOVE WORKSHOP. Each piece of the collection is composed of delicate floral embroidery like a drawing, black on a transparent background and enhanced with a golden thread. A look sublimated by the play of links and golden accessories sublimate its look. A light and luminous collection, Après Minuit is everything you are looking for...