Discover the new photos featuring the workshop's iconic products Bordelle available from Brigade Mondaine.
The Signature collection from Bordelle is a call to femininity and boldness. Its powerful style conveys a message of self-confidence and allows you to awaken your inner sensuality.
This top-of-the-range collection, with its sophisticated design and strong colors such as red and black, is designed to complement your silhouette with character.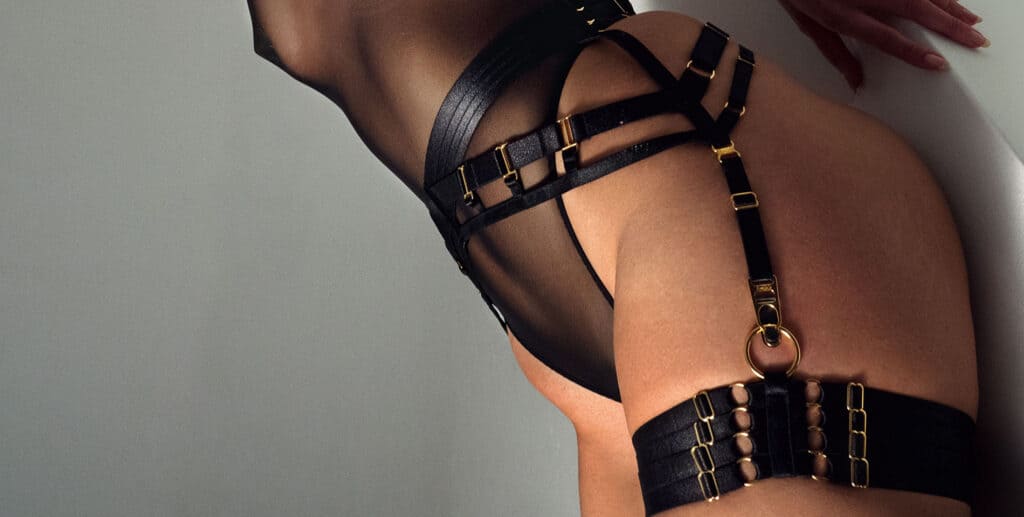 No detail is left to chance by the London-based brand to make each piece a unique little jewel, to make you unique. Handcrafted with the utmost care to guarantee a long-lasting, quality experience.
These new photos reveal the charm and beauty of the Signature collection, highlighting the voluptuousness of the items on offer. Embellished with Resille and 24k gold plating, the exceptional pieces in this collection embody the very best in luxury.
This collection can also be combined with accessories which are also derived from them. They'll be there to enhance your body and the lingerie you wear. Choose between necklaces, of the garter belt or a harness to brighten up your outfit and add a touch of sensuality.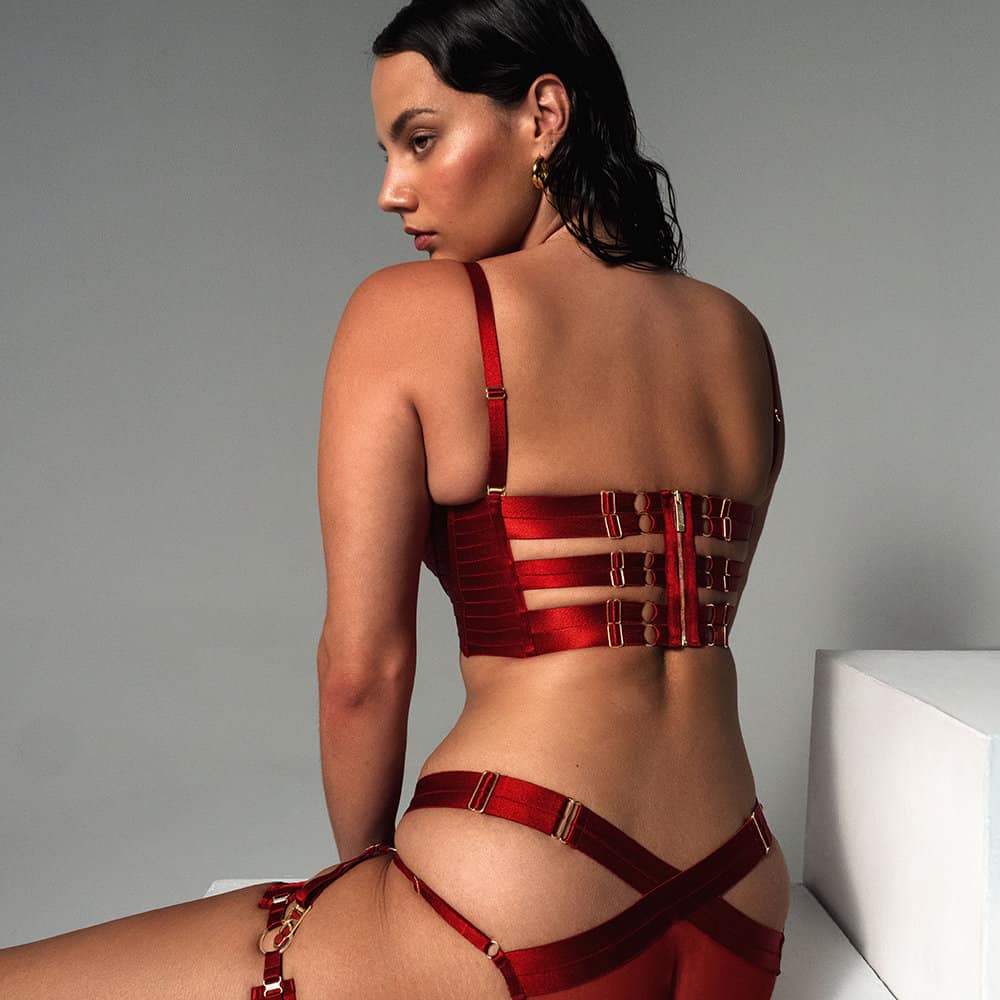 The unique Signature Bordelle collection is also modular, so you can give free rein to your imagination and wear certain pieces as you wish. Match the bra "Minerva Bustier Rouge with a necklace, strapless or with classic straps, anything goes! All the more so as the straps allow you to adjust the bra to perfection for your utmost comfort.
You'll also find a number of more discreet pieces, such as the aboveThis is an ensemble that will let your attributes shine through, while remaining glamorous, chic and, above all, daring. Pieces for everyday wear that can be paired with equally sheer outfits to give a delicate glimpse of this sumptuous ensemble that's sure to cause a sensation.
To sum up, this Signature collection will carry you away in a torment of sensuality, so let yourself be tempted by these unique pieces through our new photos!
Find out more Signature collection of Bordelle at Brigade Mondaine.
All photographs were taken by A.J. Hamilton. You can find his work on his page Instagram as well as on its website.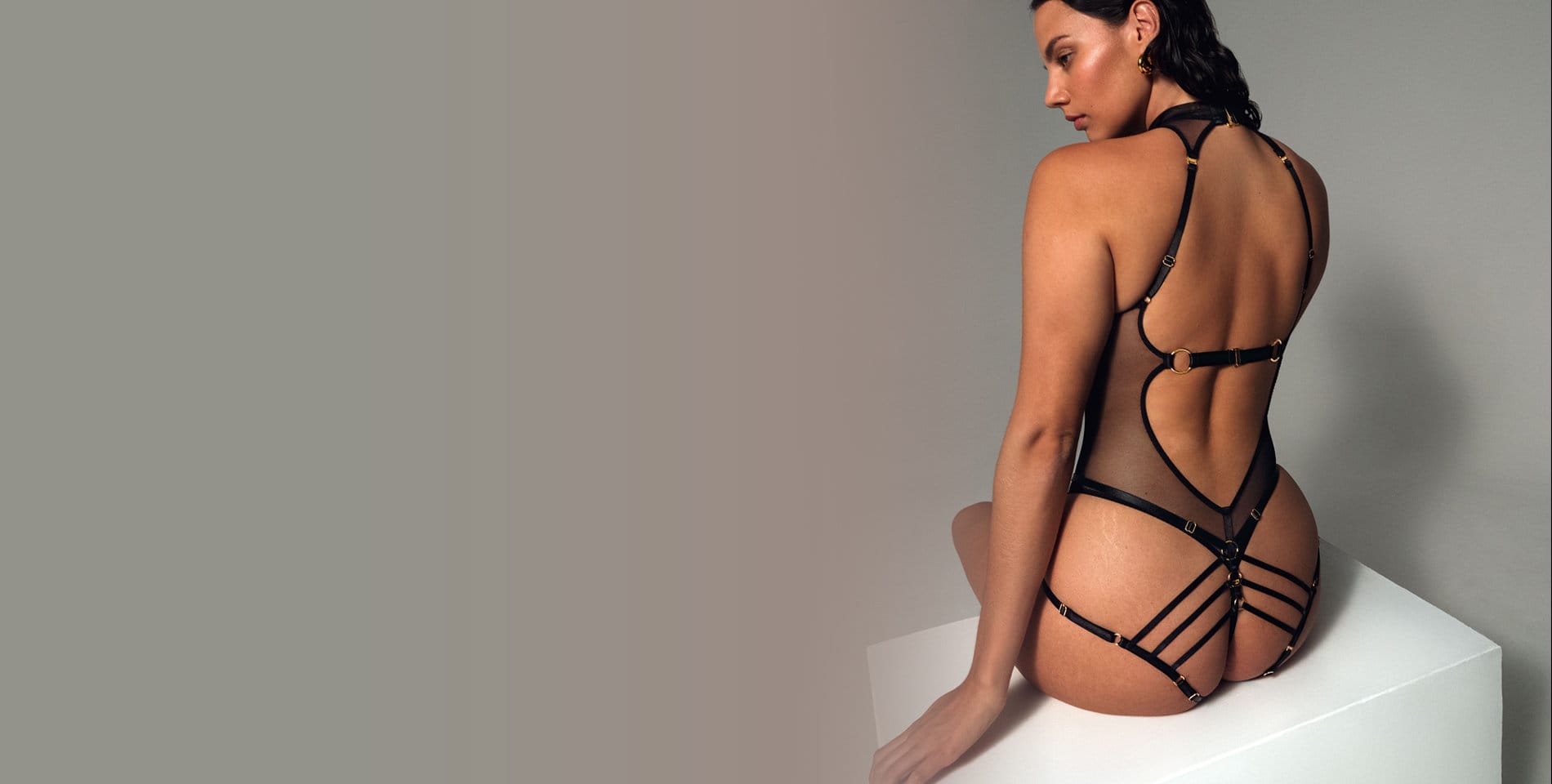 Showroom appointment
– Private and customized shopping –