For fans of a The fashion world is abuzz with the new adventure of Bordelle. The iconic brand has taken a major step forward with a bold rebranding, and the results are nothing short of sensational.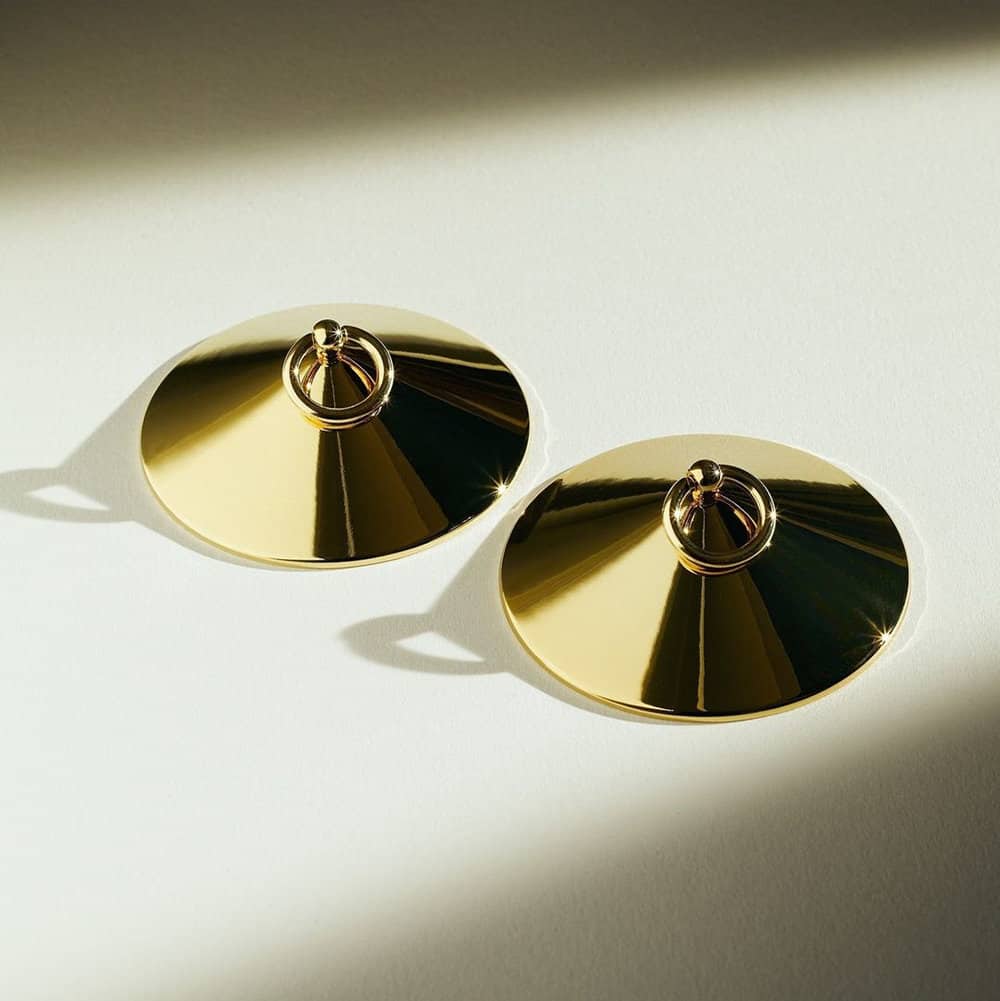 Nippies are interesting accessories that first appeared in Burlesque shows. Back then, they were used by dancers and performers to dance freely without exposing their nipples. They were usually worn with or without matching lingerie, and it was something very interesting to watch.
Years later, Nippies began to emerge as a fashion item. It's an accessory that decorates the breast without over-covering it. It adds magic and beauty to the breasts, and the fun part is that it offers a luxurious, expansive look, making the appearance much more playful.
The interesting approach that fashion has taken with nipples is to make them trendy and fashion-integrated.
Since 2016, Nippies have appeared in major fashion shows and conquered luxury and haute couture houses.Over the course of the 21st century, many pop stars and celebrities have embraced this accessory, even wearing it daily under sheer garments or as a bra replacement, adding another dimension to this gorgeous piece.
The Nippies of Bordelle are true masterpieces of elegance and seduction. Available in a range of classic colors, these finely handcrafted accessories add a touch of mystery and eroticism to any ensemble.
The artistic design of Nippies enhances the feminine form, allowing every woman to embrace her sensuality with confidence.
Whether worn as a captivating complement to their luxurious lingerie ensembles or as a striking centerpiece under sheer garments, Bordelle's Nippies ensure that every night becomes an enchanting experience.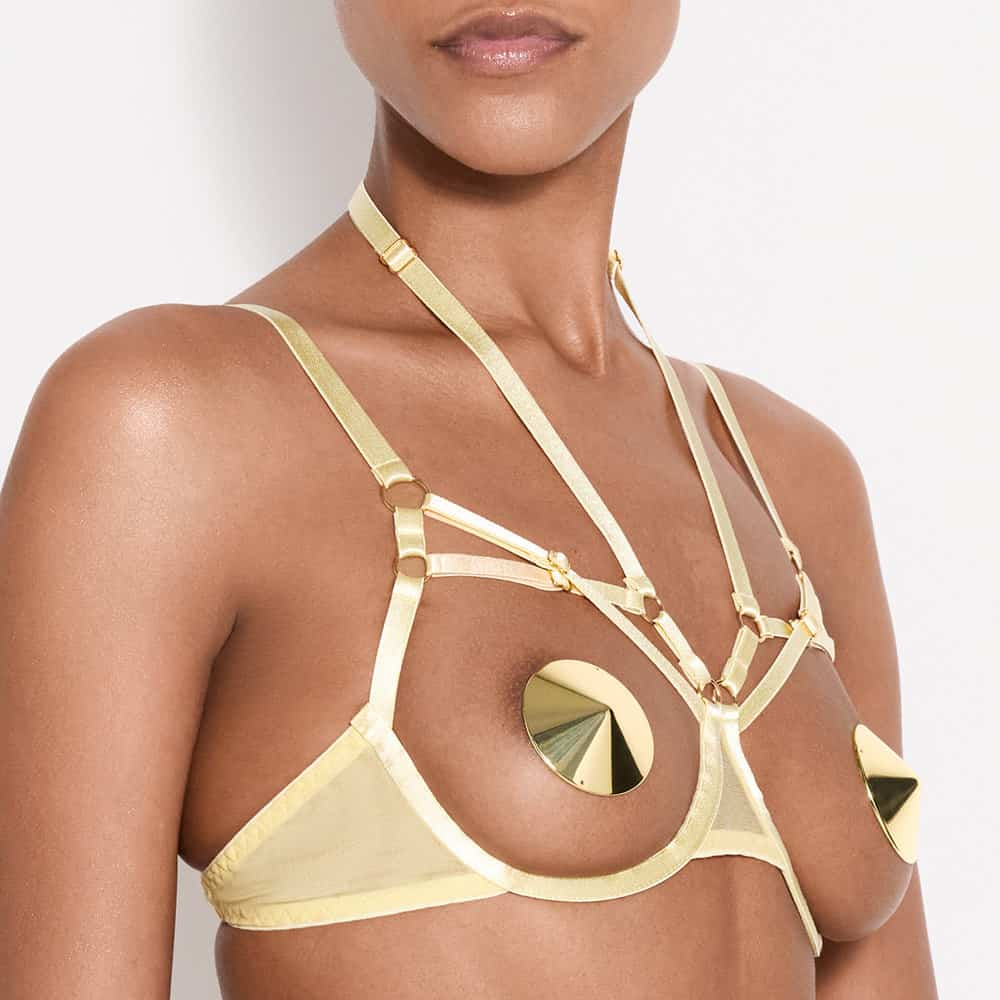 Bordelle is a truly unique and exceptional brand that stands out in the world of luxury lingerie.
What sets them apart is their unwavering commitment to exquisite craftsmanship and their passion for pushing design boundaries.
Each Bordelle piece exudes a sense of opulence, elevating the wearer into a realm of indulgence and sensuality. Their signature product, Nippies, meticulously handcrafted in France, illustrates the brand's devotion to detail and quality.
Embrace your creativity and experiment with different ways of wearing them, each highlighting a distinct aspect of your unique personality. Whether you opt for a discreet peek-a-boo effect or a bold, daring statement, Nippies effortlessly transform your look, ensuring you'll never tire of them.
With countless styling options, every time you slip on these enchanting ornaments, you'll unveil a whole new look.
appearance that leaves a lasting impression.
One of the joys of wearing Nippies is the freedom they offer to express your sensuality and style. Let your imagination run wild by pairing them with different lingerie ensembles, costumes or even using them as a striking replacement for traditional bras.
Each combination reveals a fresh, seductive side of you, allowing you to create an exquisite, ever-evolving wardrobe of intimate expressions.
And the best part? Nippies' exceptional craftsmanship ensures they stand up to multiple uses without compromising quality. Their longevity means you can indulge in the pleasure of wearing them again and again, giving you the confidence and assurance to explore different looks.
What would be your favorite way to wear them?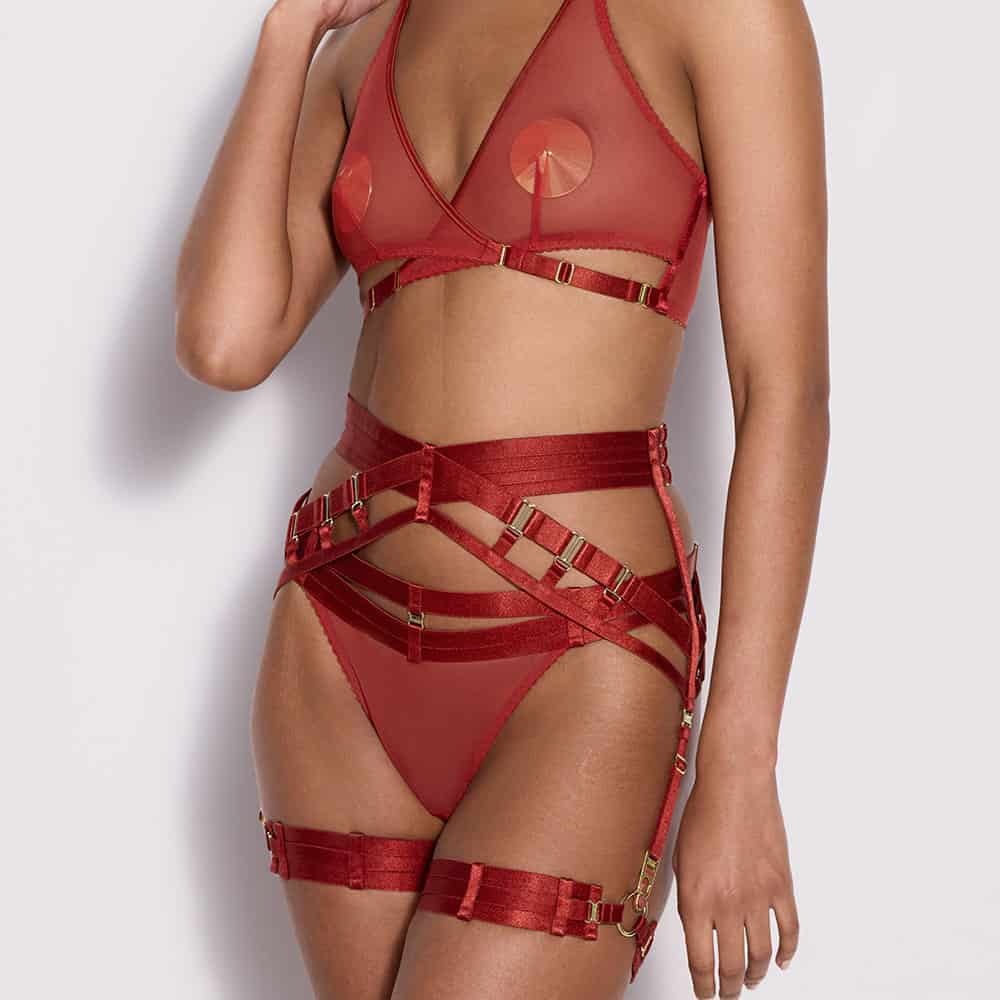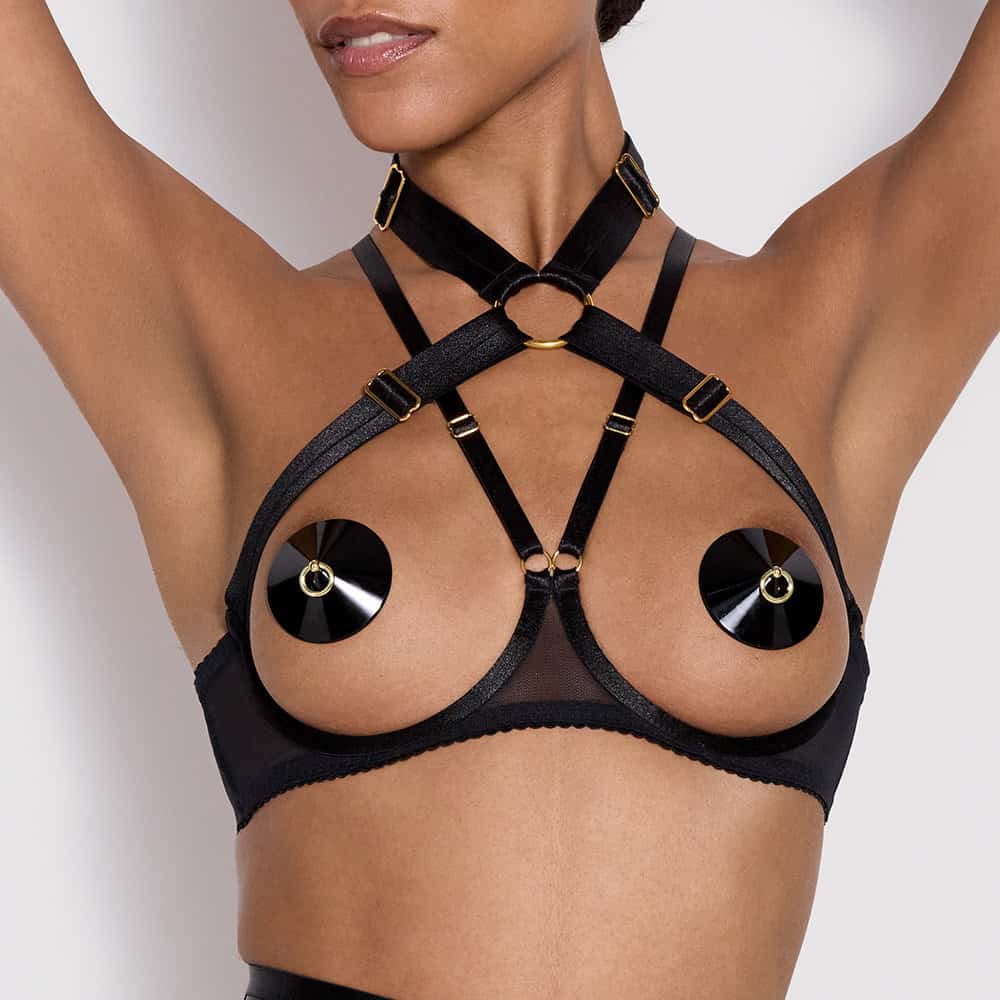 Showroom appointment
– Private and customized shopping –