A new outfit, new colors, Couture De Nuit offers us a new range of choices ... ...
Let's discover together all the novelties of this winter .... ❄️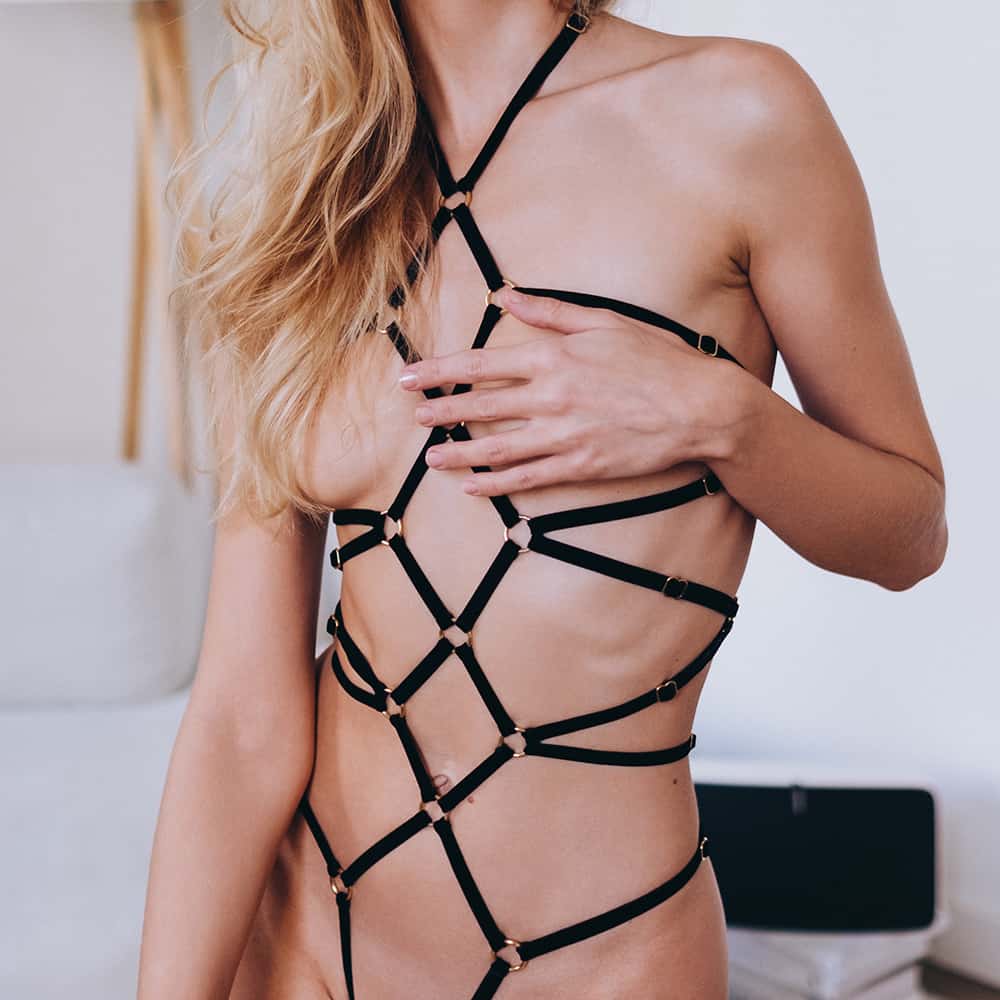 Gia, gently chained
This new piece of Couture de Nuit, transports you to a world of tenderness.
Velvet elastics caress your skin and make you feel dressed ....
But you're not! Take cover! 😌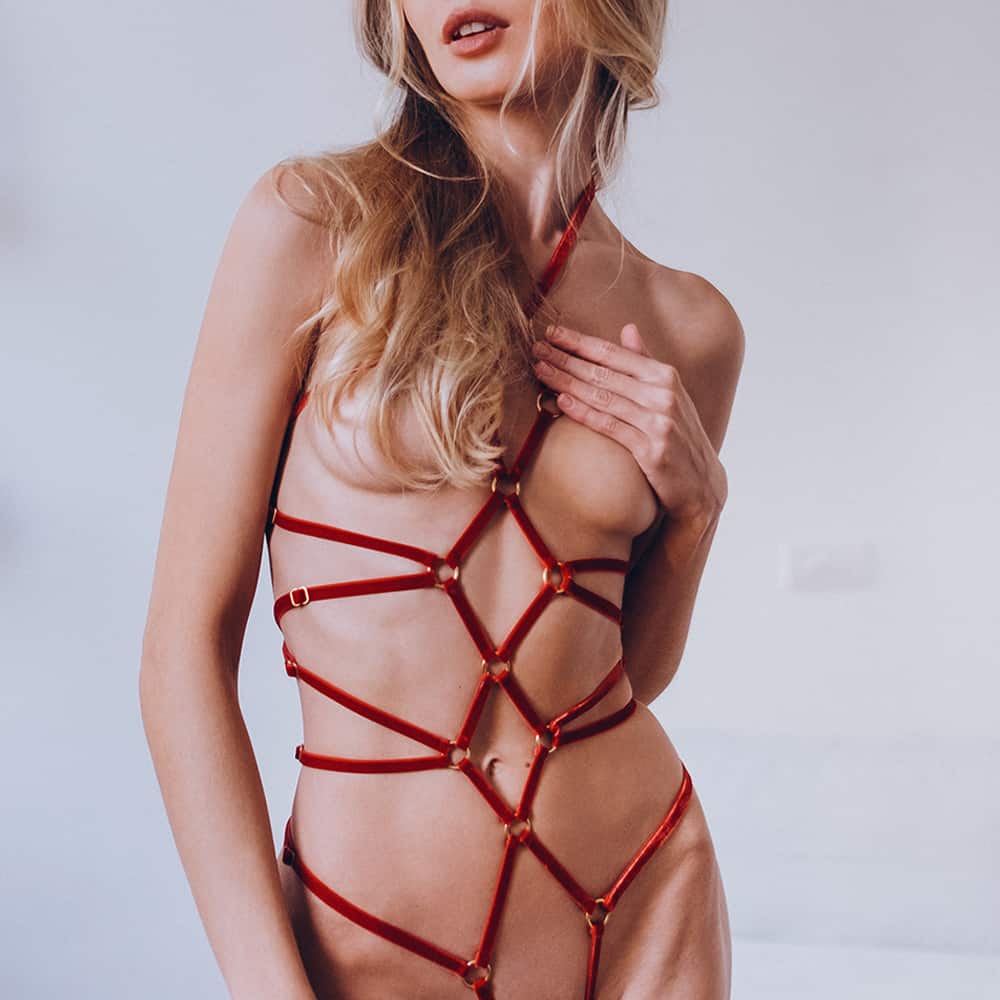 Gia available in a beautiful red velvet 🤩
The passionate Christmas red on your skin ... What a beauty! Take the opportunity to party and do some crazy things!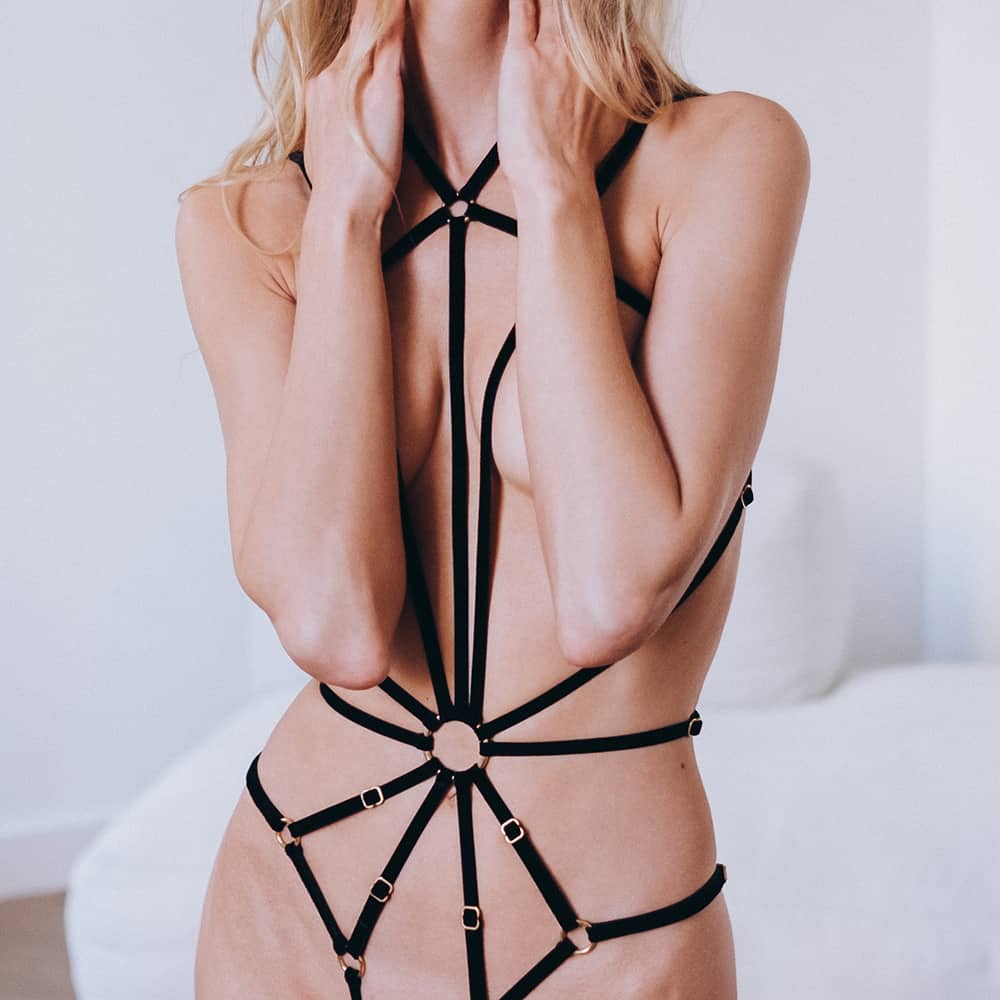 Eva, renewal
A new color is added to our Eva playsuit!
That Harness and Body mix was already making us shiver in nude pink... And now it makes us dream in black!
Rediscover sensuality with Eva .... 😉
Don't look for anything else to put in the house... . We have the answer for you ... Softness, warmth, and sensuality ...
Embellish your nights with Couture de Nuit!
✨