UPKO BDSM accessories and Bondage Bear with me, a very high quality product, exclusively at Brigade Mondaine for the first time in France.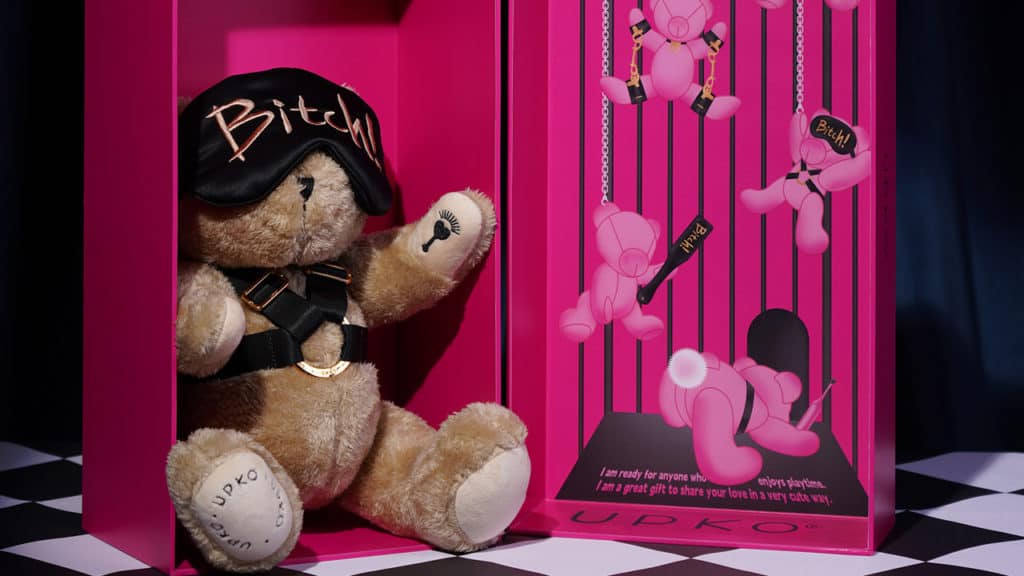 The limited collection of Upko Bear with Me, A little bear that will surprise you...
This cute teddy bear can help express your silent affections to your loved one via a realistic demonstration of the most intimate pleasures in the most adorable way. Lots of fun hidden in its soft and adorable body, you will surely be surprised at how playful this teddy bear is. The "Bear With Me" gift set UPKO is like an "instruction book of affections" that speaks aloud of all your impulses, fantasies, expectations and repressed desires!
With "Bear With Me" you can configure all tasks as you wish in different scenarios to create an exclusive game atmosphere, using the sweetest means to configure the craziest tasks! A source of unlimited confession...
Creations and accessories UPKO are presented in sublime gift boxes ready to offer.
UPKO Bear with me
The bear is just the right size to vividly imitate how different tools BDSM are used on the body, but not too big to be comfortably carried in the arms or placed on the bed. The bear can sit and stand upright without tipping over. Each little bear is made and fully upholstered with meticulous craftsmanship.
A little treat for you!