Figure of A is a brand of accessories inspired by Japanese rope bondage - Shibari, designed by rope artist and fashion designer Anna Kii.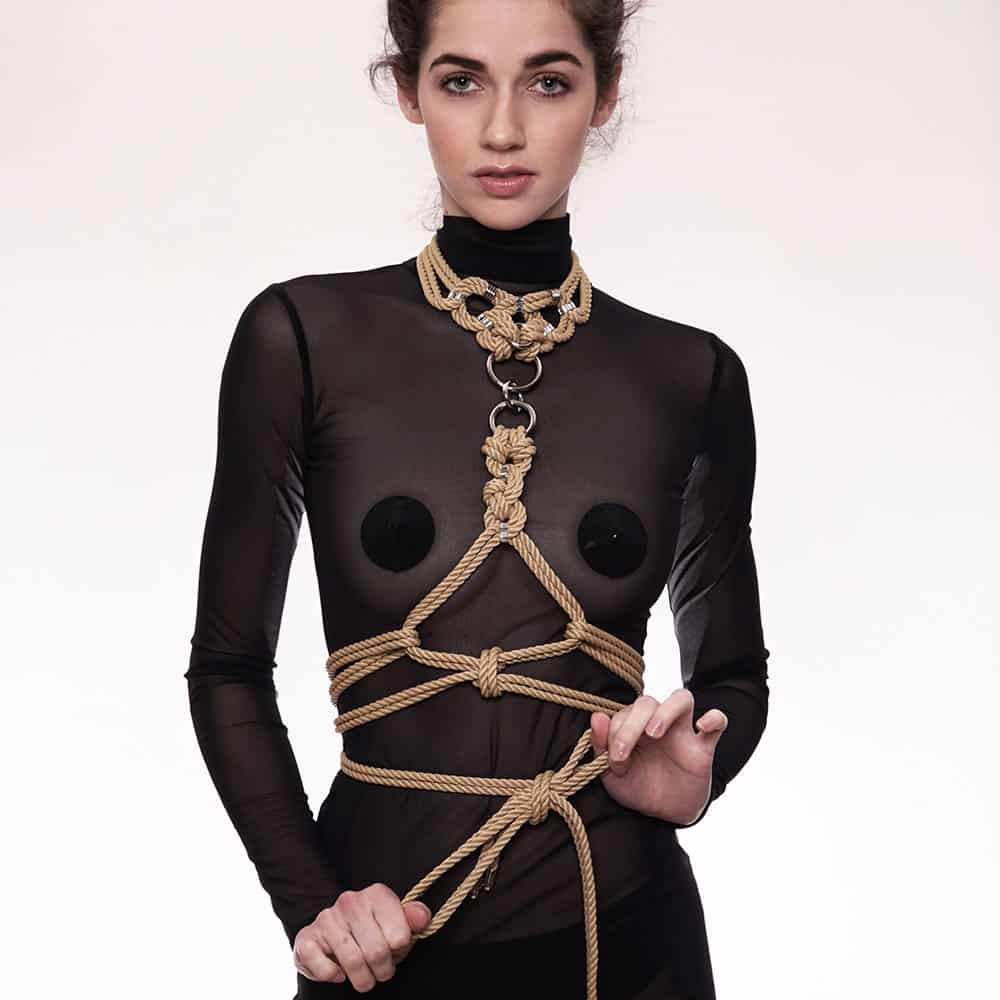 About Figure of A
After practicing rope bondage for several years, Anna's idea of wearable Shibari was born - linking her passion for Shibari and design. The figure of A translates the traditional rope patterns used to bind the body to clothing and accessories, where the rope has both a functional and decorative purpose.
Avant-garde, architectural, feminine and body conscious, Figure of A's pieces work equally well as part of your everyday style or as part of a fetish ensemble. Anna hopes that the wearability and enjoyment of her product with contemporary fashion will help move Shibari from the underground, recontextualizing the art form in the public imagination to the aesthetic, sensual and consensual practice that it truly is.
All pieces are handcrafted from premium leather and custom strings.
All pieces are knotted in London.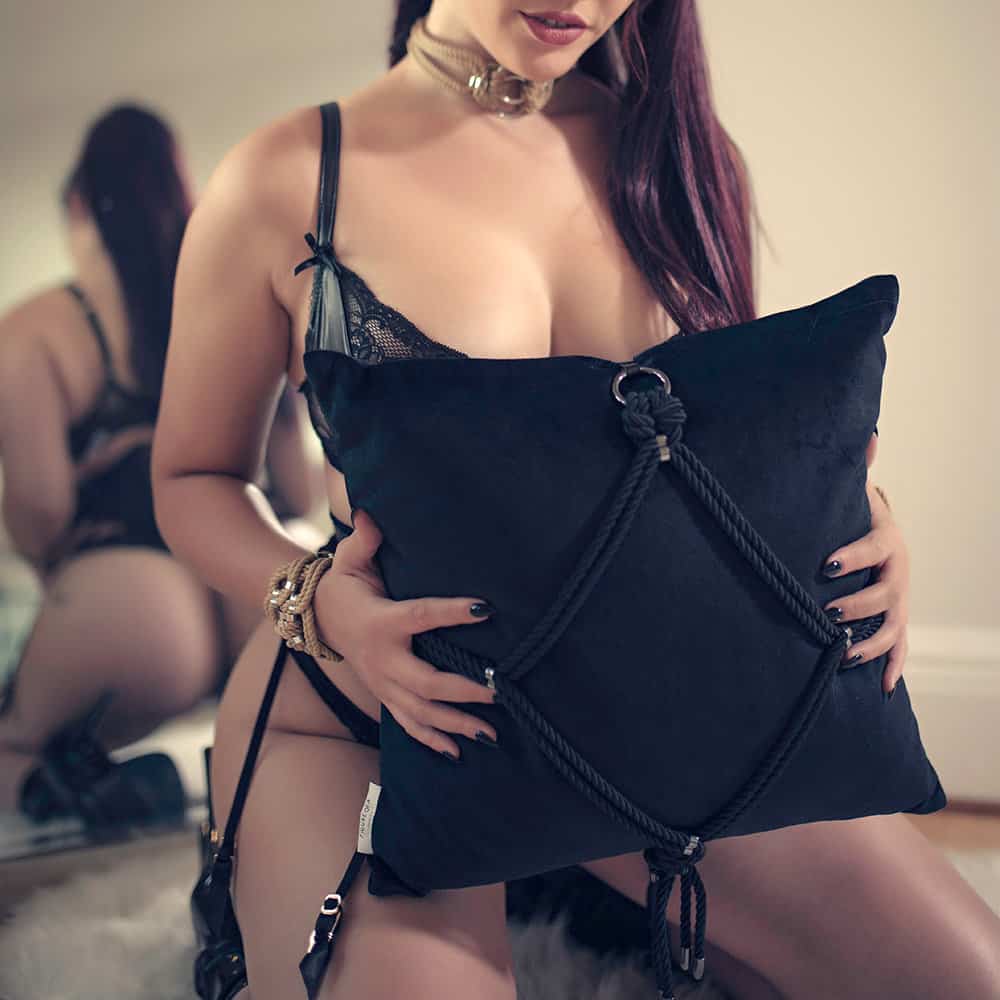 The history of Shibari
In Japanese, the word "shibari" simply means "to tie". The contemporary meaning of the word describes an artistic form of Japanese rope bondage.
Originating from the ancient martial art, Hojojutsu, and the turn-of-the-century torture artist, Shunga by Seiu Ito, Shibari was popularized in Japanese erotic magazines of the 1950s. Now it is a form of aesthetic bondage practiced worldwide also described as Kinbaku.
Traditionally, 8 m lengths of natural fiber rope are used, with a diameter of 5-6 mm. The geometric patterns are tied with a rope that contrasts beautifully with the natural curves of the human body.
The knotting experience is always a collaboration between rigger and model - the result of which can explore notions of visual beauty, sexuality, power exchange, relaxation and body challenges.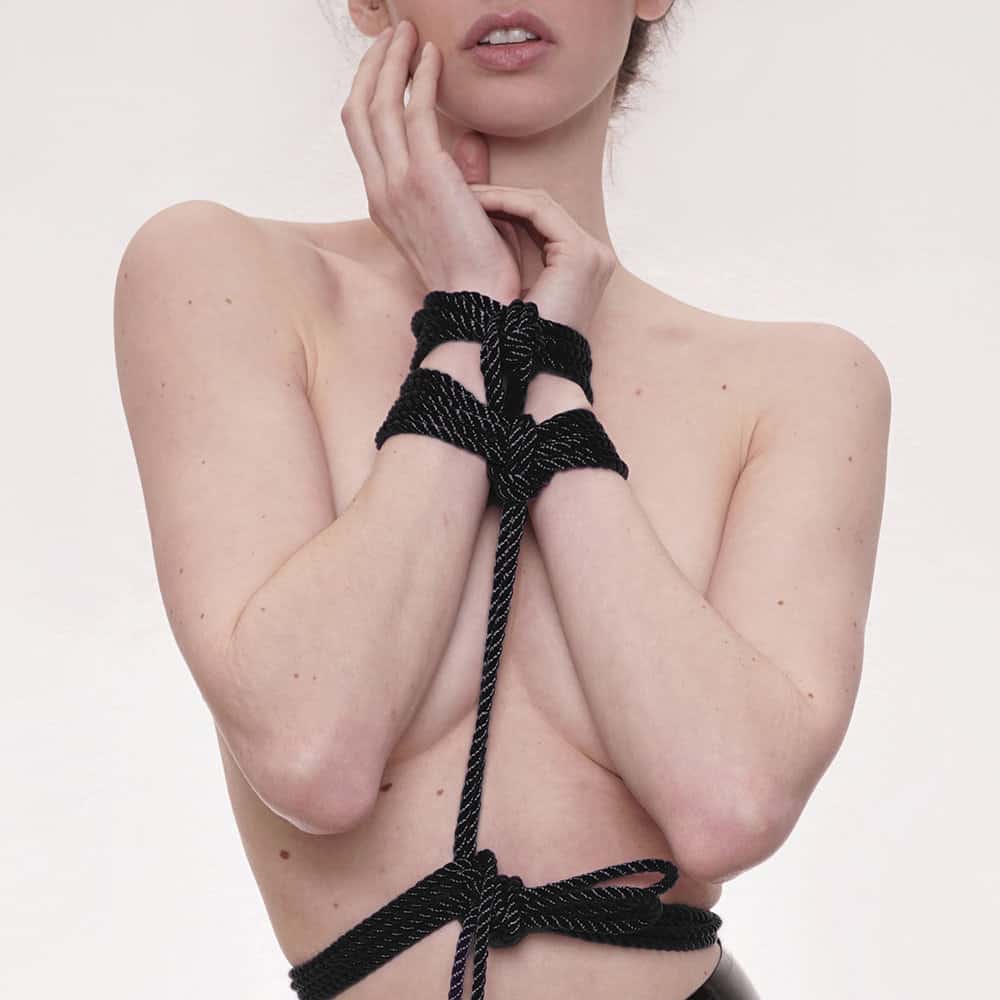 Maintenance tips
Store Figure of A creations folded or hung on a hanger in a dark, dry place. Do not crush them to avoid warping.
Items made with waxed cotton rope cannot be fully washed, but can be professionally cleaned/dry cleaned. Minor stains can be wiped off with baby wipes. Polyester rope items can be hand washed or dry cleaned.
Hand washing instructions - Fill a basin with warm water. If necessary, add a small drop of mild non-alkaline detergent or baby shampoo. Place your item in the basin and stir gently for a minute or two, being careful not to scrub it or leave it in too long. Rub it gently with a cloth.

Rinse the item thoroughly to remove any foam. Dab the rope to remove excess water and dry the metal parts as much as possible.
Air dry flat on a towel out of direct sunlight. Do not wring it out, tumble dry or iron it as this will damage the cord. Make sure it is completely dry before storing.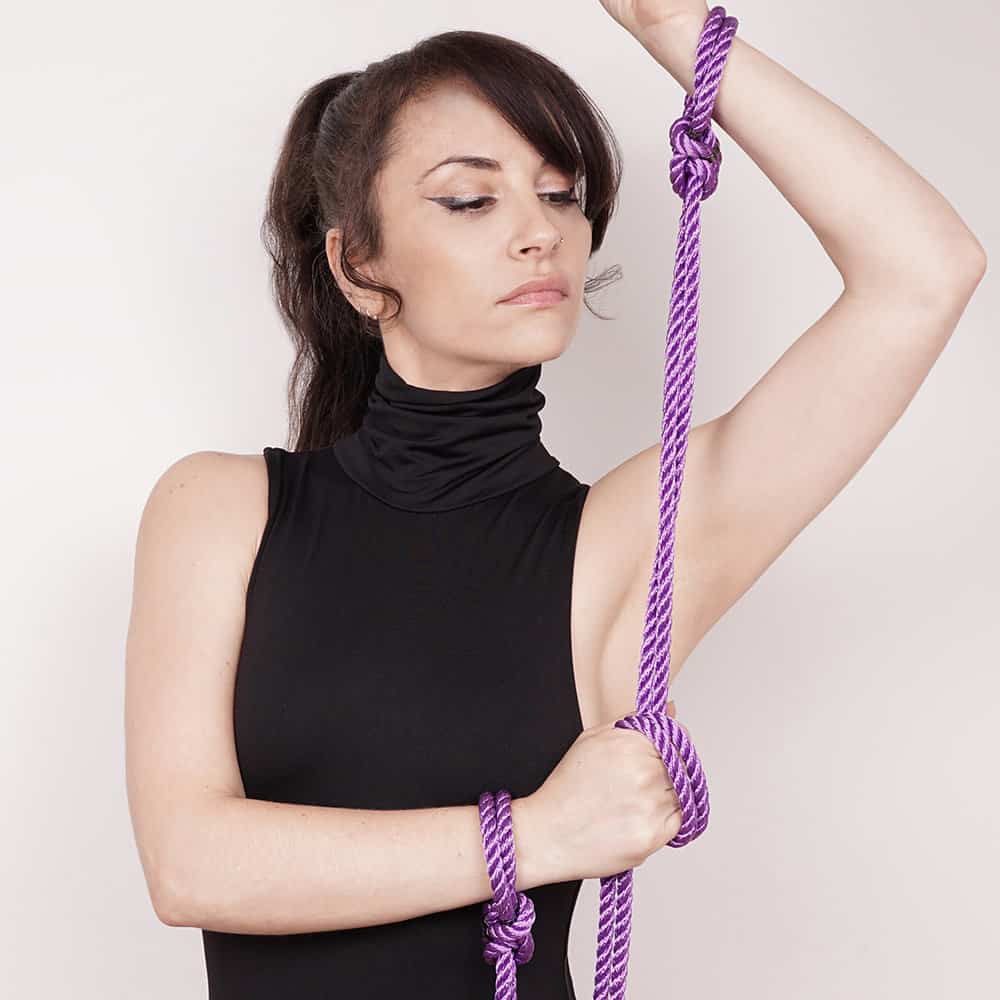 Check out Figure of A pieces in a variety of colors! In addition to black and red, your favorite pieces are also available in lilac, beige, grey, or midnight blue!
Candles, Shibari Rope & Bondage Tape
Running out of ideas for your fetish parties, your bondage or BDSM Brigade Mondaine sessions offer you to discover new sensations. Feel the sensuality, the eroticism and the desire to touch your skin. A little heat on your skin? Our BDSM low temperature wax candles are there to make you burn with envy. Blue, red or even pink, colors are not what is missing! UPKO knows how to serve you and propose what you need. You prefer something hard and sensual? Bondage rope seems to be the best solution! The shibari rope from our creator UPKO, available in three colours : or, black and redwill meet all your expectations, and will allow you to achieve all your follies! Manual activities with the shibari rope are a test for you? Don't worry, we can offer you some bond tape.
Discover our different luxury designers and find the product(s) that will thrill and spice up your evenings!