Baed stories, rediscover their sexy role play costumes!
Baed Stories, roleplay costumes to spice up your sex life!
You want to innovate and spice up your intimate moments? 
We advise you to take the lead with Bead Stories lingerie for role-playing.
This brand offers roleplay costumes for adults, roleplay lingerie that will allow you to spice up your sexual routine.
All costumes are made of quality materials, combined with an exclusive design to combine comfort and fun.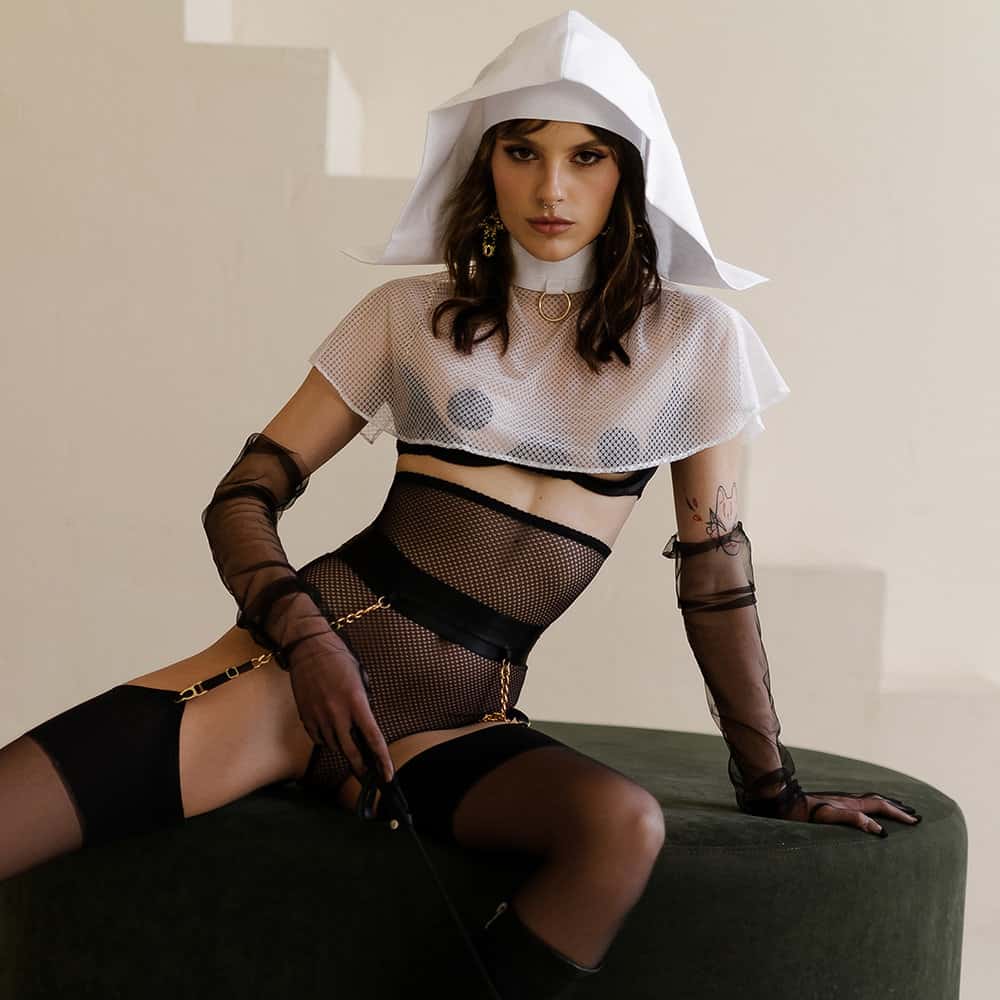 What universe to choose ?
Many universes are open to you, whether they are professions, superheroes, or fantasy universes! To help you make your choice, the Baedstories brand defines several of these universes through different erotic costumes.
If you liked the sagas Spiderman, Baed Stories lingerie offers a costume Spiderwoman consisting of an underwired bra, garter panties with spider wings, and a black mask. You can find more information about the Baed Stories superhero costumes here.
If you are more interested in the trades, Baed Stories offers different trades, such as Nun, Navy orFlight attendant. This last one takes you on a trip far from your habits thanks to its set of lingerie including a bra, a panty, a garter belt, garters and a cap, all in the classic colors of airlines, blue and beige.
The RiderAs for the costume, it is a well-known and widespread fantasy. The costume Horsegirl is composed of a woman's outfit reproducing the rider's style. The horse will no longer be the only lucky one to enjoy his rider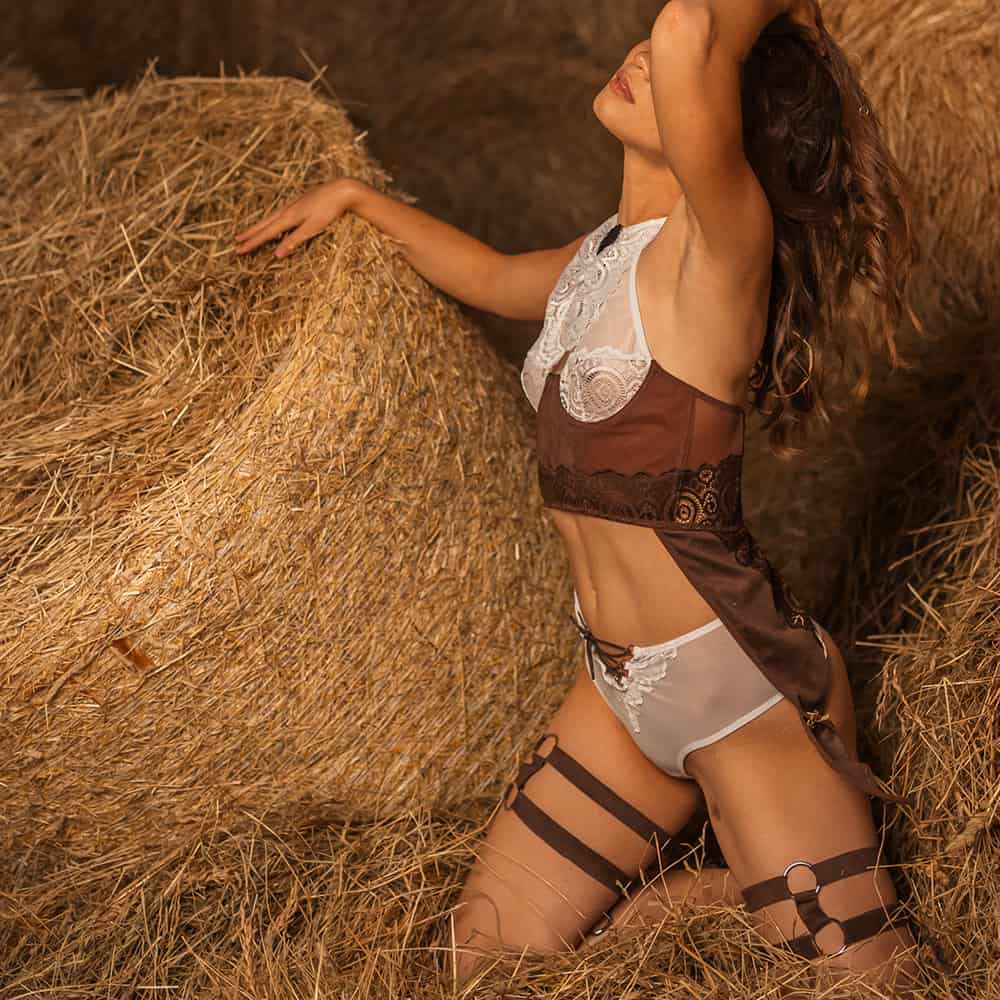 Once upon a time...
Play with your partner as the famous playmate from playboy with this sexy rabbit costume (role playing game) sexy and delicate, open bodysuit on the breasts, costume cuffs, collar with red satin bow, white faux fur nipples and bunny ears complete this set of the most cute. This sexy open lingerie is composed of a slit bodysuit, and erotic accessories: cuffs, collar, bunny ears, nipple covers.
We love this chic and glamorous set from the Elven Bride.
This costume is suitable for role-playing games but can also spice up a wedding night for the more discerning.
Feel the magic of a special day in special underwear...
The roleplay set (role playing game) consists of a bra in transparent white lace, a panty with a row of pearls, a garter belt decorated with delicate mother-of-pearl pearls and a light cape with train.
This erotic outfit by Baed Stories would make anyone fall in love, and is just waiting for you!
Feel free to use your imagination for even more sexual and erotic ideas, create your own remedies to your sexual routine!
A wide selection accessories and erotic games!
Bæd Stories Roleplay Costumes
Bæd Stories as, of the roleplay costumes for adults, roleplay lingerie, stories not always very wise to spice up your evenings ... Roleplay costumes Bæd Stories very sexy to immerse yourself in a sensual and unique adventure. Role-playing sets that you can't hide anymore and that you assume! A way to find your true temperament and awaken your sexual energy. All disguises are made from quality materials, combined with an exclusive design to combine comfort and pleasure.
Who will you serve tonight? Sexy Maid|| A lover victim of VIDOC? Sexy Nurse| Are you ready for the original sin? Black Angel|| Or are you as pious as they say you are? The Religious|| Unless you want to get laid? The stewardess| Army or Air Force? Golden Force or Golden Power| Cop or stripper
So who will you be playing tonight? 🙂