It was very common and familiar to talk about erotic jewelry for women. Almost every woman had the opportunity to Google these items and discovered many options.
But is it the same for men? Not usually...
What makes products Rosebuds so unique?
Yes, there are plenty of items that offer pleasure in bed for both men and women. But what we see here is different.
The first singularity of ROSEBUDE is that their products are specially designed for men, giving them an expansive sensation. We already know that feeling sexy in bed makes everything better.
They have created truly beautiful and extraordinary jewelry using laboratory-tested stainless steel that meets European CE and American standards. They also use bronze and Swarovski crystals to embellish their creations.
Indeed, not only is ROSEBUDE jewelry aesthetically pleasing and adds style to your sexual experience, it also has a functional aspect.
Studies have shown that what the cockring does is maintain a slower blood pressure and trap blood in the penis for a longer period. This allows for longer and potentially more intense reactions.
Another specialty of this brand is anus jewelry.

These products offer a unique experience, adding an extra dimension to the use of traditional anal plugs. They allow users to express their animal side by choosing from different categories, such as real fur animal tails or horsehair tails. These accessories can add a playful, whimsical touch to intimate play, while offering a distinct aesthetic. However, please note that the use of such products is a matter of personal preference and consensual exploration between consenting adults.
The rosebuds is an anal jewel which, once in place, presses against the inner part of the vaginal wall, compressing your sex during erotic play. It gives you and your partner unparalleled pleasure, as if you were discovering love for the 1st time.
But that's not your only option,
The brand makes sure to stay top class in all categories, so even if you're not into pets and accessories, They've got the thing for you :
A plug with an intrepid and unique ending - some of them have chains attached, like Tetin Bronze plug.
The 30 cm-long chain lets you indulge your wildest fantasies. Each movement of the penis or bursa causes the ROSEBUDS® to move in the anal ampulla.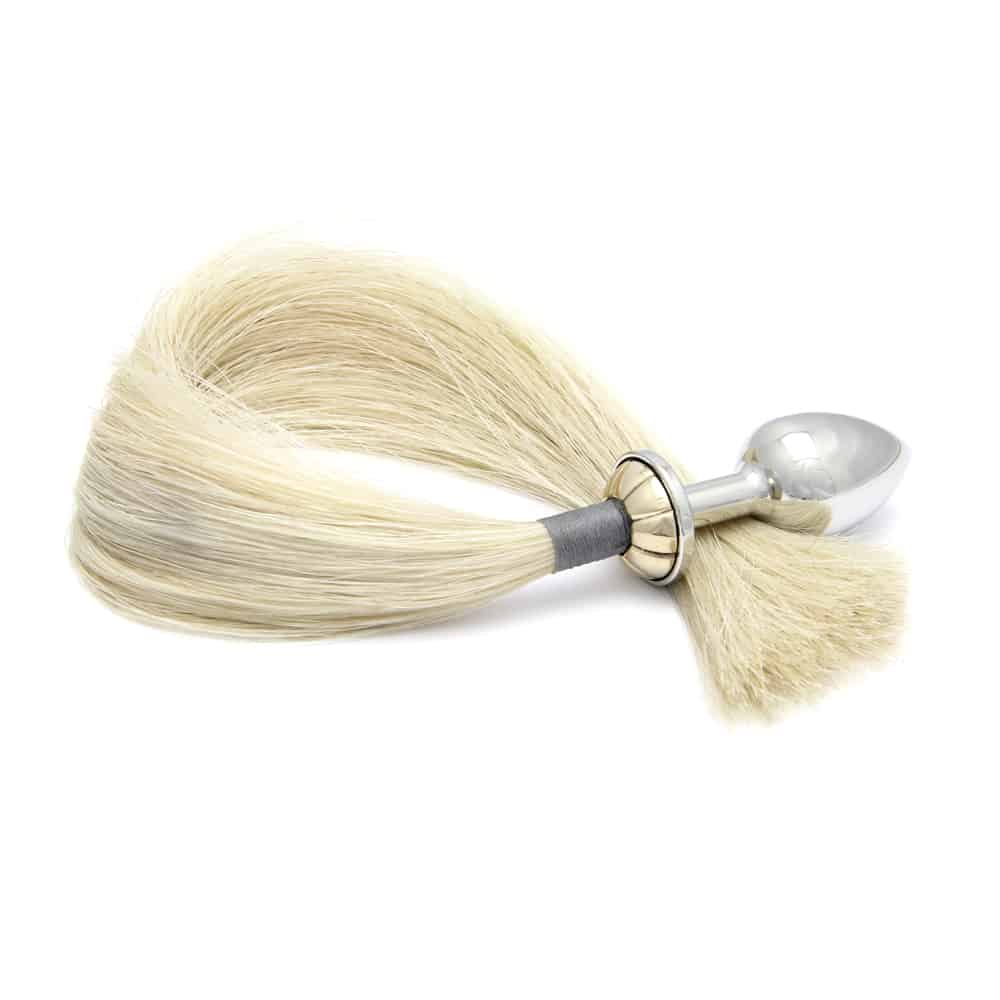 Or on the other hand, something more delicate like beautiful rose gold jewelry. This thornless model is a tribute to this delicate flower. Le Rosebuds is an anal jewel with highly effective sensations for both women and men, thanks to its length and weight. It stimulates the prostate and compresses the vagina, increasing pleasure with every pelvic movement.
While reading this, please check our suggestions:
Plug Sherif XXL - Stainless Steel - Bronze BR10
SIZE XXL: Length. 125mm - ø50mm - 965g
Super Powerful!
or various products such as : Lion Gold Plug- A majestic feline whose mouth encloses a ring to add a chain, connect a lip piercing or a cockring.

However, as you'll see, the options are amazing, and uniqueness is at its best!
Showroom appointment
– Private and customized shopping –