"Why do we love Bead Stories?
It's a rare company that combines high-quality materials with exciting designs.
they remind us how interesting it can be to become something else for a night.
let the imagination go, and let it go.
Red lingerie and its advantages
The new collection takes BAED STORIES's classic power products and designs them in bold red.
Why do we like to use the color red in lingerie and how does it work on us?
Red always awakens our emotions, there's even research showing that the color red makes us want to be more dominant and aggressive, but it's still a strong symbol of passion, love and desire.
For more reasons than one, people tend to associate red with positions of power.
Red can provoke different feelings in different ways for everyone. The thing that most influences how it will affect someone, is the basis of their personality.
So, what kind of effect does the color red have on you?
Dominant, aggressive, passion, love, desire, positions of power?
Let's do a fun test!
Try this next test with your partner:
Take a look at this new collection of photos and try to indicate the feeling you'll get:
MUST-HAVE
Plus! the accessories we loved
With hand-crafted items and meticulous high quality like fishnet & Silk Satin, you're gerenty to have the best of both worlds.
Now you can choose even more posibilities, creating otherworldly parties using Baed Stories costumes:
The Empress that only the most loyal and courageous favorites deserve;
A mysterious Geisha,
for which the partner will be ready to climb the misty Fujiama:
Cleopatra is the dream of someone who craves hot sex and consuming passion, from the Savage Power Collection.
Fairy tale characters to refresh some forgotten impulses? In Elven bride or in Rabbit of Alice in Wonderland, from the Fairy-tail collection.
Alaria also contains compounds that can help protect the skin from harmful UV rays.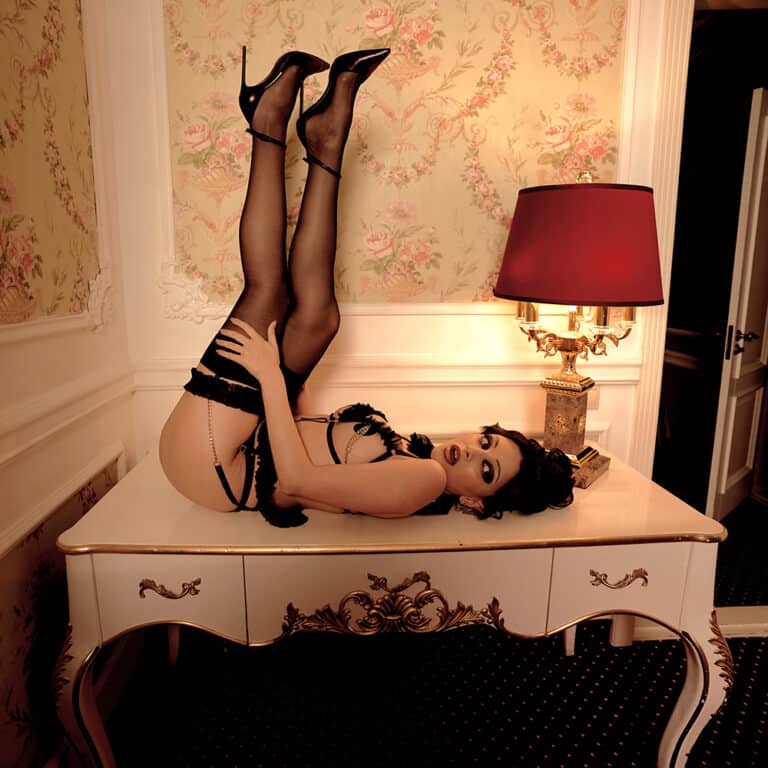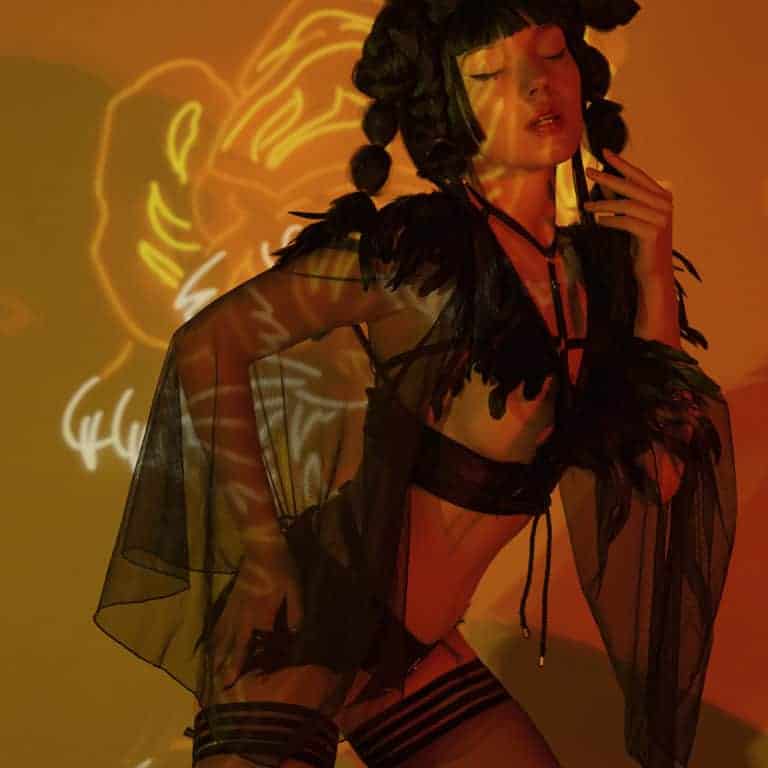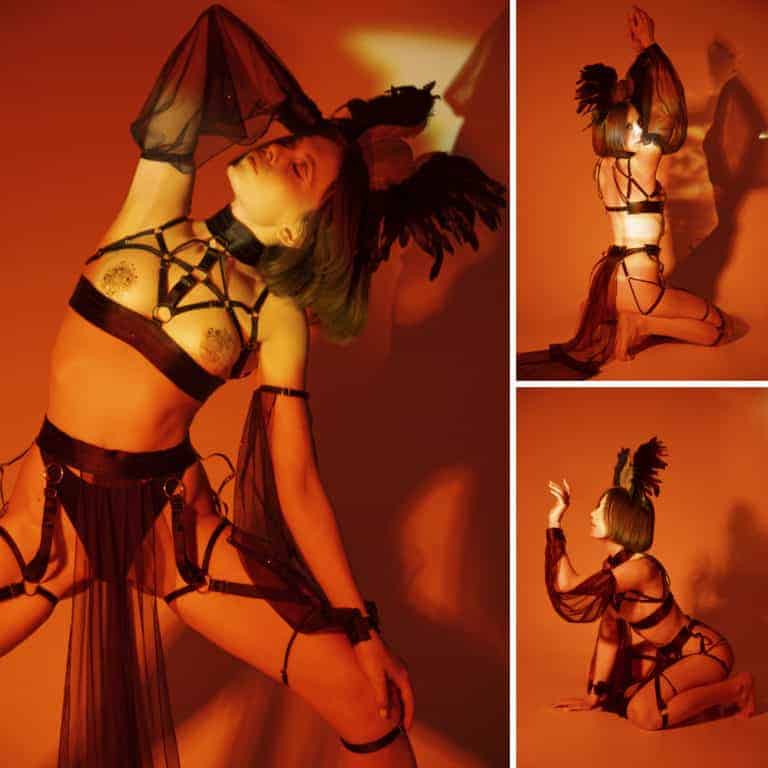 And the accessories?
If we can put our passion for red into clothes, we can put our passion into accessories too!
some of the new collections have red accessories that go perfectly with the costumes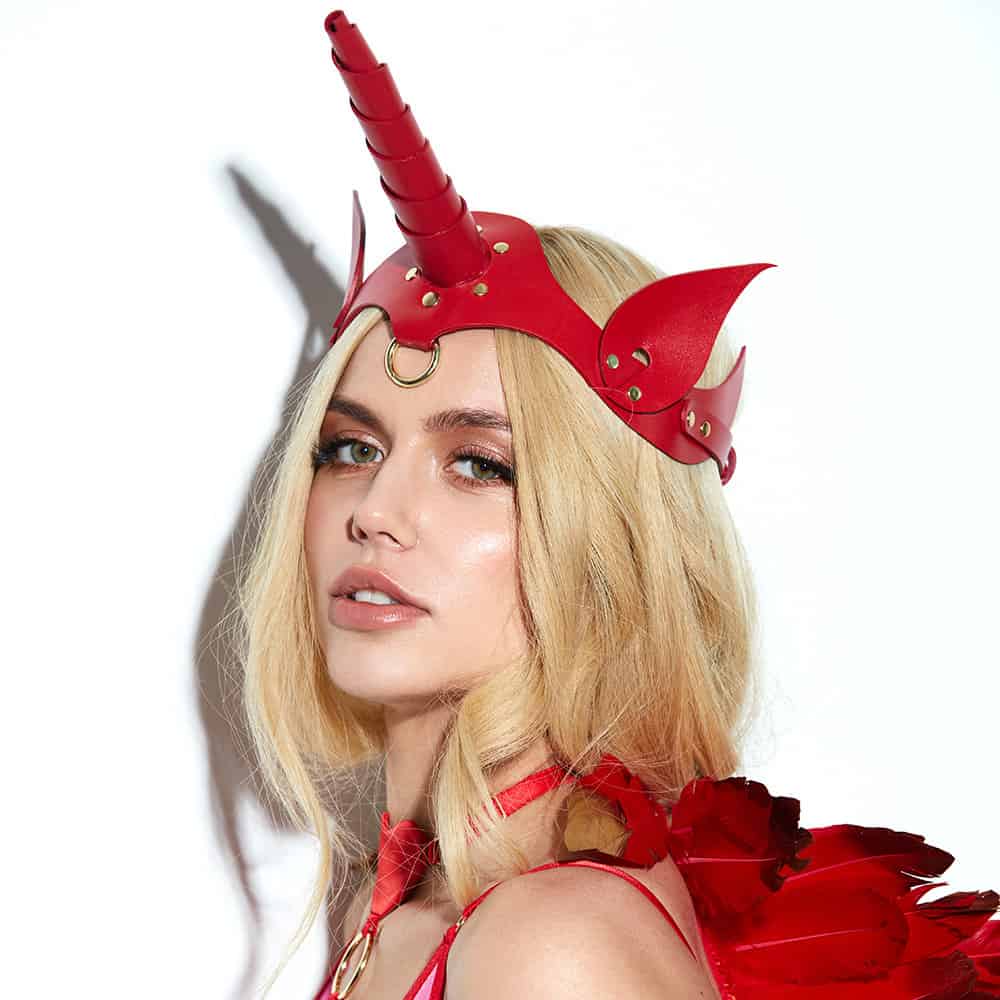 RED UNICORN/DEVIL HEADDRESS –
This headdress will go well with the Baed Stories costume and make you feel like a beautiful, sexy creature out of this world.

A whisk is always something fun to add,
If you want to spice it up, or the tour level of play, a whip can really change the game, giving it a twist, adding this to every type of costume will be perfect.

The red leather cuffs are perfect for bedroom games with different scenarios.
And it goes well with anything you wear!
This gives you the opportunity to play with the power in the room.
It allows you to discover more about yourself, are you the type who likes to be more in control, or are you the one to give in control?
A good pair of handcuffs can give a change of position in power, domination, control and liberation.
We hope the result will be fun and surprising for both of you!

Showroom appointment
– Private and customized shopping –