Baed Stories lingerie presents Freemason, Gentlewoman, and Gothic Lady!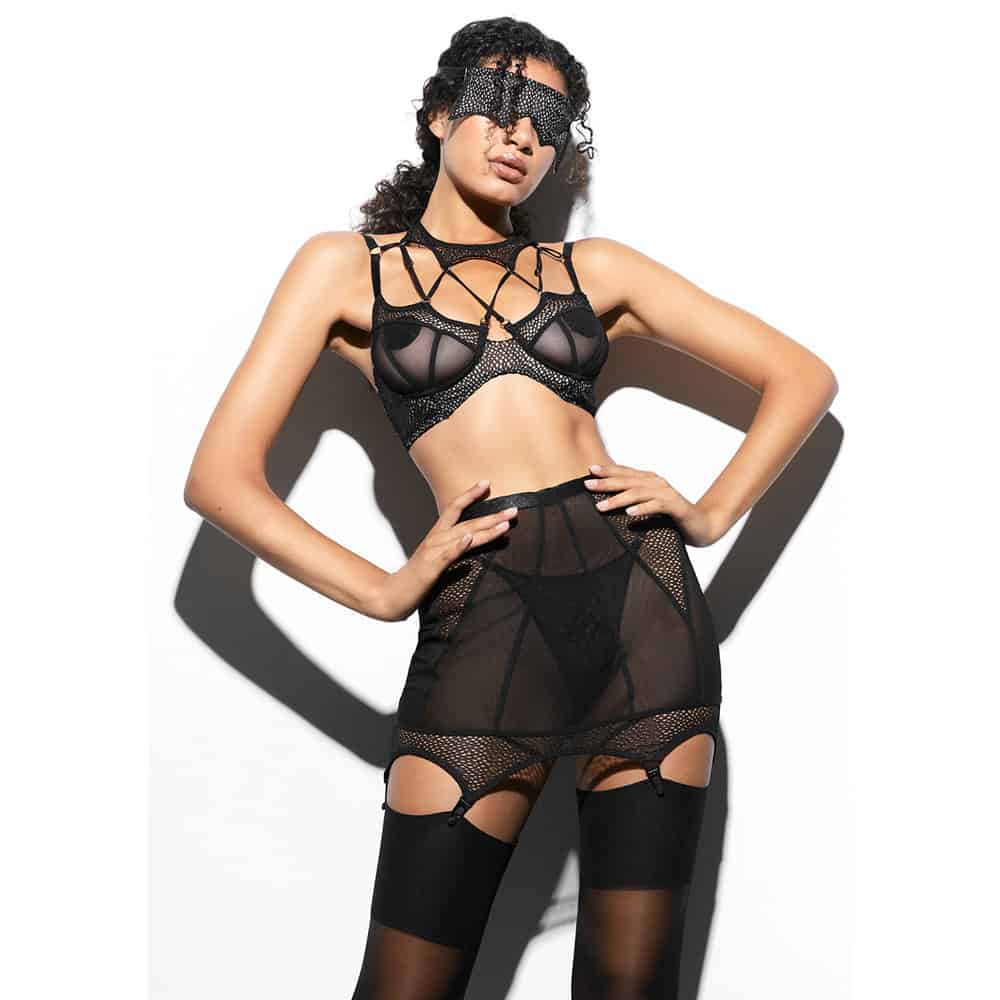 Baed Stories lingerie, Your story for tonight... 
Role-playing sets that you don't hide anymore and that you assume! A way to find your true temperament and awaken your sexual energy.
All sets are made from quality materials, combined with an exclusive design to combine comfort and pleasure. Reveal your sexual potential and liberate the woman in you!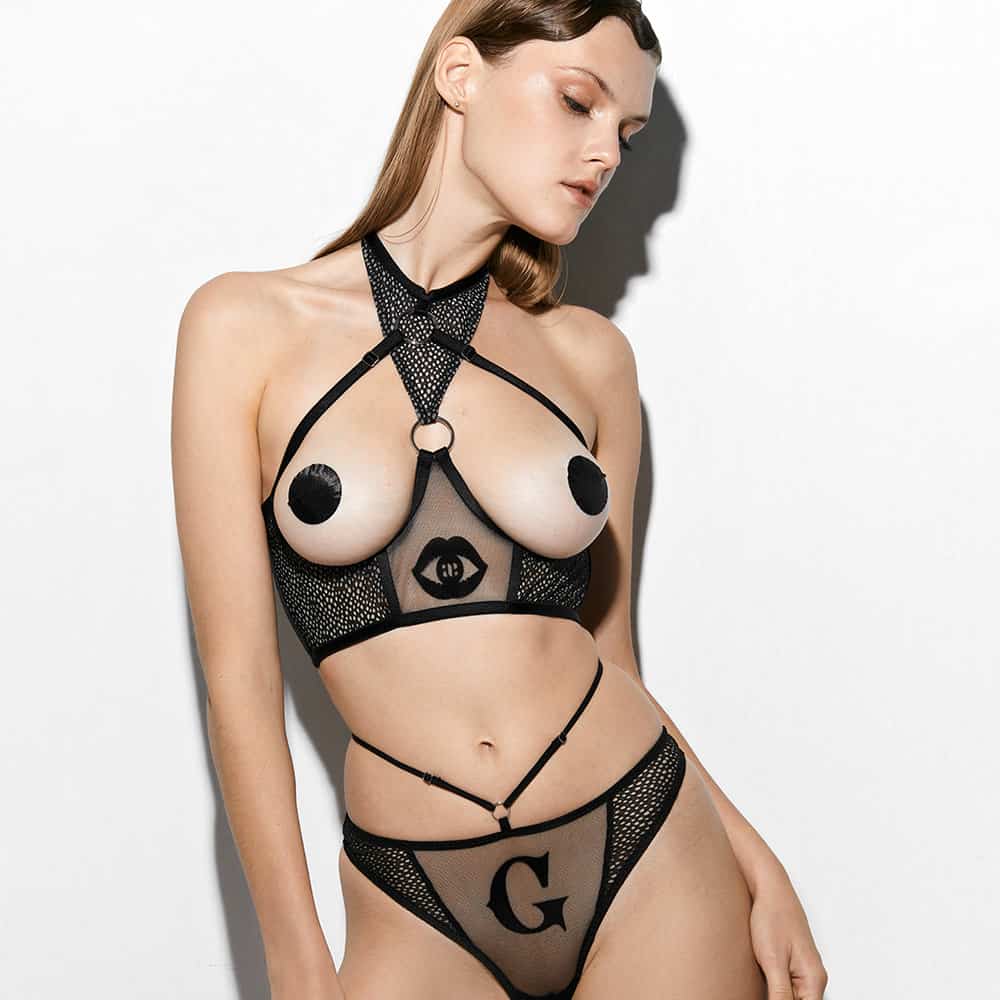 The Mystery collection by Baed Stories lingerie
When studying underwear for role-playing games, it is worth noting the variety of images and roles. Some of them are especially in demand because of their mystery and inaccessibility, which arouses the interest of your partners. They certainly want to reveal the secret and get to know such a partner until the very end.
Don't give up on role playing...
Many people, because of their upbringing, often suppress their sexuality and interest in role-play. But there should be no secrets between partners, and if you want to try an image, you should discuss it with your partner. He will certainly support the idea, and help you choose beautiful erotic underwear, as it is more for him.
This decision often has a positive effect on family life, allowing you to diversify it. High quality sexy nightwear can be used more than once, as long as the role makes the couple happy. Baed Stories lingerie is there for that.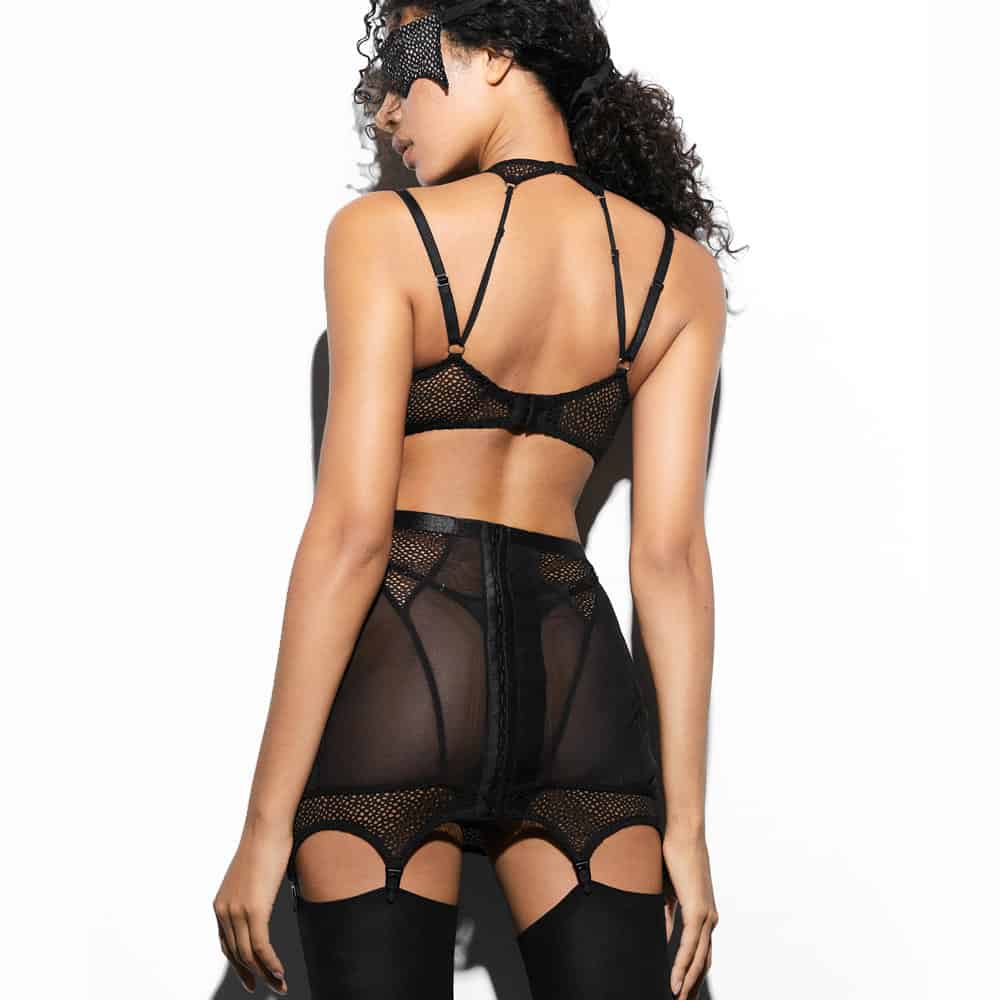 Freemason, Gentlewoman, and Gothic Lady
the Gothic Lady set will take your lover on a sensual and tumultuous night.
The underwired bra is topped with a collar that recalls the spider web. Hook and eye closure at the back. The fine and semi-transparent fishnet suggests the essential. You can also wear this bra with nipples.
The garter belt skirt will mold your buttocks thanks to its stretch material and its hook and eye closures at the back. 4 garter belts to secure your Cuban stockings! The bandeau style mask completes the outfit and its dose of mystery.
The GentleWoman set will spice up your dinner parties.
The bra is topped with a harness with a pair of shoulder pads, a white collar, a bow tie, a white cotton bib with small black buttons and a metal ring. The back of this top is closed by three hooks mounted on three elastic bands with adjustments, which give it a touch of bondage chic. This bra can be worn over a semi-transparent fishnet bodysuit to go out at night!
The thong panties very indented will let appear your most intimate anatomy through a transparent nude fishnet. Cotton lined bottom. The garter belt is beautiful, it is topped by a wide elastic belt bondage style, and a fishnet harness that wraps the hips. Closing at the back by three hooks mounted on three elastics with adjustments. 4 garter belts to attach your sexiest stockings!
The Freemason Girl set completed by the Cape Dress is the ideal set to go to a libertine Eyes Wide Shut party...
The open bra is made of a thin transparent fishnet and an openwork one. It is topped with a collar harness and closes behind the neck and back with three hooks mounted on three elastic straps adjustable to your morphology.
Two metal rings on the front of the bust bring a touch of bondage.
This bra is fully adjustable and offers support and comfort. The harness style panty is also made from a thin transparent fishnet and an openwork one. The G of Girl on the pubis will not remain unnoticed.
Feel free to use your imagination for even more sexual and erotic ideas, create your own remedies to your sexual routine!
A wide selection accessories and erotic games!
Bæd Stories Roleplay Costumes
Bæd Stories as, of the roleplay costumes for adults, roleplay lingerie, stories not always very wise to spice up your evenings ... Roleplay costumes Bæd Stories very sexy to immerse yourself in a sensual and unique adventure. Role-playing sets that you can't hide anymore and that you assume! A way to find your true temperament and awaken your sexual energy. All disguises are made from quality materials, combined with an exclusive design to combine comfort and pleasure.
Who will you serve tonight? Sexy Maid|| A lover victim of VIDOC? Sexy Nurse| Are you ready for the original sin? Black Angel|| Or are you as pious as they say you are? The Religious|| Unless you want to get laid? The stewardess| Army or Air Force? Golden Force or Golden Power| Cop or stripper
So who will you be playing tonight? 🙂