UPKO is the new high-end trend in erotic luxury exclusively at Brigade Mondaine. Recognized worldwide for the quality of its products and the various patents filed, UPKO is since 2019 a must in Bondage and BDSM accessories, lingerie, and gift boxes of the hottest...
Are you a gamer and you like unique pieces?
Treat yourself to the Bondage case from the "Paradise Regained" collection.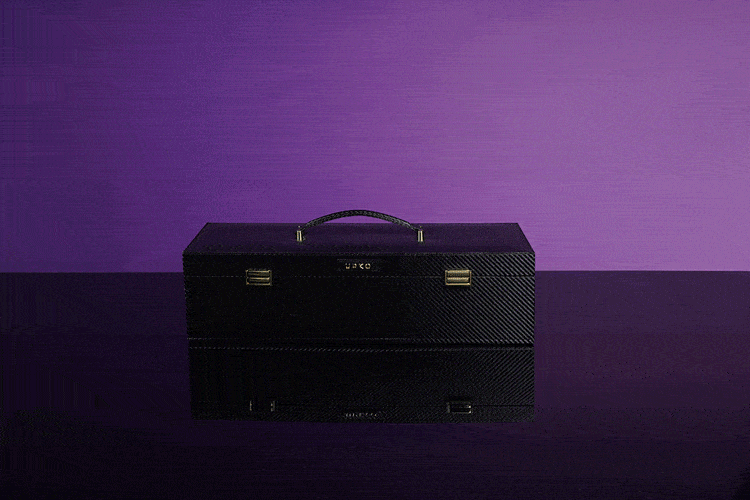 Real treasure chest, you will find useful accessories for your BDSM games:
The collar and leash set. An amazing, unique and luxurious accessory for your neck! The 124 cm leash will allow you different positions without restrictions.
The matching pair of wrist cuffs to keep a set and a perfect union. These handcuffs will fit all those women who want to be subject to their partner's desires.
The matching pair of ankle cuffs.
2 Carabiners
The paddle. Spanking isn't enough for you anymore? Initiate yourself to the practice of paddle for intense moments.
The hogtie, the indispensable piece for a multitude of positions.
The case is wrapped in red velvet lined imitation leather, it will allow you to store your accessories and keep them away from prying eyes.
UPKO uses leather from one of the largest suppliers in Italy, used by GIVENCHY and other high-end brands. The metal parts can be compared to the suitcases and bags of luxury brands. All pieces are customized and galvanized with 24 carat gold.
Available in black.
Find all the details of the parts in their respective product sheets.