With SPNKDItalian leather craftsmanship at the service bondage accessories for your greatest pleasure. A brand with a modern aesthetic of erotic jewelry.
---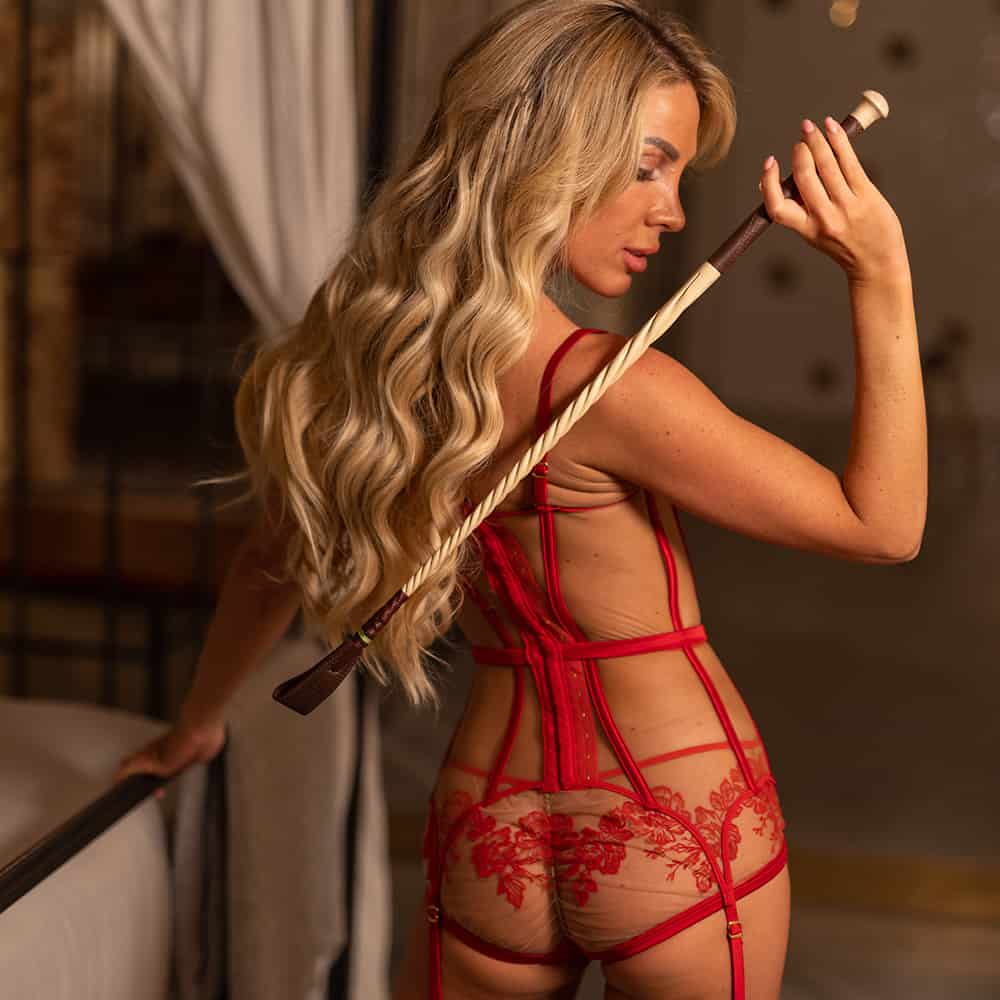 Take full control of your pleasure with SPKND
Discover the exquisite cuffs, chokers and whips of the brand SPNKD at Brigade Mondaine, designed to stimulate and satisfy.
For your boudoir games, decorate or use for your own pleasure. These bondage accessories are designed to please and discipline with the modern aesthetic characteristic of SPNKD.
Thick, lush, vegetable-tanned Italian cowhide leather softens and shows character over time, preserving your precious history and memories. All to make it unique, like you. Pure luxury, made from the highest quality materials and lavished with attention to detail.
Indulgence is the key, everything is handmade and yours...
Spknd is a brand founded by "Paul & mir" in 2020 with the goal of bringing products that users can use as tools or toys to fulfill their fantasy. They want to bring a space where partners can unleash and realize their darkest fantasy and can get lost in it for several hours.
The idea of creating their brand came from the fact that they had not found a brand that matched their expectations so they created their own: A brand with a modern aesthetic of erotic jewelry. They make their product with high quality materials that are endowed with worked details.
The founders of the brand even wanted to extend their idea by creating sensual places to take even more pleasure than at home.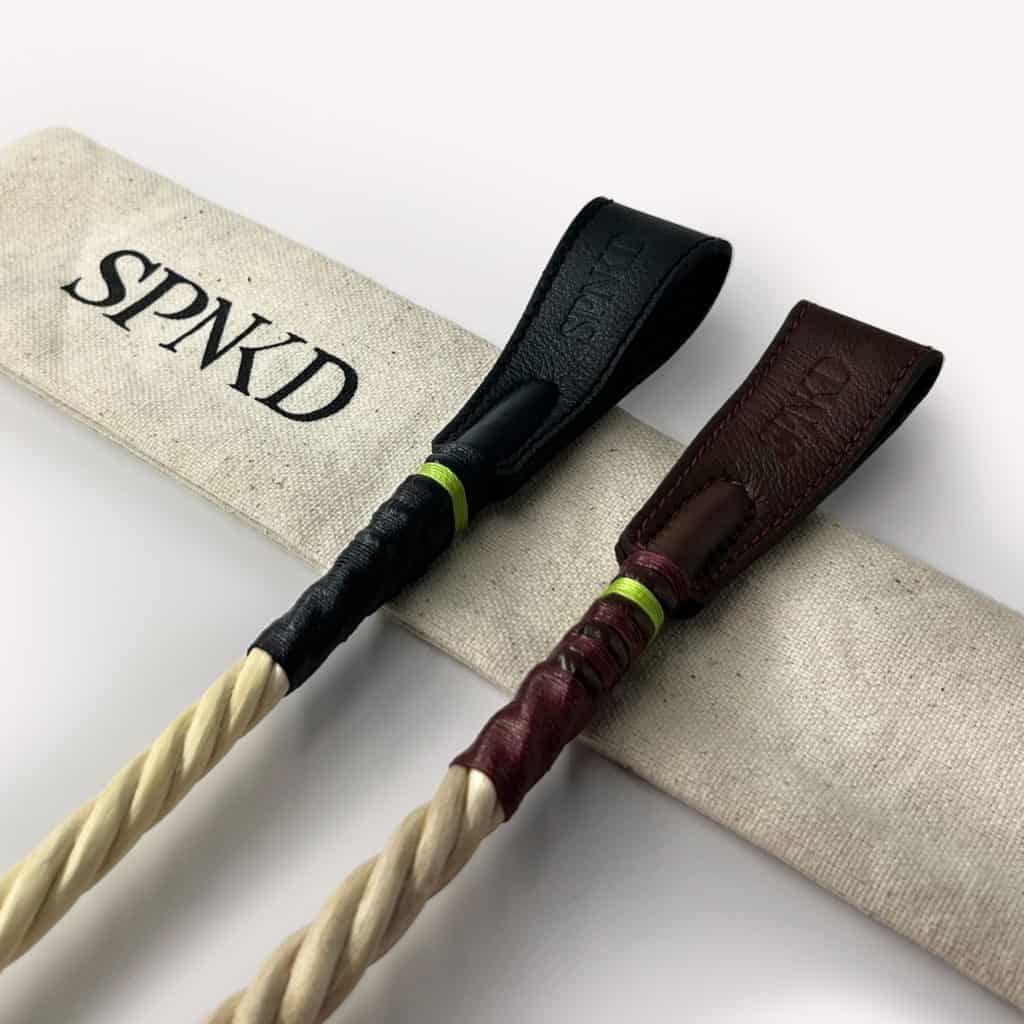 Italian craftsmanship above all
Vegetable-tanned leather: a unique technique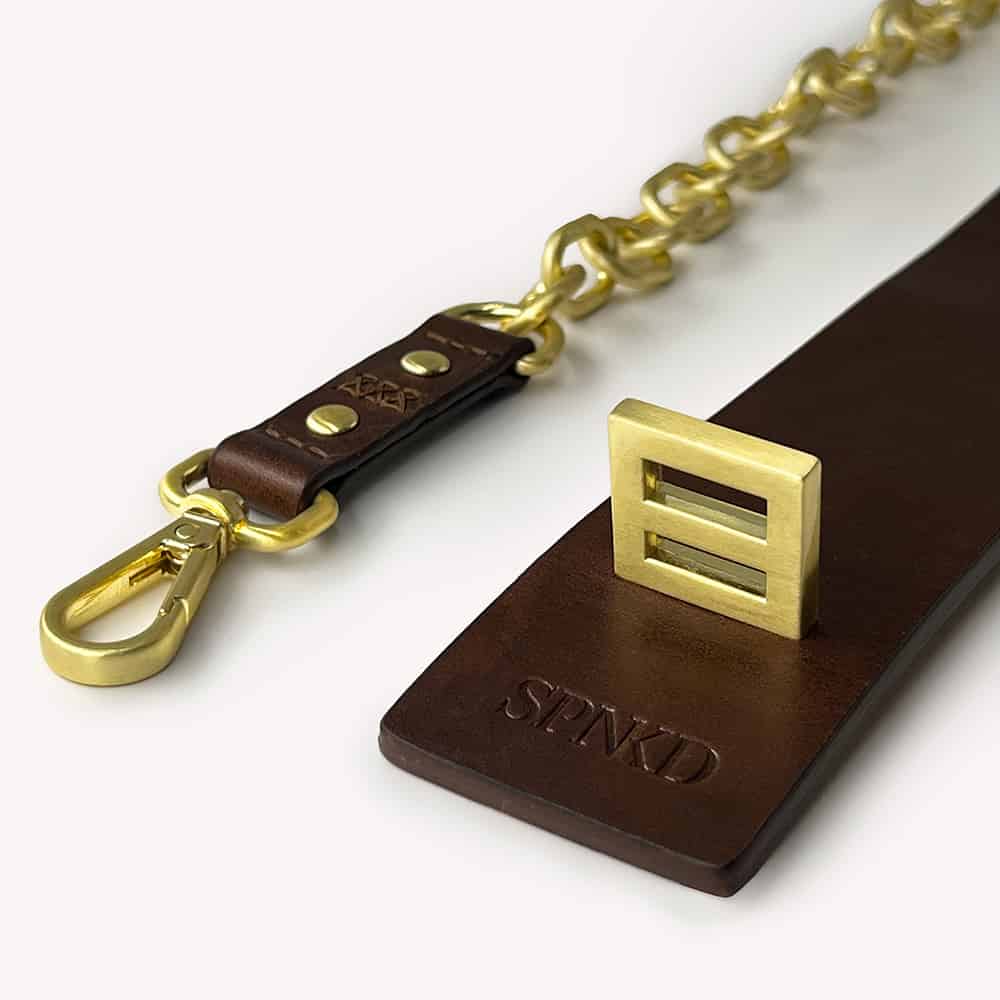 The use of ancient tanning rich in tradition, uses no chemicals and favors the use of natural raw materials such as bark, leaves, fruits, berries, roots and wood. The processing of raw leather without chemical additives takes much longer and preserves the pleasant smell of the leather much better. At the end of this process, the maturation of the leather gives us a beautiful patina that is one of the most precious in Italian leather craftsmanship.
Handcuffs by SPKND
Take your pleasure in hand, seductive creations that are handcrafted, they are made to awaken the dark part in you. Exquisite toys and tools, made to stimulate and satisfy.
We end up with tender colors that make us want to eat our partner. Spnkd has handcuff bracelets in soft and dark colors.
The brand has bracelet and men's handcuffs like the dark chocolate, each cuff measures 60 mm, it wraps securely around the wrist and locks with the buckles of a matte black finish.
Don't worry, ladies, we also have handcuff woman that are a darkening black on the outside and a soft honey on the inside. You can have a complete package with the cherish choker that is perfect to be assembled with the handcuffs. Thin, elegant handcuffs with a clasp made of 24 karat gold.
This deluxe set comes with two cuffs and a connector and is available in three sizes.Pair it with the Cherish collar and Punish crop for a beautiful ensemble
Elegant yet sturdy, these beautiful SPNKD Whisper cuffs in dark chocolate brown leather and gold finish are a must-have for any luxury bondage collection.Handcrafted from thick Italian Vachetta vegetable tanned leather that will soften and age with character over time.
Discover quickly all our handcuffs !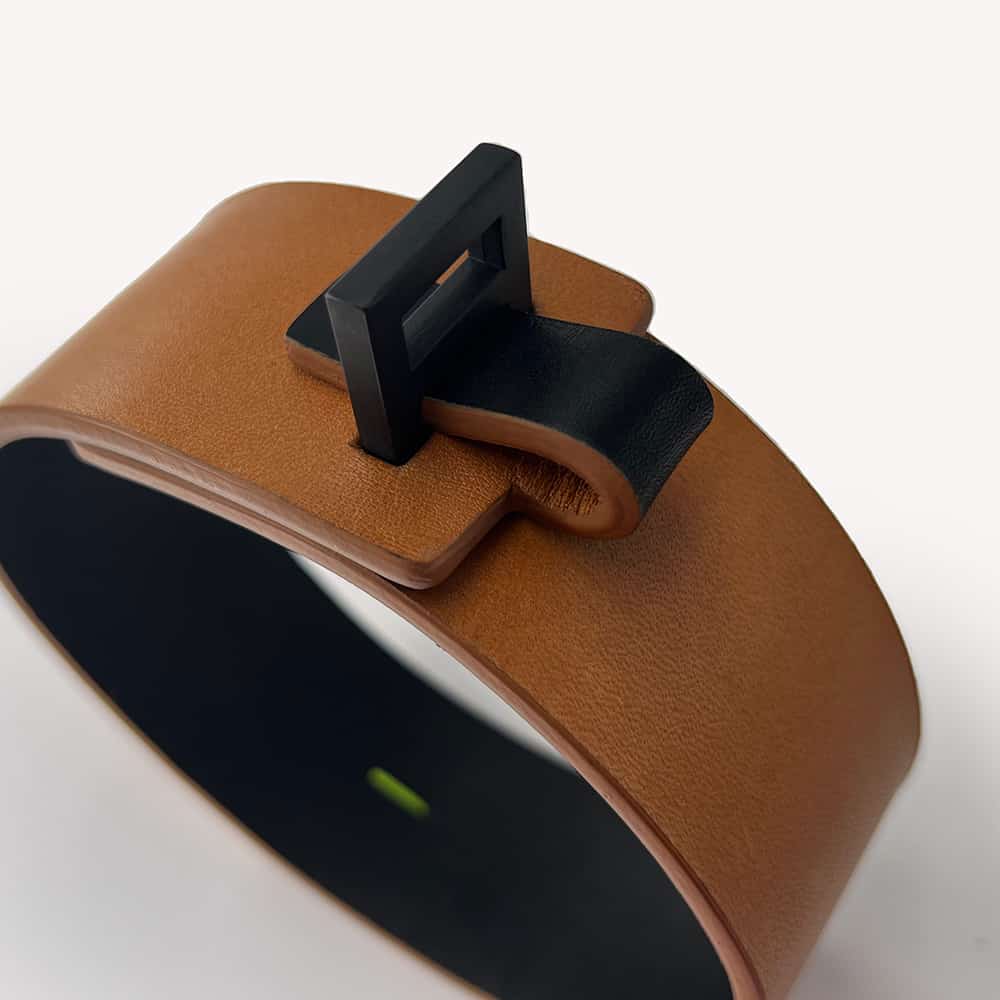 The Cherish choker, the iconic product by SPKND
This necklace comes with a detachable leash for your erotic games. A luxury necklace A fashionable look that will be wonderful to wear during the day and will evoke memories of your nights desires. A great gift, especially when paired with the Whisper Cuffs and Punish Tie.
The chokers are available in six colors to meet all your needs. Honey, the lightest color is as creamy as the sweetness of honey. Several chocolates are offered and finally an intense dark as fantastic as your crazy nights.
Spknd has leather chokers for everyone, we have the black choker for men that goes perfectly with dark handcuffs. An accessory that will make you lose your mind and feel like you are not in control, but someone else is.
We have the Cherish Collor as a women's choker it is made of a mysterious black on the outside and a honey color on the inside. It too can be matched with the Whisper Cuffs. This necklace perfectly encircles your throat with their strong and resistant leather, this one closes with a 24 carat gold buckle.
Luxury necklaces that you can also wear as an accessory during a romantic evening.
Never forget, the choker is a must-have for your dressing room!
It's time to play tonight, you've had a long day or a long week you want to prepare the weekend for fun. You want to realize your bdsm fantasies? Spnkd is for you!
Designed especially for your wild partners, this is the perfect gift idea for women. It presents a varied range of color, we have dark, chocolate the one that will give you the most desire.
From whips which are made of a modern, simple and classy aesthetic, it can be used for any person. Whips made of leather and wood, they are available in two different colors black and dark chocolate.
If you're in the mood for a hot night out but lingerie isn't enough to get the excitement going, or if you just want a change of routine. Spknd is made for you with its multiple accessories: ties, handcuffs, leash, bdsm whip, collars and chokers. Hurry up to take the bondage accessory that will take you to the 7th heaven!
We can say that Spnkd will satisfy all your wildest desires with products of exceptional quality for an intense desire.
SPNKD
Where desire reigns... SPNKD Luxury Bondage accessories, entirely handmade to order, from the highest quality materials. BDSM tools and toys designed to release and stimulate your deepest desires. Indulgence is the key. Take control, your pleasure is the ONLY master!
SPNKD creations are mixed and are intended for both men and women. No more boundaries during your erotic games... The quality of the real leather will surprise you... let yourself be enchanted by the suppleness and the natural finish of the leather on your skin. Test the BDSM experience by learning step by step how to handle the accessories bondage made from the best Italian leather. So,for what accessory will you succumb?
SPKND is waiting for you!