Revolutionize bondage with The Remoulded by UPKO
Revolutionize the form and bondage.
For everything, there is a logic.
Break this logic, and restore order.
Reform tradition and redefine a new experience of bondage and intimate play.
How to play with the 9 pieces of The Remoulded?
Spread the plate through the loops.
Reshape the course for more varied play modes.
Assemble the 9 pieces of the bondage set with the guide:
Horizontal application of the flat structure:
It forcefully opens the legs. Use a UPKO feather tickler to tease each body part.
The irresistible hands and flip-up legs make you want to eat her alive.
Tie up the hands and feet of the poor little trapped thing.
Upper and lower parallel application:
Suitable for one of the most sensual and exciting postures, which fully exposes the back and can be combined with SP tools such as a candle and a leather whip.
T-shaped application:
Great for back-up postures and helps better with being spanked. A riding crop would be a good match.
Tied to the back, your little bunny becomes helpless. Stuff a mouth gag, your naughty kid could do nothing but surrender to you.
X-shaped application
The classic binding shape makes it even cuter with the dangling breast clips in place.
Explore more gestures as freely as you like.
Also check out the wrist restraints, as well as the adjustable bed restraints!
Every room can be a chic S&M space.
Experience the same fun as in the movies,
Whether you are in the office or in the bedroom,
Close the door.
And have fun with unique pleasure.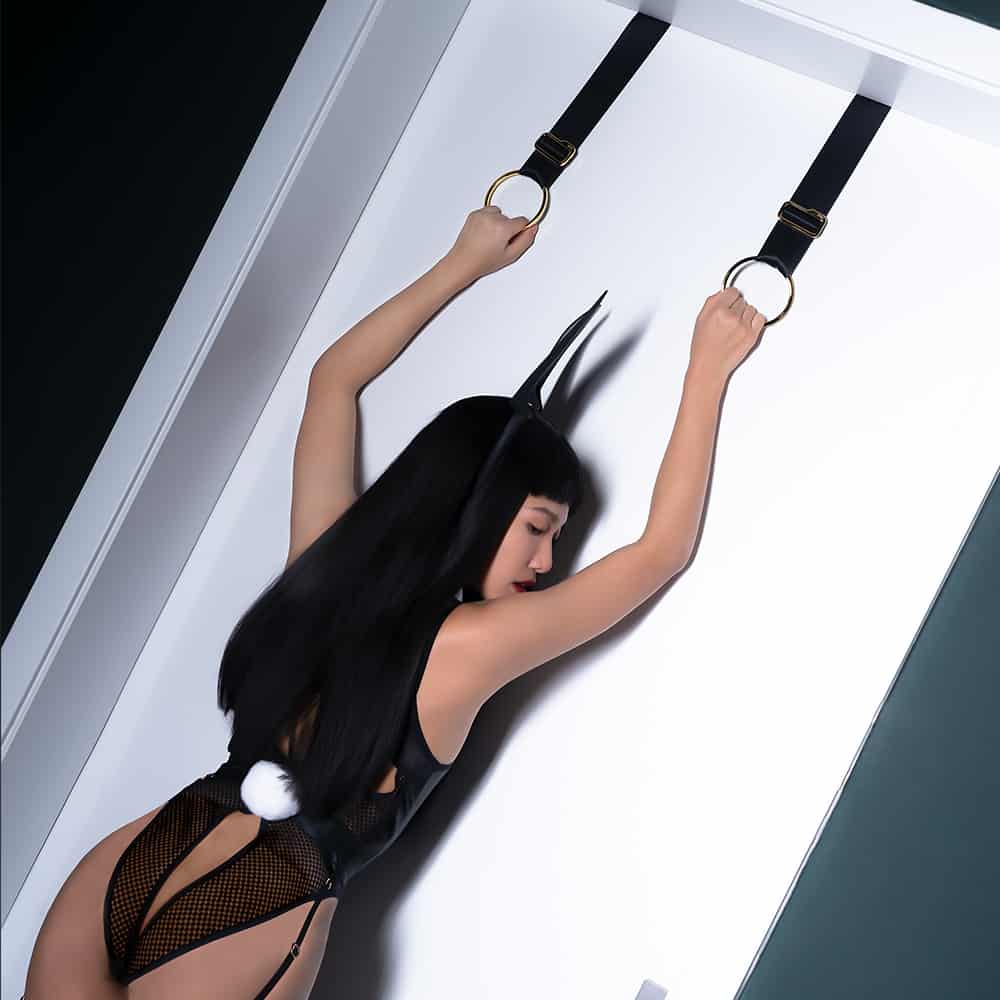 Transform the bedroom into a chic S&M space!
Warm up the atmosphere right away
Take a brand new fun and playful journey
UPKO & ZALO USA
Brigade Mondaine is proud to present UPKO & ZALO USA for the first time in France.
From BDSM accessories luxury leather, Romantic Bondage, the seductive lingeries, of the gift boxes of the hottest.
The spirit of the brand is top-of-the-range and also focuses on visual expression. Their range is presented in sublime gift boxes ready to offer.
Find a wide range of products at this designer with intimate jewelry, bondage setstrings Shibariboxed set of constraints and many more!