Exclusive collection of luxury erotic lingerie, imagined and handmade in Barcelona.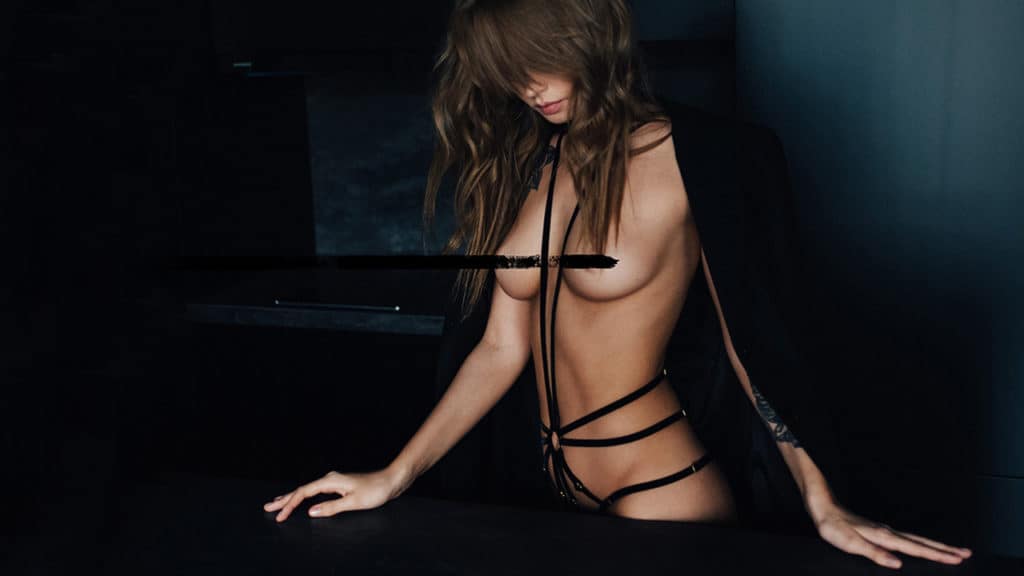 Versatile and original creations... A shopper on Brigade Mondaine!
Couture Night Sewing Harnesses can be worn alone for a very erotic evening,
as accessories to spice up your usual lingerie,
or as fashion pieces combined with your outfit.
Playsuits inspired by bondage, each one sexier than the next,
made from velvet elastic and adjustable
to each morphology thanks to an ingenious system of gold-plated slides.