Discover the intimate jewelry by UPKO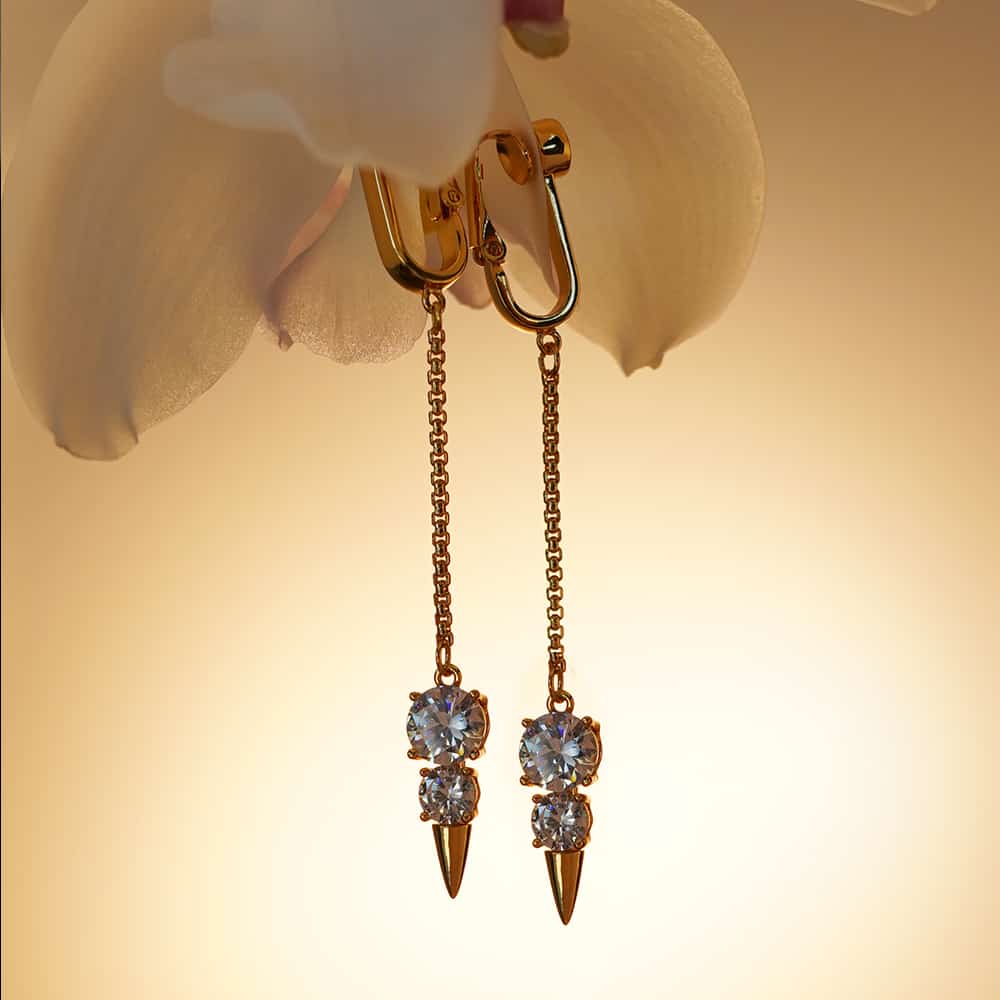 Intimate jewelry, sexual jewelry, erotic jewelry handcrafted by UPKO the new high-end trend in erotic luxury exclusively at Brigade Mondaine.
Dream of soft snow~
Spring is here and romance is in the air.
Unique and elegant sex jewelry to adorn the female sex.
Two forms of erotic jewelry to choose from, Snowman, and Snowflake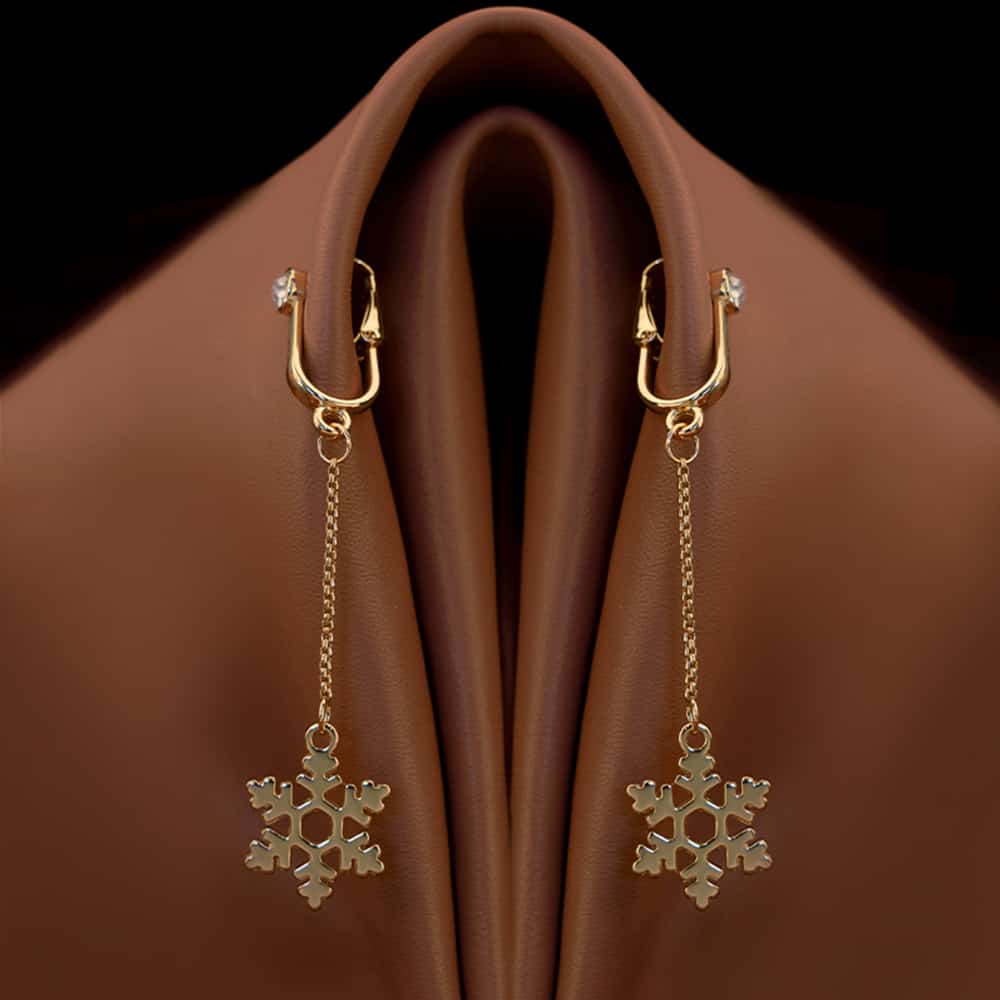 Cute and romantic, sweet and loving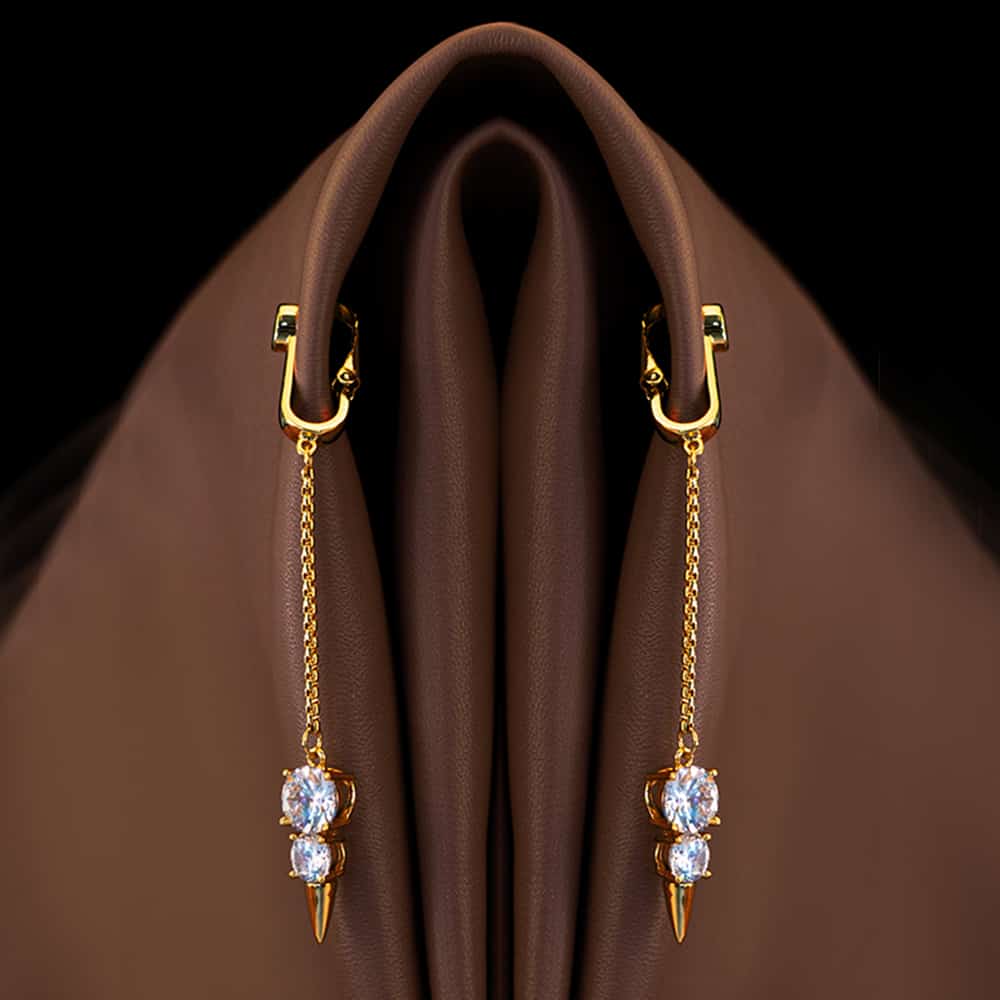 The two Czech imported rhinestones are built into a snowman, glittering and sparkling.

The imported rhinestones are embellished, shiny and catchy
Exquisite zinc alloy and brass with genuine gold plating.
Refined in selection and manufacture, superior quality to fine accessories.
Recognized worldwide for the quality of its products and the various patents registered,
UPKO is since 2019 a must for Bondage and BDSM accessories, lingerie, and the hottest gift sets...
Do you want quality products that combine luxury and beauty? UPKO did it !
Upko erotic accessories are real jewels; a range with a luxurious and feminine spirit.
Totally painless and hypoallergenic, these intimate jewels of unique size are suitable for all female morphologies.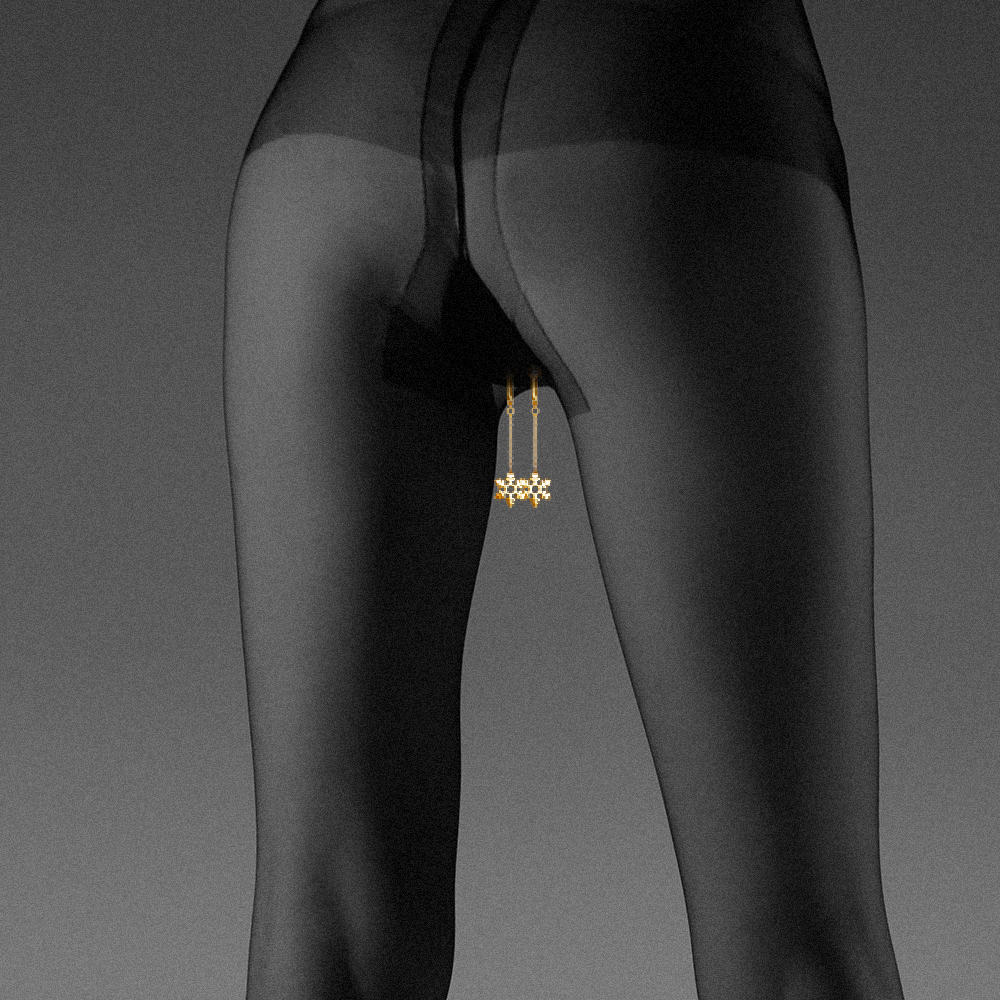 Detailed in a non-slip round wave shape, the erotic jewelry is comfortable and won't fall off.
With a clip-on design, it is tight but painless.
Decorate the body to seduce and flirt.
Be typically sexy and beautiful.
Continuously stimulate the private space,
Raise awareness of your hot spots.
Exercise some gentle force, set off the storm of lust inside.
Keep up with the pace of body exercise.
Feel the chemistry from below sweep in.
How do I use my intimate jewelry?
Wear the jewelry on both sides of the clitoris or labia separately, or ask your lover to do so so that you feel a special pleasure and intimacy. Unique and pretty, the visual pleasure is attached while decorating the body.
The tight private space becomes more sensitive to interaction and teasing. When being squeezed, it gets hot as the slight pain and tension is felt.
When the clip is removed, the private part will be very sensitive when a soft touch, the gentle play between lovers, is what is needed.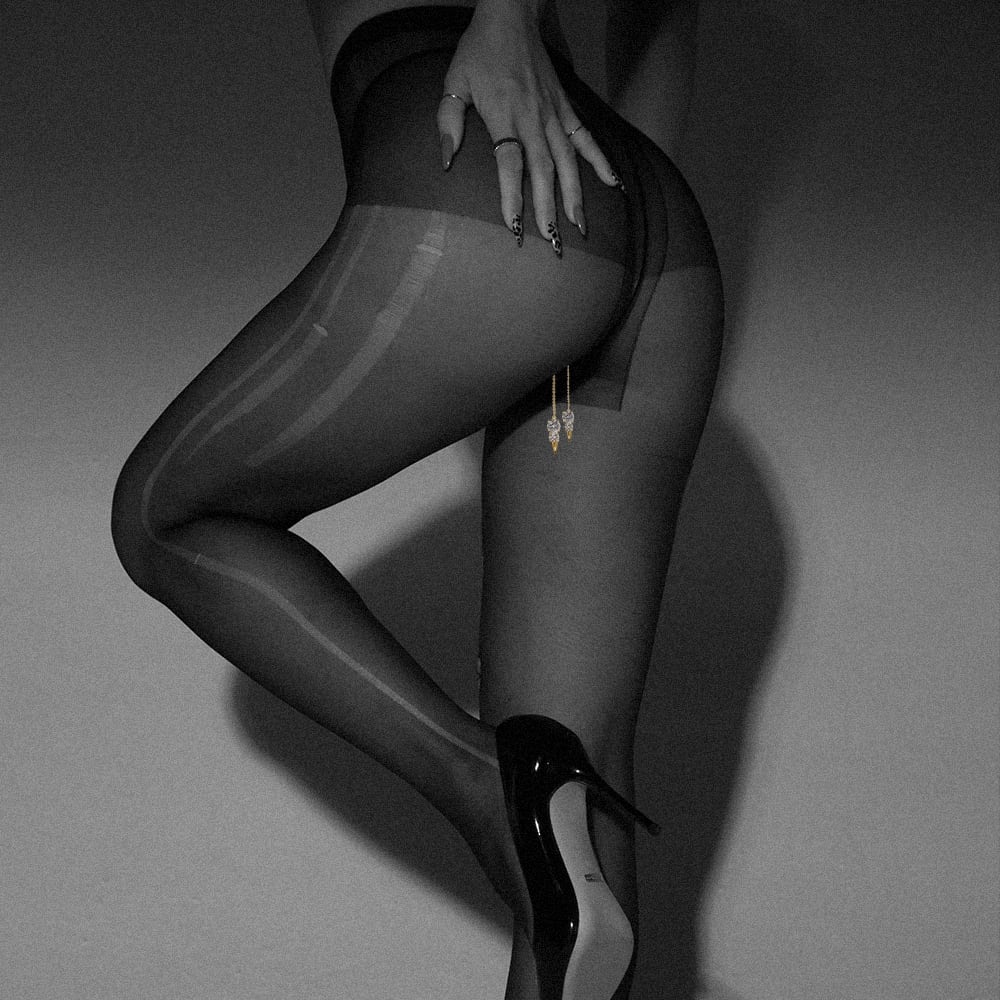 If you are looking to spice up your life as a couple or to surprise your lover, the effect is guaranteed!
Try Swowflake and Snowman now!
UPKO & ZALO USA
Brigade Mondaine is proud to present UPKO & ZALO USA for the first time in France.
From BDSM accessories luxury leather, Romantic Bondage, the seductive lingeries, of the gift boxes of the hottest.
The spirit of the brand is top-of-the-range and also focuses on visual expression. Their range is presented in sublime gift boxes ready to offer.
Find a wide range of products at this designer with intimate jewelry, bondage setstrings Shibariboxed set of constraints and many more!